​'Maoist' cult leader charged with rape, trafficking in London squat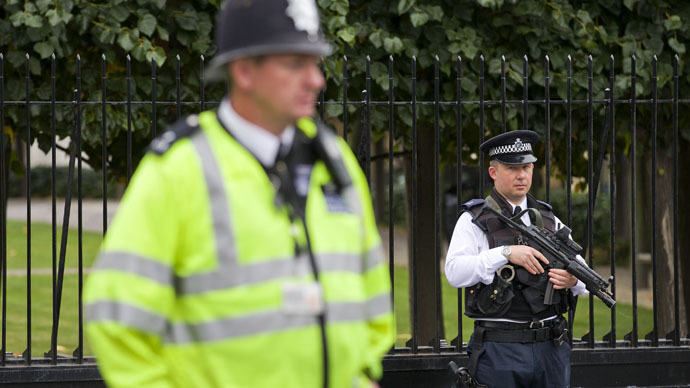 A 74-year-old man who allegedly ran a 'Maoist' cult in London has been charged with 25 offences against women, including four accusations of rape.
Aravindan Balakrishnan, and his wife Chanda Pattni, were arrested in November last year after it emerged they had kept women as slaves in their home for more than 30 years.
Known as 'Comrade Bala' by his followers, he was caught on camera attending an inquest into the death of one of his female followers, who fell from the bathroom window of his house in Herne Hill, Brixton.
He was also shown on CCTV being followed by Josephine Herival, a 57-year-old Irish woman, who was rescued from the house along with two other victims.
According to police reports last year, women aged 69, 57 and 30 had been living in the house as part of a 'political collective' advocating principles set out by the 'father' of communist China, Mao Tse-Tung.
Police, including those from the Mets' human trafficking unit, said the case was "completely unique." Officers removed 55 bags of evidence during night raids.
Exclusive 1st pix of slavery suspects Aravindan and Chanda Balakrishnan together in 1997 http://t.co/Hd1NdA4tODpic.twitter.com/SgY90N2bl6"

— Sandi Sidhu (@sandssidhu) November 26, 2013
Balakrishnan was also charged with child cruelty between 1983-1999, when he allegedly "willfully ill-treated, assaulted, and neglected the said child, in a manner likely to cause unnecessary suffering to the said child or injury to its health."
The 74-year-old led the 'Maoist Collective' group in London during the late 1970s, a group which had actively encouraged the then Chinese Liberation Army to make Brixton an autonomous region of the UK.
While the group claimed to be allied with the Communist Party of China, there was no evidence of this.
Look what I found in one of my books, that's the group founded by slavery suspects Chanda and Aravindan Balakrishnan pic.twitter.com/PNMe3sv0aL

— Winbacktheworld (@winbacktheworld) November 26, 2013
Following the initial arrest of Balakrishnan, general secretary of the Communist Workers Party Robert Griffiths wrote of the group: "If one were to be brutally honest they were more of psychiatric interest than political interest. They had nothing to do with the mainstream leftwing and communist politics of the day."
"The CPS has today authorized the police to charge Aravindan Balakrishnan on a number of counts including false imprisonment, cruelty to a person under 16 years, indecent assault and rape," said Crown Prosecution Service senior prosecutor Anthony Connell.
"After careful consideration we have decided that there is sufficient evidence for a realistic prospect of conviction and that a prosecution is in the public interest."
The charges come as the British government prepares to enact new laws, outlined in the Modern Slavery Bill, designed to protect vulnerable people, including female refugees, from being trafficked into criminal industries.
You can share this story on social media: