Forced into prostitution and slavery: UK human trafficking on the rise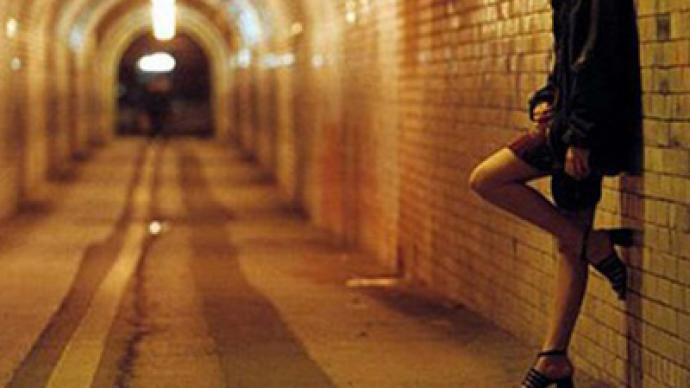 Latest government estimates show the number of people being trafficked to the UK for sex, forced labor or domestic slavery is rising. Many of the victims are children and are unaware they are in danger until it's too late.
A report from the Inter-Departmental Ministerial Group on human trafficking found that there were 946 potential victims in 2011 and that 234 of them were children. This is a substantial increase on 2010's figure of 710 referrals. The largest number of people trafficked were from Nigeria, with Vietnam and Romania in second and third place. The report concludes that intelligence sharing between the UK and international police forces was "proving effective".
Cannabis farms, organ removal, prostitution
Despite the estimates in the report, there are currently no official figures of the victims trafficked into the UK each year. This is partly because many victims arriving in Britain do not themselves know they are being trafficked. The police are also sometimes unable to identify those who have been trafficked into the UK.While some victims arrived hidden in lorries or containers, the majority come to the UK lawfully and are often accompanied by their traffickers and the vast majority of them believe they are coming to Britain for a better life, the British media reported. Paul Donahoe, press officer at the British charity Anti-Slavery International, explained to RT that teenagers from rural Vietnam, many of whom are orphans, are deliberately lied to by traffickers that they are coming over to the UK to work in restaurants and then find themselves forced to work in illegal Cannabis farms.He continued that women from Nigeria, many of whom have sworn to their traffickers not to run away or go to the authorities, arrive in the UK and are forced to work in prostitution. "They never pay off their debt and are forced to keep working until they are no longer useful," he explained.
The report also detailed two alarming cases where people were trafficked for the illegal removal of organs but were found before the operations were carried out. According to the Serious Organized Crime Association, organ trafficking makes up only 1% of all potential victims as the UK has robust safeguards in place to stop the practice. The British media reported that Immigration Minster Mark Harper, believes that the government is cracking down on people involved in trafficking.In a separate development, a policy has been introduced by some UK airlines, including Virgin Atlantic and Thomas Cook, to train cabin crew to spot passengers who may be the victims of trafficking and a 24 hour hotline has been set up for crew to alert the UK Border Force before a plane lands in the UK.
Trafficked victims treated as criminals?
But Donahoe was less optimistic and stressed that while the police often arrest those being trafficked, the criminals at the top get away with it. "There is a lack of prosecutions and the sentences are too short. The government could also confiscate the assets of traffickers," he told RT. He also said that the government sometimes looked at issues surrounding trafficking as immigration offences and that the victims of trafficking receive no recognition or compensation. "They are held in immigration centers by the United Kingdom Border Force and then deported. They are treated as criminals rather than victims," he explained.He continued that police cuts have hampered their effectiveness at dealing with the problem. The Metropolitan Police in London, where most trafficking takes place, used to have a unit of detectives dedicated solely to human trafficking, but this has now been disbanded to save money. The Director of Anti-Slavery International Dr. Andrew McQuade has said he wants the government to appoint a national commissioner on trafficking to make sure policy is unimpeded by party politics.
You can share this story on social media: