'Stranded assets': Disclose growing fossil fuel investment risks, UK minister demands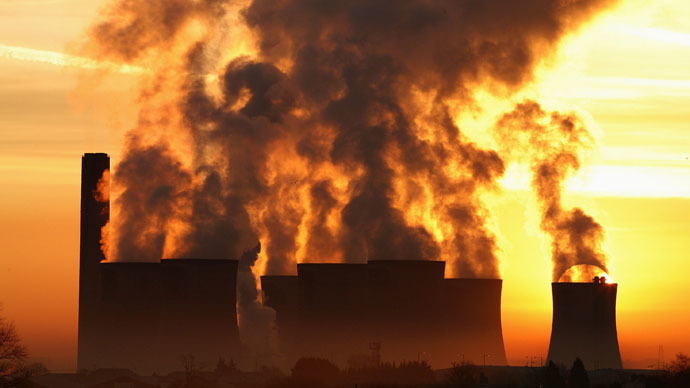 UK Energy and Climate Change Secretary Ed Davey says firms should be forced to publically disclose their investments in the fossil fuel sector, highlighting the relationship between climate risk and a predicted decline in the value of such holdings.
The Liberal Democrat minister's call for regulatory reform of this sector coincides with the United Nations (UN) climate talks in Lima, Peru, where global leaders are brokering a deal to combat the disastrous impacts of climate change.
Davey argues the time has come to acknowledge that oil, coal and gas are no longer solid financial bets as domestic economies move away from fossil fuel reliance.
"We are seeing a move from carbon capitalism to climate capitalism," he said.
"We know with climate change we have got to move out to a low-carbon agenda and we are already seeing the signs that the market is going to be helping to drive this."
Financial firms, including large-scale pension funds, have an obligation to inform investors about serious risks associated with the value of fossil-fuel assets in the long-term, the energy and climate secretary warned.
Davey's policy proposal follows the Rockefeller heirs' controversial announcement in September that they were divesting from their fossil fuel assets. The oil fortune heirs' mammoth investment portfolio amounts to $862 million.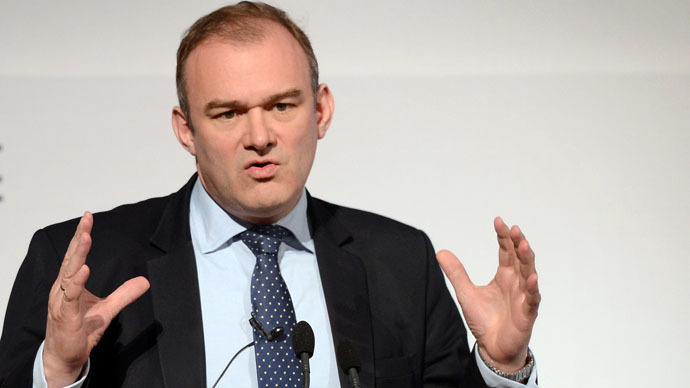 Davey's cautionary words won't come as a surprise to environmental campaigners and green business advocates, who have long argued fossil fuels are in danger of becoming "stranded assets" as Britain and the EU's climate policy compass continues to turn towards regulations centered on curbing carbon emissions.
In a bid to create greater transparency, Davey says far-reaching regulatory changes are required in the governance of the global banking sector, the stock exchange and other financial organs.
"I think we need to look again at rules of disclosure for big companies who have large investments in fossil fuels," he said.
"I think there is a case for making that mandatory is what I am saying."
On Wednesday, he outlined a series of policy proposals to achieve these objectives in an official letter addressed to Britain's Bank of England governor, Mark Carney.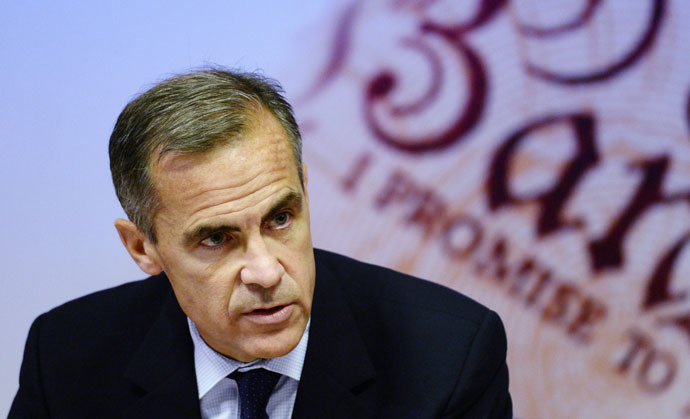 But whether Davey's progressive proposals will spark tangible policy changes remains to be seen.
Environmental campaigners and green business organizations' long held calls for firms to publish details of fossil fuel holdings to investors across the globe have been characterized by muted success.
In November, Prime Minister David Cameron allegedly referred to environmental policies focused on phasing out fossil fuels and boosting clean energy as "green crap."
The PM was accused of ordering aides to "get rid of all the green crap" from the state's energy bills in a move to cut costs.
The allegation, which surfaced in the Sun newspaper, sparked outrage among UK environmental campaigners accusing Cameron of ditching his pledge to preside over the greenest government Britain had ever seen.
"If the PM can casually drop something that was so central to his identity, he can drop anything," Zac Goldsmith, an environmentally conscious Tory MP reportedly overheard MPs say.
Alison Doig, senior climate adviser for Christian Aid, told the Guardian that Davey's endorsement of obligatory disclosure was critical to highlighting the importance of this issue.
"Even a year ago there was no holding a discussion around risks to these assets," she said.
"It really is moving into a mainstream decision."