'Turn off the lights during sex': German govt on web crusade to save climate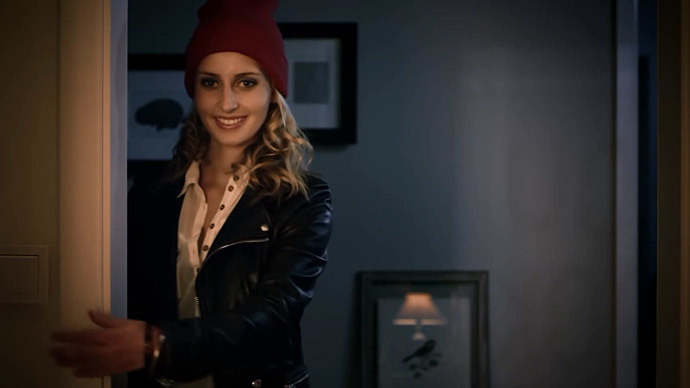 Out with boring public information leaflets and in with flashy TV ads. The German Ministry of Environment has come up with a series of commercials on the problems of climate change, featuring sex and zombies in the message.
The scene: A young girl arrives home late one night and is confronted with the awkward situation of finding her parents engaged in the act inside a brightly lit room. After uttering a meek, "Hi," the teenager proceeds to switch off the lights in the room.

The lesson learned, as the female narrator says: "The world says thanks. 5 percent less energy consumption in German households makes one coal power plant redundant. Together it's climate protection."


The video stirred the internet with many saying "that was awkward!" and others wondering if it's customary for Germans to do it fully dressed.
"According to the video, it seems so. Perhaps the German Ministry of Environment has also decreed sex only in unheated rooms," P Gosselin wrote on the NoTricksZone website.
It could be added that not only are the lights burning away needlessly, but the curtains are wide open, inviting an unwanted draft of air. Oh, those naughty Germans!
The German Ministry of Environment paid €1.5 million on creating and producing the 30-second videos, according to ARD public television.
In another clip dripping with sexual innuendo, a hefty man at the gas station – complete with a gas-guzzling sports utility vehicle and a jet ski – attempts to impress a woman on her bicycle. After he blotches his effort, losing his car keys in the process, the commercial ends with the man sitting directly behind the girl on the bike, leaving the polluting vehicles back at the station.
The message, aside from acting asinine apparently attracts females: "The climate says thanks. The climate is happy about every single bicycle ride," the narrator says.
And finally, in a switch from a sexual-themed ad to one overtly gruesome, a woman is seen shutting her window so as not to hear the screams of her husband as he's being mauled by zombies in the yard.
The narrator chimes in: "The world says thank you. Stop leaving the windows open in the wintertime. Airing out the house all at once for a short time is better for the climate."
For the critics of these taxpayer ads, this is the government attempting to control every aspect of our lives.
"This is the nanny state at work," argues Gosselin. "But here the nanny in charge obviously has really gone completely idiotic." However, in this case, the "nanny" is not German Chancellor Angela Merkel, since it wasn't her Christian Democratic Union party that financed the productions.
You can share this story on social media: