Qatari royals to build £200mn London mega-mansion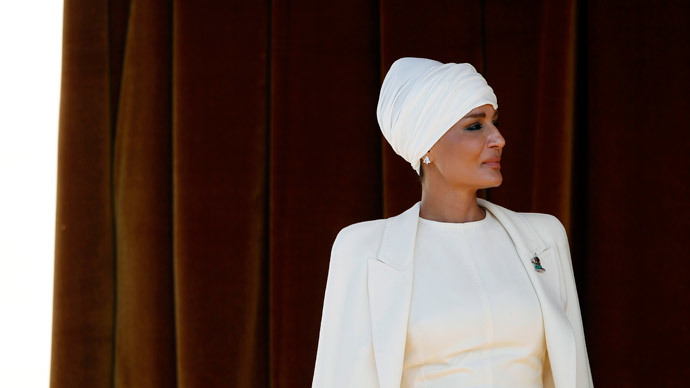 The Qatari royal family is planning to convert three of London's most prestigious addresses into a single mega-mansion valued at over £200 million.
The family, which already owns famous London landmarks including the Shard, Harrods and the Olympic Park, has submitted plans to convert three properties in Regent's Park.
One of the three wives of former emir Sheikh Hamad bin Khalifa Al Thani, Sheihka Mozah bint Nasser Al Missned, 55, bought the mansions last year for a reported £120 million, and has now hired a team of architects to redesign the properties into living quarters – quite literally fit for a king.
The plans include transforming the already spacious homes into a 33,000 square foot palace, with a spa complex, heated pool, space for two limousines, games rooms, elevators, a gym and quarters for a butler and live-in nanny.
The resident of the ultra-mansion will be the son of Qatar's current emir Sheikh Tamim bin Hamad al Thani, 34, who is already accustomed to the finest of British establishments, having been educated at Harrow school, and later attending Sandhurst.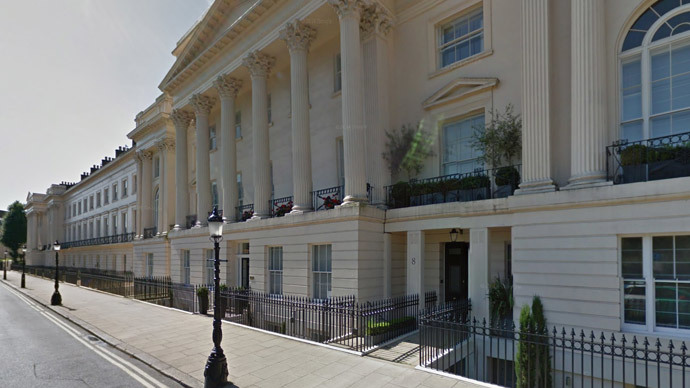 The purchase marks a new chapter in the history of numbers 1, 2, and 3 Cornwall Place, which were designed and built in the 1820s by Decimus Burton. Their name comes from King George V, also known as the Duke of Cornwall.
The terrace was badly damaged during the Blitz, and was subsequently occupied by hippie squatters in the 1970s as a commune for the "rainbow people". It was redeveloped in 2007.
The finished edifice is forecast to become the most valuable property in London, outstripping the sale of the penthouse at One Hyde Park in Knightsbridge in May 2014, which sold for a comparatively meager £140 million.
The renovated luxury palace will feature heated seats in the kitchen, a wine cellar and a swimming pool set in Portland stone.
Representatives of the family said the house will be divided into a series of "zones," which will dictate where friends and guests are permitted and restricted, reportedly to create "a sense of hierarchy."
The royal family of Qatar has absolute authority, meaning that the head of state is also directly responsible for the governance of the country. The family rule over Qatar with Sharia law, where women are still treated as second class citizens.
The Qatari royal family now owns more of London than the Crown Estate.
Following his purchase of Harrods in 2010, Sheikh Hamad was reported to say "we are investing everywhere. Even your Harrods – we took it."
You can share this story on social media: