Qatari intelligence chief spurns ISIS funding allegations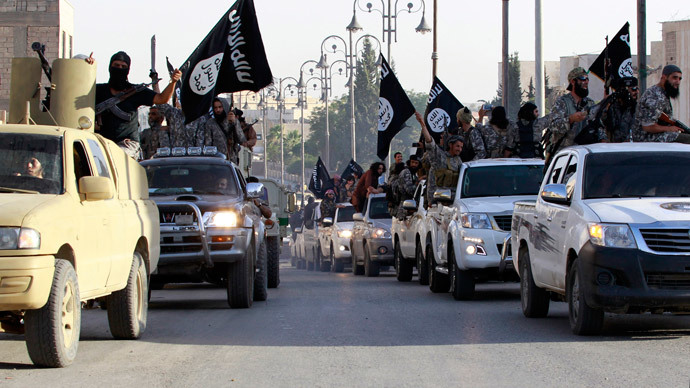 Senior Qatari officials have refuted allegations the country is financially backing Islamic State militants in Syria. But the UK government faces increasing pressure to push the Gulf state's Emir to take tougher action against jihadi financiers.
Prime Minister David Cameron is set to host Qatar's Emir Sheikh Tamim bin Hamad al-Thani and several senior Qatari officials in Downing Street for lunch this week. During the meeting, the PM will broker discussions to draw billions of pounds of foreign investment to British shores.
The Emir's visit comes amid growing international concern over alleged Qatari funding of the Islamic State and Al-Qaeda. While Qatari officials strongly deny allegations the state is financing or supporting terrorists in Syria, they told the BBC they are working in tandem with Western and Arab intelligence services to support moderate militants in the region.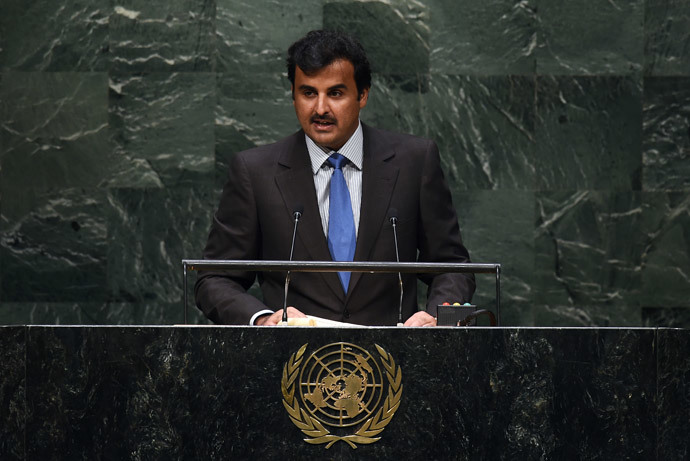 Earlier this month, a number of UK MPs questioned Britain's intimate relationship with Qatar. While a US Treasury blacklist of terrorists revealed a minimum of seven extremists linked to the Gulf state, Britain's Treasury list noted just one.
Critics suggest Qatar, a prolific investor in Britain through its government-controlled investment fund, has been irked by allegations of terrorist financing. The Gulf state, which bought up multiple landmark UK companies and stakes in major firms during the recession, has billions of pounds worth of business interests in Britain.
'Permissive jurisdictions for terrorist financing'
Previously, wealthy Qataris are thought to have made sizeable donations to hardline Islamist militants in Syria, while the state's government is believed to have funneled weapons and money to these groups. Doha is also thought to have links to al-Qaeda affiliate, the al-Nusra Front.
But Doha officials, including Qatar's director of intelligence, told the BBC the state's current support for Syrian groups fighting against President Bashar al-Assad's regime is legitimate.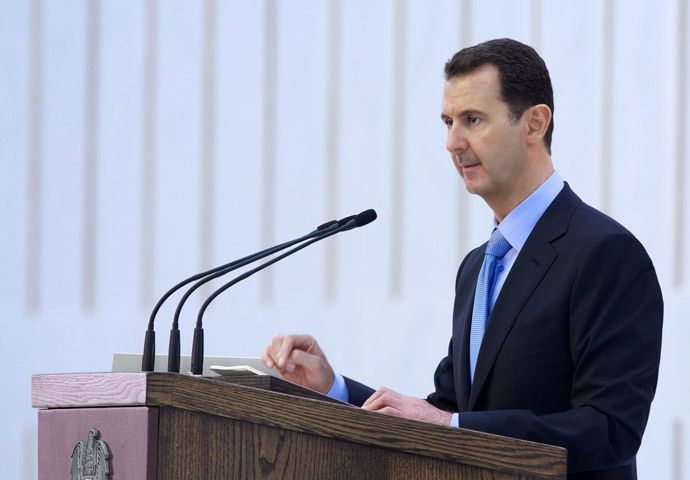 The officials admitted, however, that Syria's civil war has been characterized by perpetual changes in allegiances, and some militants formerly considered moderate went on to join forces with Islamic State.
They added that strict financial controls were initiated in Qatar in 2012, following the Qatari intelligence agency's take-over of policy relating to Syria. Since these controls were put in place, a number of financiers suspected of wrong-doing have reportedly been arrested.
The Emir of Qatar is also expected to meet this week with Sir John Sawers, the outgoing head of MI6. Critics of the Gulf state will hope the meeting focuses on why the Qatari government has not done more to thwart the funding of hardline Jihadists in the Middle East.
Key opportunity this week during Emir's visit for UK gov to address issue of terrorist funding by Qatar nationals http://t.co/gCuI9duBIk

— Steve Barclay (@SteveBarclayMP) October 26, 2014
The planned negotiations follow allegations from the Obama administration last week that Kuwait and Qatar remain fertile havens for the funding of terrorists. David Cohen, a US terrorism and financial intelligence chief, warned the states were "permissive jurisdictions for terrorist financing."
Qatar offered its support to the ongoing US-led military operation against Islamic State militants in Syria in September.
Central to the operation is the Al Udeid Air Base, a US facility from which surveillance and attack operations in the region are organized by American Central Command.
The strategic military base is situated west of Doha in Qatar.
You can share this story on social media: