Fagin' it: Thief pickpockets shopkeeper using 'hypnosis'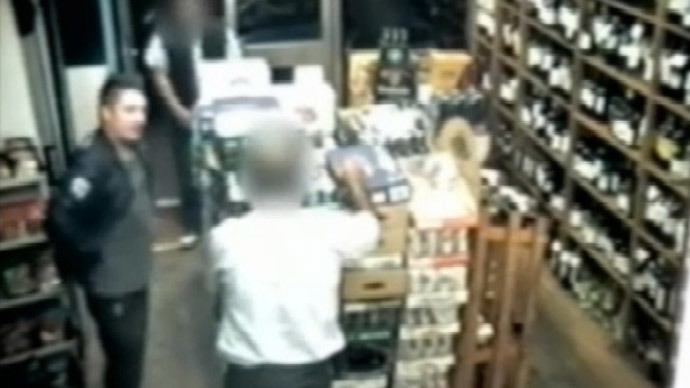 British police have released CCTV footage purportedly showing a man robbing a local store using hypnosis, a method that has shocked even the most seasoned officers.
In the video, an unidentified man is shown "hypnotizing" shop owner Aftab Haider, 56, who owns the Hops and Pops shop in Highgate, north London.
The man somehow confuses Haider, before stealing "thousands of pounds" worth of cash from his pockets – the day's takings.
According to police, the suspect may be Eastern European, and is shown wearing a black bomber jacket.
Scotland Yard said the incident took place at around 9.45pm on September 11.
"We had no idea Aziz had been hypnotized. When he told me what happened I just thought, 'How could he have just let someone hug him and start going through his pockets?" a friend of Haider told the London Evening Standard.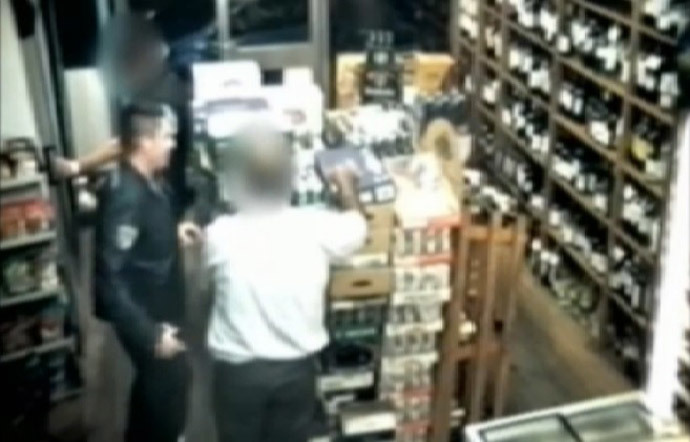 "He had hundreds of pounds stolen from him. It's worrying if people can do that, other people might do the same."
The "hypnotism" act seems to be similar to those carried out by street magicians, and is usually shown in TV programs or live magic shows. Magicians such as Derren Brown conducted similar tricks in 2006, where he hypnotized four city workers to carry out a pretend "£100,000 heist" on a bank security guard.
However, there is no recorded case in recent times of such a technique being deployed in a corner shop robbery.
"The victim remained motionless and unable to stop the robbery taking place. He said that he was momentarily unaware of what had happened to him," said Detective Sergeant Dave Bullock.
"The suspect's distraction tactics appeared to have worked as he robbed the victim of cash from his pocket."