Doomsday 'preppers': Biohazard suit sales soar amid UK Ebola panic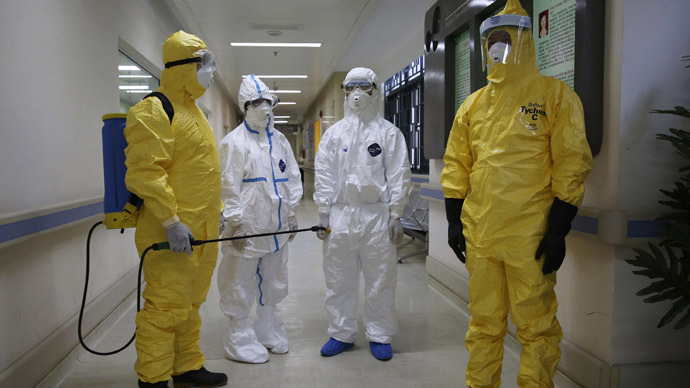 Sales of biohazard suits and other protective gear including gas masks are soaring in the UK due to fears of an Ebola outbreak, suppliers say.
Stuart Hurd, owner of SurvivalGear UK, told ITV News he usually sells one or two so-called NBC suits a week at most. However, in the past week alone he said he sold more than 100 suits and "cannot physically get anymore" because his suppliers have also run out.
Biohazard suits are also known as NBC suits, meaning nuclear, biological and chemical suits. The increased sales are due to growing concerns about a potential outbreak of Ebola in the UK.
READ MORE:5 things about Ebola you should know
So-called 'preppers' will be gearing up for a potential epidemic, preparing for possible but highly improbable apocalyptic scenarios known as 'Doomsday'.
However, most of Hurd's customers in the UK, who purchased biohazard suits, were families that "never thought of buying this kind of stuff before."
Preppers Shop UK in Cambridgeshire has an 'Emergency Ebola Supplies' section on its website, selling anything from "genuine Yugoslavian gas masks" for £9.95, to NBC socks for £0.99. An NBC suit is available from £9.99.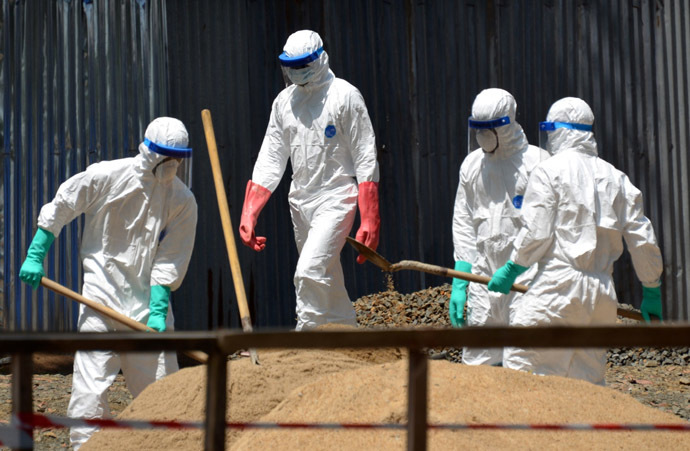 A Preppers Shop UK spokesman said there had been a "marked increase" in demand for such items. "I think it's made people take a look at their own preparations for all sorts of scenarios," the spokesman said. "Ebola has shaken people into action. It's not panic buying, it is preparation buying."
Despite health officials saying there is minimal risk of an Ebola outbreak in the UK, a degree of panic has nevertheless set in. Earlier this month, a father concerned about a possible outbreak took his 13-year-old daughter out of school because it would not let her wear a facemask.
READ MORE:Ebola: Viral hysteria, media craze and fear mongering infect the globe
Jon O'Brien, from Bedfordshire, said staff at the school told him that wearing a mask "wouldn't be appropriate." O'Brien claimed it was his "right as a concerned parent," the BBC reports.
A Public Health England spokesman told the BBC: "We would like to reassure people that the risk of Ebola in the UK remains low, and we have no known confirmed cases of Ebola in this country."