Tories' human rights veto 'threatens future of Britain' – ex-Attorney General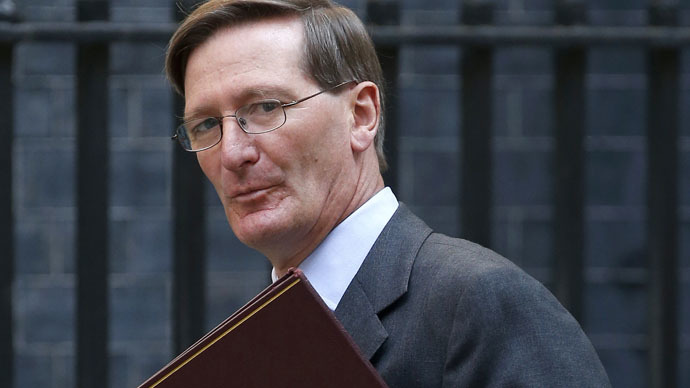 The Conservative-led government's proposal to scrap the Human Rights Act and reduce the European Court of Human Rights (ECHR) to an advisory body would have "devastating consequences" for Britain, the UK's former Attorney General warned on Wednesday.
In a strident critique of his party's controversial proposals for human rights law reform, Conservative MP and QC Dominic Grieve, who was fired by Prime Minister David Cameron in July, said the government's threat to abandon the Strasbourg court undermined international law and could fray the constitutional fabric that holds the United Kingdom together.
Grieve, who backs reform of the ECHR, was removed from his post as Attorney General along with other justice ministers over their opposition to Britain's potential withdrawal from the European Union and Council of Europe.
His speech, at University College London (UCL) on Wednesday evening, exposed deep fissures within the Tory party. It marks the most detailed and meticulous assault thus far on the Conservatives' proposed human rights law reforms for Britain.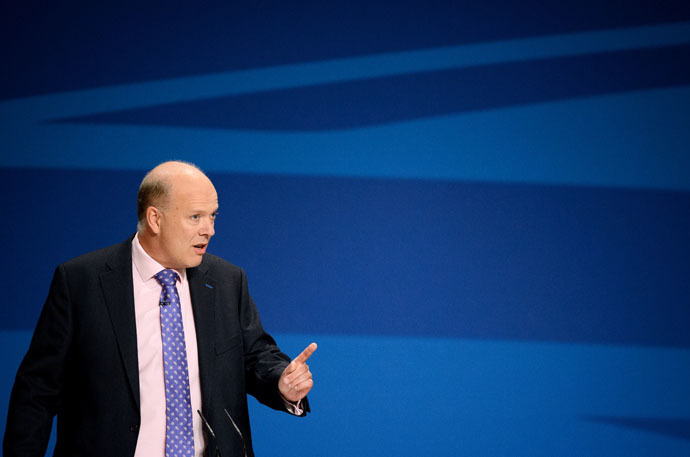 Earlier this year, Justice Secretary Chris Grayling published a controversial policy paper, entitled "Protecting human rights in the UK." It proposed an array of policy shifts aimed at curbing the Strasbourg court's power and influence in Britain.
Read more:Cameron vows to scrap Human Rights Act, civil liberties groups outraged
Accusing the ECHR of "mission creep," Grayling's paper suggested that a Tory government elected in 2015 would render the court's rulings non-binding in British courts.
Grayling also said that Britain would withdraw from the European Convention on Human Rights if a more casual relationship could not be negotiated. His proposals were backed by Cameron and Home Secretary Theresa May.
'Political discord'
In his UCL speech, Grieve said Grayling's radical proposals for human rights law reform in Britain opened up the possibility of political chaos at a time when the UK's future remains unclear, and the peace agreement in Northern Ireland is still fragile.
"Such a course may be strictly lawful," he said, but added that "its practical consequences are likely to be as devastating both for ourselves domestically as it will be for the future of the convention."
Should Britain fail to comply with the convention, devolution agreements for Scotland, Northern Ireland and Wales would be called into question because the settlements are unanimously enshrined in rights laid out under the treaty, Grieve said.
He added that paving the way for British courts to operate under "different rights systems" was a "strange thing to do" for a party such as the Tories, who believe in keeping the United Kingdom together.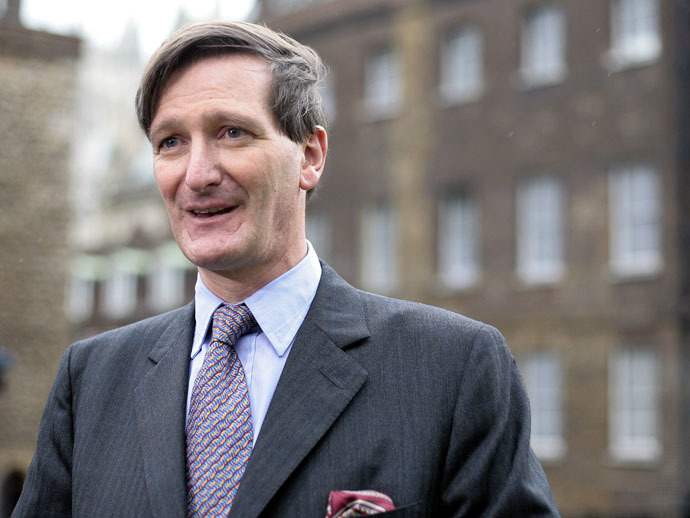 While the jurisdiction of the European Court of Justice (ECJ) in Luxembourg is confined to "matters in EU competence." Grieve warned that the court had been "notably expansive," and the Tories' plans to scrap the Human Rights Act, introduce a British Bill of Rights and drastically curb the power of the Strasbourg court on British soil could prompt EU legislators to expand the court's influence.
Read More:Tories threaten to quit European Court of Human Rights
Gireve said he could think of "nothing more likely to accelerate this trend" than citizens bringing claims to the ECJ that their rights, as outlined under the convention, were being denied in the absence of an avenue of redress.
"The likely consequence will be that the ECJ will expand its jurisprudence to give redress and that the judgments against the United Kingdom will then have direct effect here," he said.
Undermining international law
Aside from potential ramifications for Britain, Grieve warned that the Tories' proposals also had serious implications for human rights in Europe and elsewhere.
"It is inconceivable that we can negotiate a special status for ourselves within it," he said, referring to the European Human Rights Convention, and said that Britain's departure from the convention "as one of its principal creators and supporters" would be hugely damaging.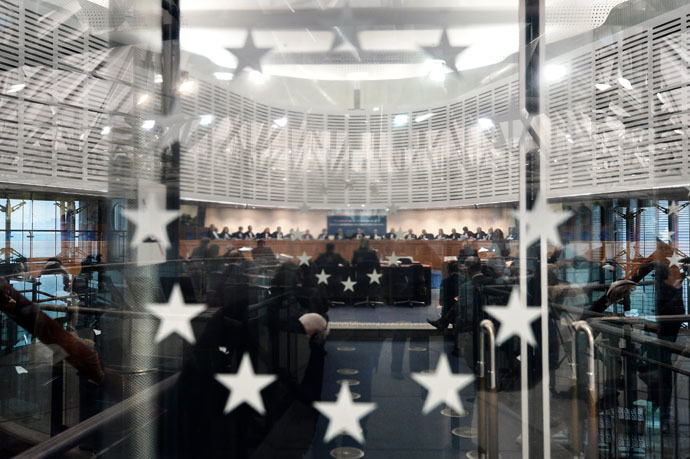 The Conservative Party's defiant stance on Strasbourg rulings has recently been referenced by states such as Russia, Venezuela and Kenya as a basis for ignoring or deferring their human rights obligations as defined under the international treaty.
"As a Conservative, this pains me," Grieve said, emphasizing that journalists had been afforded protection by previous Strasbourg rulings under article 10 of the convention, which upholds the right to freedom of expression.
"I am struck by the paucity of concrete examples of Strasbourg mission creep that are identified to justify a case for change," Grieve said.
He suggested that criticism of the ECHR's judgments on prisoners' voting rights was justified, but insisted that reforming the court was far better than leaving it.
You can share this story on social media: