Tories threaten to quit European Court of Human Rights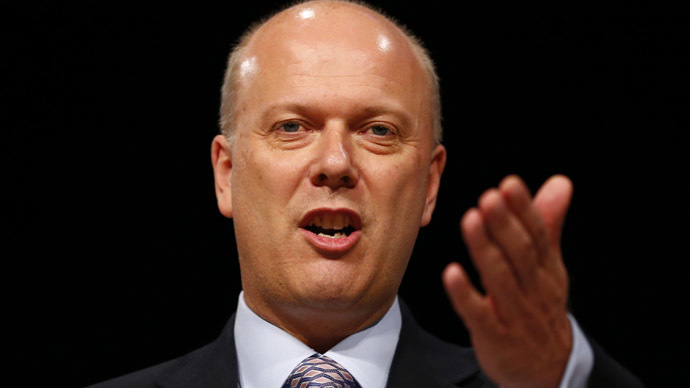 The UK would quit the European Court of Human Rights (ECHR) under a re-elected Tory government unless the British parliament could flout the Court's judgments at will, it emerged on Friday. The ECHR has protected Europeans' rights for over 50 years.
Under the radical plans, a majority Tory government would terminate Britain's allegiance to the Strasbourg-based court by granting the British parliament the capacity to veto ECHR judgments. The proposals were outlined in a strategy paper published by Justice Secretary Chris Grayling on Friday, which argues Westminster should not be legally bound by ECHR rulings.
The paper has roused sharp criticism from senior politicians, human rights groups and campaigners across Britain, and has been described as factually inaccurate by Grayling's fellow Tory MP Dominic Grieve. Grieve held the position of Britain's attorney general until July 2014.
#ECHR Tories will take UK back 50 years: our leading, independent legal commentator speaks http://t.co/NfUSL24J6n@JoshuaRozenberg

— Philippe Sands (@philippesands) October 3, 2014
Grayling's eight-page document, 'Protecting Human Rights in the UK', lays out proposals to "restore sovereignty" to Westminster rule through a statutory override that would prevent Strasbourg judgments, deemed by the British parliament to be politically unsatisfactory, from being enforced in the UK.
This legislative shift would be facilitated by the introduction of a new British 'bill of rights'. The proposed home-grown bill would empower UK courts and Parliament to ignore rulings issued by the Strasbourg Court - severely hampering the ECHR's authority in Britain.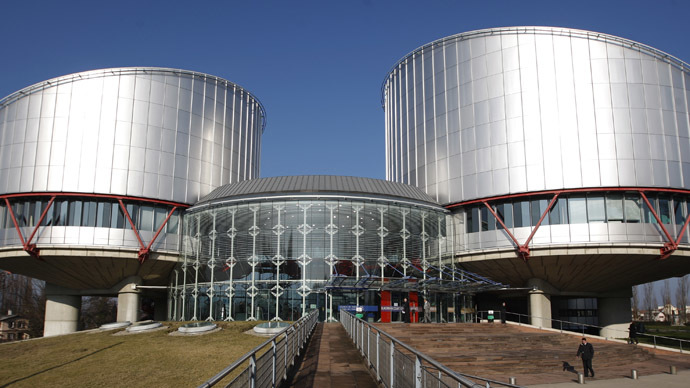 In such a scenario, the Court would effectively be downgraded to an advisory body. Should a future Tory government fail to secure this re-defined relationship with the European court, Grayling confirmed on Friday that Britain would withdraw from it altogether under Tory rule.
Speaking to the BBC, Grayling suggested the Court currently possesses too much power over Britain's affairs.
"What we have effectively got is a legal blank check, where the court can go where it chooses to go. We will put in place a provision that will say that the rulings of Strasbourg will not have legal effect in the UK without the consent of parliament."
"That British courts have no override for our MPs to have the final say, that is no longer acceptable," he added.
But others suggest Strasbourg's impact on Britain's legal and political landscape is moderate at best. Of 1,700 cases brought against the British government by the ECHR last year, a mere eight were upheld, shadow justice secretary Sadiq Khan told the BBC on Friday.
Sovereignty over social good?
Should the Conservative Party regain power in the 2015 general election, the plans laid out by Grayling would facilitate the Tories in limiting the application of human rights to "only the most serious cases," the justice secretary's strategy paper states. The move would also pave the way for the government to deport terrorists and "serious foreign criminals" from British soil, and contravene policies backed by the ECHR such as allowing prisoners to vote.
Grayling's proposals, which have been denounced by human rights groups, suggest that the Human Rights Act introduced by Labour in 1998 would be scrapped. Speaking on the final day of the Conservative Party's four-day conference on Wednesday, Prime Minister David Cameron pledged to do away with the Act and replace it with a British 'bill of rights'.
Here's our step-by-step guide to the Conservative Party's legally illiterate "British Bill of Rights" proposals. pic.twitter.com/qUV1wm3IK4

— Liberty (@libertyhq) October 3, 2014
In his address, the PM sharply criticized the European Court of Human Rights, suggesting it counters Britain's national interest by calling for prisoners' voting rights and delaying the deportation of foreign terrorists. The 1998 Human Rights Act, which enshrines the European Convention on Human Rights in UK law, has long been hailed by human rights groups as a bedrock of social, legal, and economic protection.
Critics of the move to scrap it warn the legislative shift, cemented by the introduction of a British Bill of Rights, could considerably impact upon Britain's adherence to human rights law.
Director of Liberty Shami Chakrabarti warns the Convention is vital in protecting "both prisoners of war and soldiers sent off to fight and die with inadequate equipment.""The prime minister believes there is no place for human rights in Helmand – on that, he and ISIS agree," she told RT on Wednesday.
#ECHR UK to Europe yet again: change to suit us or we quit. Blackmail dressed up as parliamentary sovereignty. Farage policy for Tories

— David Gow (@gowdav) October 3, 2014
Reflecting on the prospect of social and economic Britain under Tory rule in 2015 and beyond, campaigns director at Amnesty UK Tim Hancock warned, "human rights are not the gift of politicians to give.""They must not be made a political plaything to be bestowed or scrapped on a whim."
The Tories' proposals for human rights law reforms in Britain are "a blueprint for human rights you would expect from a country like Belarus," Hancock said on Friday.
Grayling's proposals for Human Rights Act are 'trust me, I'm a Minister'. We must be able to challenge that trust: http://t.co/8un7ecx251

— Amnesty UK (@AmnestyUK) October 3, 2014
Kate Allen, director of Amnesty International UK, argued the proposals "threaten human rights across the globe."
"How can the Prime Minister call on the likes of Hong Kong and Afghanistan to respect human rights, when he is busy dismantling them at home?," she said.
Allen suggested dragging human rights into Britain's debate on Europe could have "dire" consequences. "The UK is saying to the rest of the world: 'Pick and choose your human rights'," she warned.
Unanswered questions
Among the justice secretary's critics is barrister and fellow party member Dominic Grieve MP.
Grieve told the BBC on Friday that some of the Court's findings had been "benchmarks in improving human rights throughout Europe." Grayling advocated for pursuing reform of the ECHR, arguing "the court is producing decisions of great importance in improving human rights in Europe" on a daily basis.
"If one is going to approach a complex subject, I think it's important that we should all collectively adopt a moderate and measured approach," he said.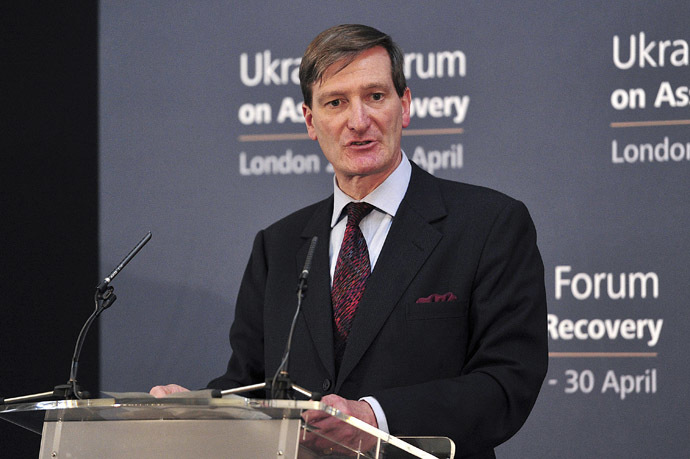 Grieve criticized Grayling's paper, stressing it includes "a number of howlers which are simply factually inaccurate."
The former attorney general also expressed deep reservations about the justice secretary's proposals, warning they made "absolutely no reference to the devolution settlement or the Good Friday Agreement in Northern Ireland." At present, in the context of these issues, it's vital the European Convention on Human Rights is observed in Scotland and Northern Ireland, he said.
Grieve warned that Britain had "always been at the heart of developing human rights on the world stage,"but that the legislative shift outlined in Grayling's paper "gives the impression of a retrenchment down to a very narrow focus indeed."
Both Labour and the Liberal Democrats argue that Tory proposals to curb the authority of the ECHR is a politically-motivated maneuver.
Human rights protect the poor & voiceless - Cameron's replacement for them is a dangerous sham. My @IndyVoices piece http://t.co/LpXxwwkqXT

— Sadiq Khan MP (@SadiqKhan) October 3, 2014
Shadow justice secretary Sadiq Khan told the BBC the Tories' plans for human rights law reform were "foolish." Khan warned Britons' right to petition the ECHR if they feel their rights had been infringed could be jeopardized by dictatorial Conservative MPs.
"Do we really want to live in a country where people who live in residential care homes have got no rights? In a country where victims in a criminal case have got no rights? In a country where the victims of phone hacking have their rights taken away by politicians?" he said.
"Leaving the ECHR, which the Tories appear to be proposing, would be a disaster for this country – putting Britain in the same bracket as Belarus, Europe's last remaining dictatorship."
Sarah Jane Brennan, RT
You can share this story on social media: