Banned DNA test kits hit UK stores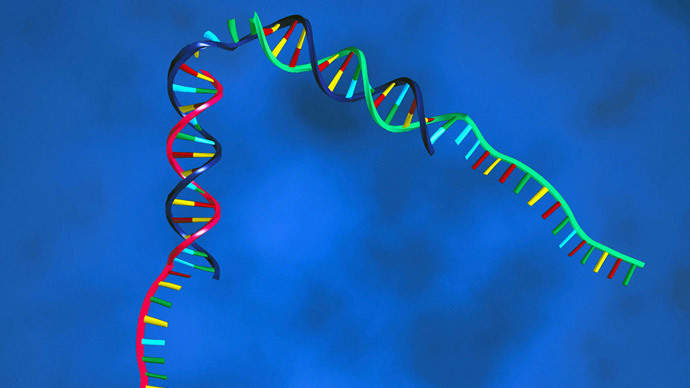 A highly controversial DNA testing kit has gone on sale in the UK. The service, which allows users to diagnose the personal risk of developing life-threatening diseases by analyzing their DNA, was banned in the US in 2013.
The 23andMe Personal Genome Service (PGS) allows users to understand the probability of contracting hereditary conditions, such as sickle cell anemia, breast cancer and Parkinson's disease by locating the genetic markers associated with the illnesses.
When it was released in 2008, the PGS was awarded "Invention of the Year" by TIME magazine for pioneering retail genomics, but following numerous warnings from the US Food and Drug Administration (FDA), it was banned in 2013 for failure to comply with regulatory requirements.
The kit costs £125 and allows customers to send and receive information from the privacy of their own home. 23andMe organizes a sampling kit to be dispatched to home addresses, and for the samples themselves to be sent to a laboratory in the Netherlands.
23andMe CEO Anne Wojcicki continues to assert it is within the public interest to provide access to the "fascinating" information provided by DNA testing.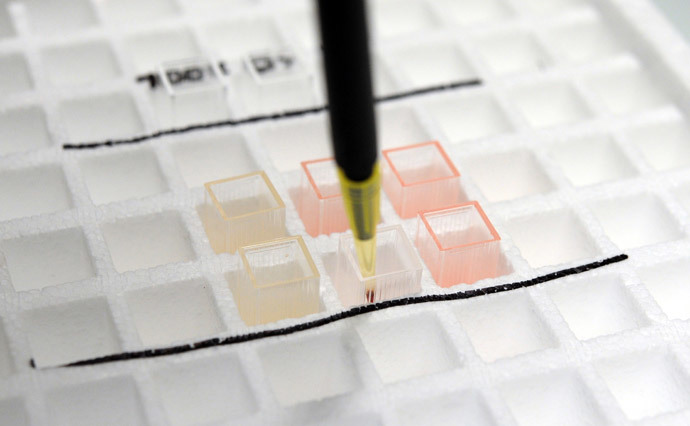 "The goal is to keep people engaged with their own genome, so that they know what it means for them and then keep them abreast of the scientific discoveries as they unfold," she said.
While 23andMe do not claim to offer diagnoses, critics have said that the PGS is not accurate enough to base personal medical decisions on.
In the US, however, the final letter of warning from the FDA said the company failed to provide enough information to support the medical claims, and suggested that the consequences of misdiagnoses would be severe.
"Because of the potential health consequences that could result from false positive or false negative assessments for high-risk indications such as these," the letter read.
"For instance, if the BRCA-related risk assessment for breast or ovarian cancer reports a false positive, it could lead a patient to undergo prophylactic surgery, chemoprevention, intensive screening, or other morbidity-inducing actions, while a false negative could result in a failure to recognize an actual risk that may exist," the FDA said.
One month after the letter, in December 2013, the kit was taken off the market in America.
Wojcicki claimed there were other uses for the kit, rather than purely medical diagnoses.
"DNA isn't something scary or all about disease, which is why we try to celebrate the long-tail of humanity – why is it some people like coriander and other fun things – rather than DNA is just about cancer or Alzheimer's," she said.
Users have the option to share their data with researchers, where it would become part of a database of 600,000 results. They also have the option to maintain privacy, or use it for personal distribution with family or doctors.
The UK Medicine and Healthcare Products Regulatory Agency (MHRA) said the test could be used with caution, and claimed that 23andMe would be regulated to ensure it meets minimum standards.
Questions have been raised previously about whether providing personal information is the sole aim of 23andME.
In 2013 Forbes magazine suggested that their newly elected president Andy Page may have other plans, such as selling users' data, which could prove lucrative.
Page said "selling kits to consumers is the first phase of that eventual outcome. That is the only aspect of the business model that we've announced so far."
You can share this story on social media: