Muhammad tops charts as No. 1 baby name in UK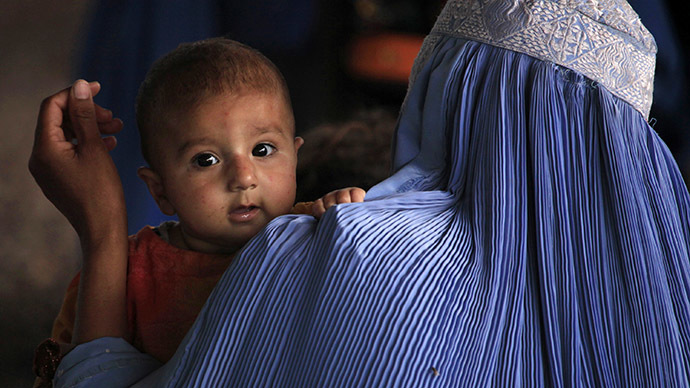 The most popular name for baby boys in the UK is Muhammad, according to a new chart for 2014 compiled by BabyCentre. The name, also spelled as Mohammed and often given after the Muslim prophet, has seen an enormous gain in popularity, jumping 27 ranks.
"Traditionally Mohammed is often given to the first-born boy in Muslim families," managing editor at parenting website BabyCentre, Sarah Redshaw, told the Mirror. "The increase of other Arabic names in the top 100 shows the ever-increasing diversity of the UK today."
READ MORE: Change of faith: Why young Brits turn from Christianity to Islam
The name surged from its 27th place in 2013 to number one, beating Oliver, Jack, and Noah, according to the website's chart. Prior to reaching number one on the national level, the name Muhammad received a top spot in London.
BabyCentre says it "combines names that sound the same but have different spellings," without which the list could display a different picture.
Other trending baby boy names for Brits included Teddy, as it climbed the most in 2014. Kian and Jonathan were the highest new entries, followed by Omar, Ali, and Ibrahim further down the list.
The top baby girl name was Sophia. The Arabic female name Nur made its first appearance on the list this year, taking the 29th spot.
READ MORE: UK Muslims 75% less likely to land job than Christians – study
British parents have also been influenced by celebrities. For example, the popularity of the name Miley fell after pop star Miley Cyrus' controversial behavior, the chart suggested.
Meanwhile, names from the hit TV show Game of Thrones – such as Emilia, Daenerys, and Tyrion – gained in popularity.
The list of popular baby names is compiled every year by BabyCentre. Below is a list of the UK's 10 most popular baby names for 2014:
1. Mohammed 2. Oliver 3. Jack 4. Noah 5. Jacob 6. Charlie 7. Harry 8. Joshua 9. James 10. Ethan
1. Sophia 2. Emily 3. Lily 4. Olivia 5. Amelia 6. Isla 7. Isabella 8. Ava 9. Sophie 10. Chloe
You can share this story on social media: