Broken Britain: UK is undemocratic, backward, not fit for purpose – Labour MP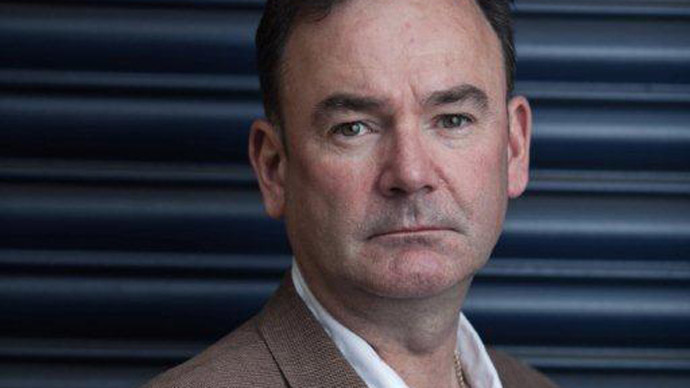 Britain is backward, "no longer fit for purpose," and characterized by stagnant politics and inefficient state institutions, Labour's policy review chief Jon Cruddas warns.
In a speech to the Institute for Government, Cruddas said that a sluggish political pool characterized by tired policies risks rendering UK parties "past their sell-by date."
The MP for Dagenham and Rainham will lead the party's policy review as the countdown to the general election ensues. Throughout his address, he argued that average UK citizens feel abandoned by and divorced from government.
Cruddas suggested Labour had suffered serious damage from the acrimonious Blair and Brown administration's policy blunders.
Warning that Britain is broken and lagging behind in a bygone era of Fordism, "mass production," and "mass administration," the Labour MP said the country is virtually defunct in an era dominated by digital innovation and cloud computing.
Alluding to a growing democratic deficit and prevailing lack of accountability across the state, he stressed that Britons are rapidly losing confidence in public institutions' capacity to uphold the public interest.
Cruddas said that political tribes are "shrinking" and their memberships declining. Their "hierarchies and bureaucracies" are becoming ever more awkward, inefficient, and slow, he stressed.
During his speech, he added that political parties are no longer"vital intermediary institutions between people and the state."In some parts of Britain, they have become"so disconnected from society they can no longer fulfil this role properly,"he said.
The pillars of Britain's political sphere, be they political parties or state intuitions, are in danger of stifling"innovation, creativity, and initiative"in business, he concluded.
The Labour MP insisted that a new path of governance must be forged by harnessing advanced technology.
Drawing inspiration from former UK Prime Minister and Labour MP Harold Wilson's celebration of the spirit of the scientific revolution, Cruddas argued that a Labour government would use technology to radically redesign the British state – once again affirming Labour's status as"the party of hope and modernity."
"Renewing the UK will require a new model of state, democracy, and innovation," he said.
"I just don't mean bolting this onto the existing one, I mean let's build an entirely new digital machinery of government alongside the existing state so that we can create an efficient system and transform the relationship between the citizen and the state."