'Scandalous': 1.6m UK pensioners living in poverty – report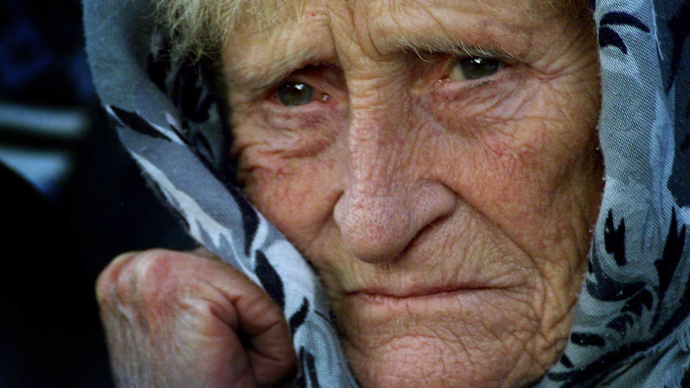 More than one and a half million British pensioners are "floundering" on low incomes and consigned to poverty, a report by elderly care charity Age UK suggests.
The research, How We Can End Pensioner Poverty, published on Friday, reveals that poverty among pensioners is rife in Britain, with 1.6 million living below the poverty line and a startling 900,000 living in "severe poverty."
While Age UK acknowledges the number of this category of British pensioner has fallen since 2000, the charity warns progress has stalled recently.
The charity's research reveals the single biggest cause of pensioner poverty in Britain is older peoples' failure to claim from the £5.5bn state benefit they are entitled to. These benefits would amount to an extra £1,700 per year, or £33 per week, for the claimants in question.
The charity says it assisted UK pensioners in claiming £160m worth of benefits in 2013. But it warns many continue to "miss out on the money that is theirs by right."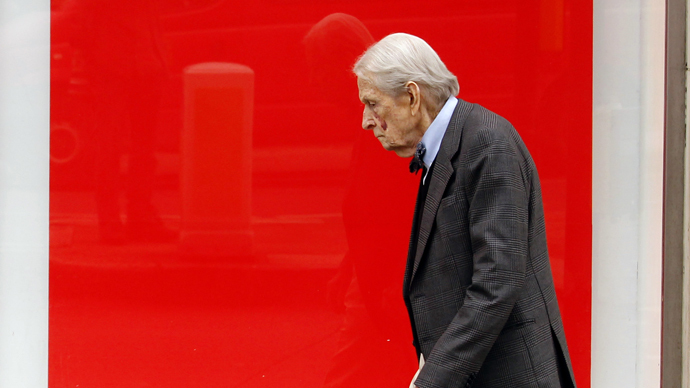 As a result, struggling pensioners have difficulty affording life's most basic essentials, Age UK warns, with fresh produce, warm garments, and adequate heating in winter time unattainable to many.
Age UK argues many of these pensioners have "been walking a tightrope in recent years," in the wake of increases in the cost of food and utility bills. One 88 year-old pensioner, Lilly, told the charity she "was going to bed at seven o'clock to keep warm" because she "couldn't turn the heating on."
Some 2.2 million pensioners are not claiming their Council Tax Benefit – a sum of £728 per year – while 390,000 older people are not claiming £48 of housing benefit per week, Age UK warns.
The charity's research indicates many pensioners are unaware of their benefit entitlements, while others were simply to embarrassed or too proud to claim the money.
Pensioner poverty 'scandal'
Caroline Abrahams, charity director at Age UK, says the sheer volume of vulnerable older people living in poverty in Britain is "nothing short of a scandal."
A large proportion of UK pensioners are "unable to afford decent food, heat their home or live an independent life – when billions of pounds in benefits are unclaimed," she warns.
Among the charity's key recommendations is a call for clear targets to reduce poverty with a view to abolishing it altogether. Efforts must be made to increase pensioners' awareness of their entitlements and ensure they have all the information they require, the report said.
Other policy recommendations include the immediate introduction of a single-tier state pension system, the extension of the "triple lock guarantee" to additional aspects of the state pension, and increased "social support" for financially struggling pensioners.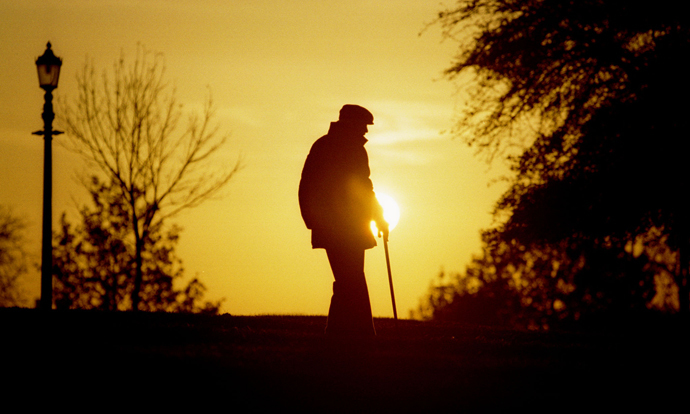 RT asked the Department for Work and Pensions (DWP) how the government plans to tackle the issue. A spokesman claimed "there are many definitions of poverty," adding the government's commitment "to protect pensioners with the triple lock guarantee means the basic state pension is at the highest percentage of earnings since 1992."
"We are absolutely determined to make sure that pensioners receive the full support they are entitled to with as little hassle as possible," the spokesman added.
News of widespread pensioner poverty and falling living standards comes as new revelations show financial inequality is rising in the UK.
Britain is the only G7 country where inequality has grown since the start of the 21st century, according to a report by Credit Suisse published on Tuesday. The research indicated the UK's richest 10 percent have become wealthier since the financial crisis.
Meanwhile, Britain's highest earning boss, Simon Peckham, earns the nation's annual living wage in a mere 49 minutes, it emerged on Friday. Peckham earned a startling 2,238 times more than the £13,923 thought to be sufficient to sustain a basic cost of living in Britain.
You can share this story on social media: