​'Don't bamboozle users': MPs urge social media to use simpler warnings on privacy issue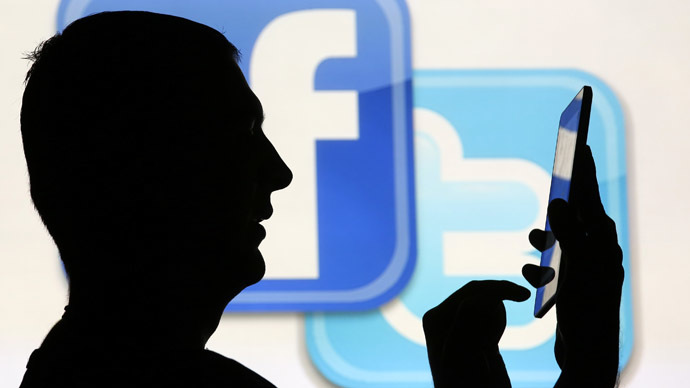 A report by British MPs says that the privacy notices and terms and conditions on popular social networks are "indecipherable" for ordinary users. The report advocates simple cigarette pack style "health warnings."
The small print in the terms and conditions of Facebook, Twitter and LinkedIn is not only hard to read, but you need a law degree to understand it. The report, by the Science and Technology Committee of the UK's House of Commons, came out on Friday.
Because of the small print and the complexity of the content, the report recommends that social platforms display "health warnings" – comparable to the clear and easy to understand notices on packs of cigarettes.
Millions of people actively use social networks worldwide and share their thoughts and ideas, photos and video, but they don't bother to understand how their privacy might be breached, the committee said.
The report also cited recent studies indicating that "with over 1.5 billion social media users and 80 percent of online users interacting with social media regularly, there is a $1.3 trillion global opportunity to be unlocked through the social media revolution."
"Let's face it, most people click 'yes' to terms and conditions contracts without reading them, because they are often laughably long and written in the kind of legalese you need a law degree from the USA to understand," MP Andrew Miller said in a statement. "Socially responsible companies wouldn't want to bamboozle their users, of course."
It's clear that the information we share online is valuable to advertisers and other interested parties. According to the report, this means that social media platforms, such as Facebook, LinkedIn or Twitter, "should have a greater responsibility to explain their need to require (and retain) personal information."
"This is exacerbated by our finding that terms and conditions contracts are simply too long and complex for any reasonable person to make any real sense of," reported the MPs.
The members of the committee also slammed the government's record on data protection, as it "focused on immediate needs with little horizon scanning."
"The government cannot dictate to others, when its own services, like care.data piloted by the NHS, have been found to be less than adequate," Miller said. "The government must audit all public sector online services and ensure that they provide easy to understand information about their usage of personal data."
Facebook recently stated it had simplified its terms and conditions. "We devote the necessary resources to ensure we meet our data protection obligations," the company wrote, as reported by the Daily Mail.
Twitter's privacy policy is 2,000 words in length. That's four pages of tedious and challenging reading.