'Facebook at Work' professional networking site reportedly under construction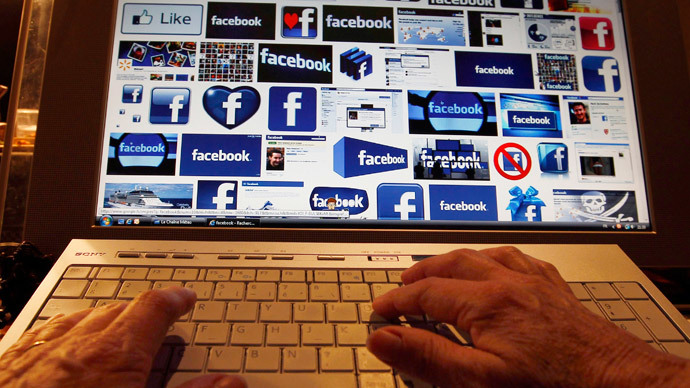 Facebook is developing a new career platform to target its users working hours, according to the media. 'Facebook at Work' is expected to look and function the same way as its parent network, yet it will separate work from personal life.
'Facebook at Work' will let users connect with their colleagues, chat and collaborate on documents, according to a report in the Financial Times. Unlike the 1.35 billion monthly active users' network, the affiliated site will conceal private profile updates from colleagues.
'Facebook at Work' will look similar to the original Facebook and combine newsfeeds and groups. A significant problem will be the issue of trust and the danger of users passing on information to rival businesses, the newspaper remarks.
READ MORE: 'Facebook a gift to intelligence agencies' – Laura Poitras
At the moment, millions of office workers use email, Skype and Google documents, as well as Microsoft Office to coordinate team work, while LinkedIn is the most popular business-oriented social networking service. Facebook aims to unite the best features of these platforms and grab LinkedIn's market share.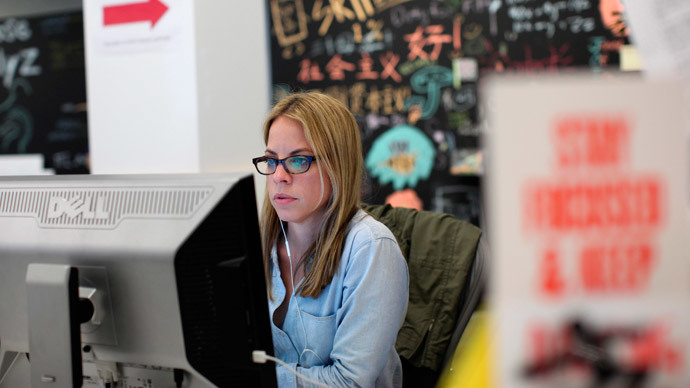 Some development of 'Facebook at Work' is reportedly taking place in London, and Facebook employees have been using it for some time. The Silicon Valley company's current project started last year.
Facebook founder Mark Zuckerberg said in July that Facebook still had "a lot of room to grow." He explained, "There's a big opportunity to improve the way people connect and share."
'Facebook at Work' is likely to remain free of charge, "at least initially." The company's revenue is largely generated by advertising, so it's essential to encourage office workers to use the network, even when they're busy at work, thus increasing the amount of time spent on the platform.
You can share this story on social media: