Al-Qaeda escapes US Special Forces raid in Yemen with British, American hostages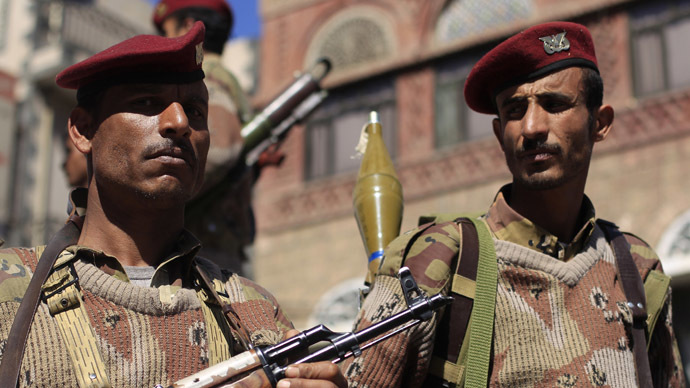 US Special Operations commandos and Yemeni troops rescued eight hostages held by Al-Qaeda in Yemen. However, a Yemeni official said on Wednesday they failed to free five others, including a British citizen and an American journalist.
It is believed the captives had been moved elsewhere by Al-Qaeda in the Arabian Peninsula (AQAP) before the mission.
On Tuesday, around two dozen US commandos and a "small number" of American-trained Yemeni counterterrorism troops set out to rescue hostages held by Al-Qaeda in a remote part of Yemen.
In a secret mission, the troops flew into Hadhramaut Province by helicopter near Yemen's border with Saudi Arabia, the New York Times reports.
They then hiked through the remote and sparsely populated region to surprise the militants in a shootout that killed seven Al-Qaeda members.
The group's militants had chained and covered the hostages in blankets, but the Briton, the American and three others were gone. The remaining hostages were evacuated in helicopters. The freed captives included six Yemeni citizens, a Saudi and an Ethiopian.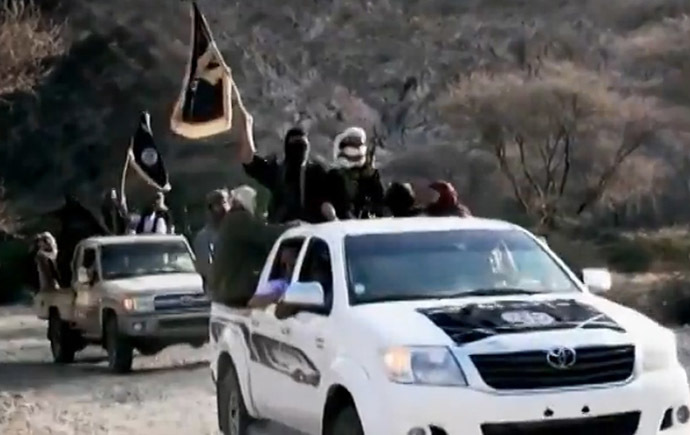 A Yemen Special Forces member listed the nationalities of the other hostages that were moved by AQAP alongside the British and American national to an unknown location as one South African, a Yemeni and a fifth believed to be Turkish. Officials did not disclose names or further details about the hostages still held by the militants.
"We found the eight hostages chained. We found Al-Qaeda cellphones and documents," the Yemeni official said, adding that the hostages said five of their fellow inmates had been moved out to an unknown location.
READ MORE:US unleashes three days of drone strikes on Yemen, 55 killed
According to an American official, Yemen's President Abdu Rabbu Mansour Hadi asked the US for help to rescue the hostages.
The desert area near the Saudi border, which the Associated Press identified as Hagr al-Saiaar, is an Al-Qaeda safe haven where local tribes offer the terrorists protection. Al-Qaeda is also said to have set up large training camps in the area.
The joint US-Yemeni operation was a rare occurrence of American forces intervening on the ground in Yemen.
Pentagon press secretary Rear Adm. John F. Kirby told reporters on Tuesday, "I would just tell you we continue to support Yemeni counterterrorism efforts and would refer you to them to talk to any operations."
READ MORE:Jihadist activity up 50% in last 3 years, presents threat to US – report
In August, the Pentagon admitted US Special Forces had tried to rescue American journalist James Foley in an ultimately unsuccessful operation. When Special Forces arrived at the location they believed Foley was held, he too had been moved.
The covert raid involved dozens of special operations forces from all US military services. When special operations forces arrived at the site they engaged in a "firefight" with Islamic State forces, killing "several," Kirby said. When forces realized the hostages were not at the scene, they quickly departed.
Foley was an American freelance journalist covering the Syrian civil war, before he was kidnapped by militants on Thanksgiving Day in 2012. In August this year Islamic State militants beheaded the 39-year-old in a gruesome video that was distributed online.