Forex rigging probe: US prosecutors to grill London traders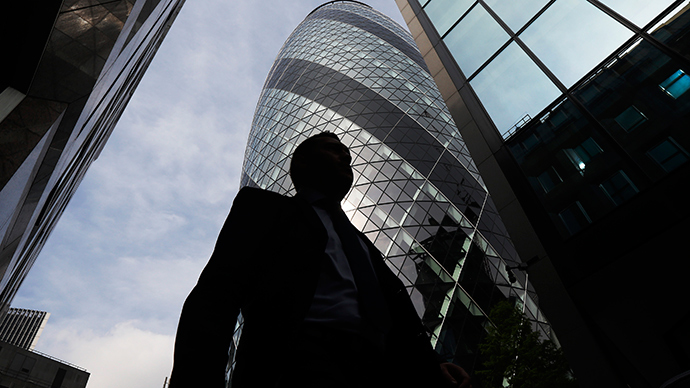 US prosecutors are set to travel to London in the forthcoming weeks to probe City traders about currency market manipulation. However, British prosecutors are yet to file a criminal charge against UK financiers who rigged the rates.
US Department of Justice (DOJ) officials will interview a group of current or former HSBC employees, along with other City bankers, as part of their criminal investigation into foreign exchange market (Forex) manipulation, inside sources told Reuters on Tuesday
The largely unregulated $5.3-trillion-a-day foreign exchange market is used by corporate treasurers and asset managers to value their funds.
Read more:'Jail rogue City traders': Banks fined £2.6bn for market rigging
The American body is currently investigating whether banks colluded to alter Forex rates and bolster their profits in the process. Such a maneuver is a violation of American and UK fraud and anti-trust laws. Prosecutors are also investigating whether traders deliberately misled their clients.
US authorities are expected to charge guilty banks and individuals in the aftermath of the investigation. But culpable banks will most likely resolve the charges through guilty pleas or deferred prosecution agreements, rather than outright litigation.
Reflecting on US authorities' plans to probe and potentially prosecute City traders, HSBC whistleblower and financial activist Nicholas Wilson says it is unlikely that UK authorities will be so proactive.
"It's very interesting that US prosecutors are travelling to the UK to interview HSBC staff," he told RT on Tuesday.
"They wouldn't have to if UK regulators took appropriate action. HSBC is being prosecuted for fraud by Belgium and France, and US authorities are preparing for prosecutions."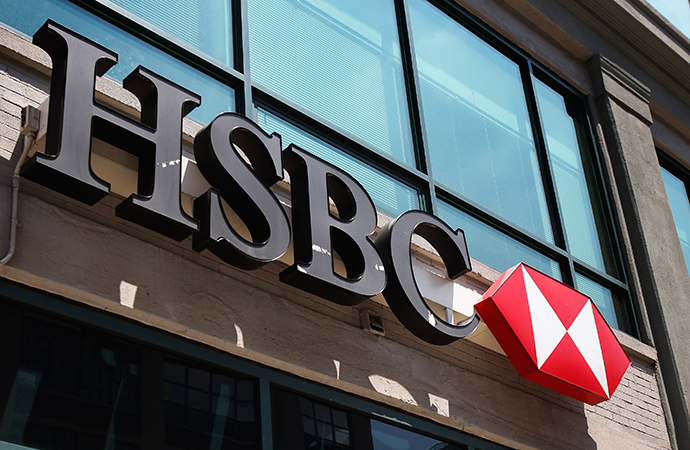 But such prosecutions are extremely unlikely in Britain, Wilson argues. He warns that a stagnant financial system beleaguered by lax regulation, poor in-house compliance in banks, cronyism, and impunity is a direct impediment to sentencing rogue bankers in the UK.
The DOJ's plans follow the recent fining of JPMorgan Chase, Citigroup, UBS AG, and other banks for failing to prevent their employees from rigging Forex. The fines were implemented by American, Swiss, and British authorities.
Following the civil settlement, the banks condemned the actions of their employees. Over 30 traders were fired or suspended. Stricter in-house regulation of employee chat forums were also introduced, along with automated trading systems.
In the aftermath of fines levelled at banks for Libor rigging, these most recent penalties bring the total fines for benchmark rigging over the past 24 months to $10 billion.
'UK regulation is a disgrace'
Earlier this month, the UK Treasury signaled it will offer Britain's Serious Fraud Office (SFO) the full extent of the funding needed to conduct a comprehensive criminal investigation into Forex rigging.
The SFO launched its criminal probe into allegations of fraud regarding the foreign exchange market in July, and claims individuals could be charged in 2015.
But Wilson argues that Britain's current regulatory climate and financial architecture renders such an outcome virtually impossible.
"Perhaps one day the British authorities will take action, but that day will not come soon with the current culture in the City and with a Chancellor that wastes taxpayer money trying to protect bankers' bonuses," he told RT.
"UK regulation is a disgrace," Wilson added, citing evidence that he claims highlights collusion between HSBC and the Financial Conduct Authority (FCA) in an effort to cover up HSBC fraud amounting to $1.5 billion.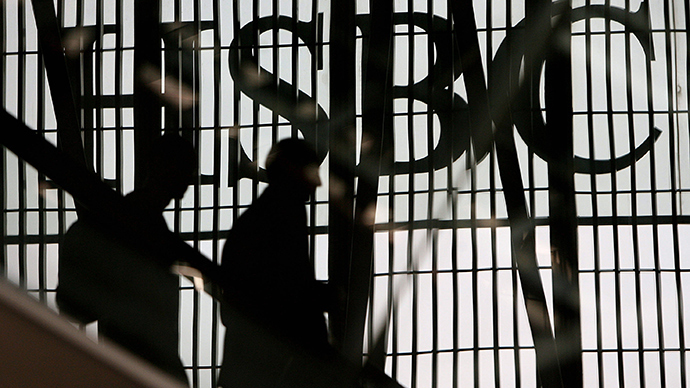 The whistleblower argues that most FCA staff "would rather be working for the banks, where the big bucks are," and only seem to challenge them when "public knowledge is such that they have to."
Joel Benjamin of ethical finance group Move Your Money believes the prosecution of UK bankers in the wake of the Forex scandal is unlikely.
The researcher and financial activist argues that the City of London is characterized by a culture of impunity that reinforces the concept "that crime in the City by elites is tolerable and understandable, while crime on the streets is unacceptable."
Read more:Rampant financial crime in City of London eroding public trust - BoE