​'Jail rogue City traders': Banks fined £2.6bn for market rigging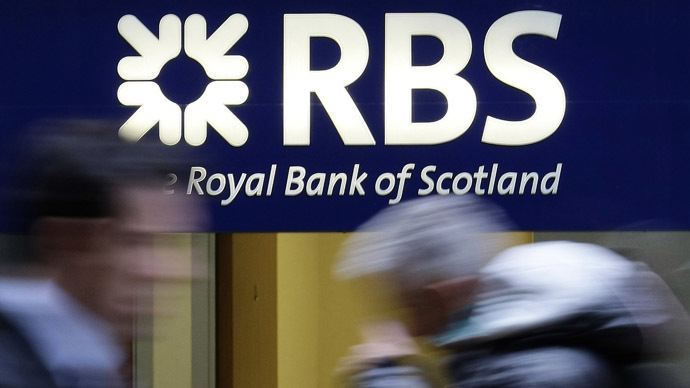 UK traders face the prospect of prosecution for fraudulently rigging £3.5 trillion-a-day foreign exchange markets. Following a comprehensive probe, RBS, HSBC, JPMorgan Chase, UBS and Citibank have been fined a total of £2.6 billion.
Under UK law, financiers found guilty of manipulating foreign exchange markets, known as Forex, could potentially be sentenced. While 30 traders have reportedly been fired or suspended since the scandal broke, none have yet been arrested.
Barclays is also set to incur heavy fines in the wake of the Financial Conduct Authority (FCA) investigation, but has opted to negotiate a separate settlement with regulators.
The corrupt traders' flagrant market manipulation prevailed for over 12 months after authorities began to implement £4 billion worth of fines for the rigging of Libor interest rates. Libor (London Interbank Offered Rate) determines the cost of up to $350 trillion worth of global financial products.
Read more:Lloyds in 'late stage' of Libor settlement talks, victims remain unaddressed
Transcripts revealing rogue City bankers' boastful discussions about cashing in on "free money" as part of the scam have been published by regulators following their comprehensive inquiry into Forex rigging.
Financiers embroiled in the scheme called themselves 'players', 'musketeers' and punters of the 'A-Team', and congratulated one another on "killing it" with their underhand market rigging, the transcripts reveal.
In a recent public address Britain's Bank of England (BoE) Deputy Governor, Nemet Minouche Shafik denounced the actions of UK traders in foreign exchange, currencies and bonds markets, warning financial misconduct in these sectors goes well beyond a few rogue financiers.
Referencing LIBOR riggers' behavior as unacceptable, she warned the fines doled out for such fraudulent activity were inadequate.
As further details relating to Forex rigging emerge, it appears the manner in which Libor was handled by regulators and authorities appears to have acted as anything but a deterrent against rate rigging in Britain's financial sector.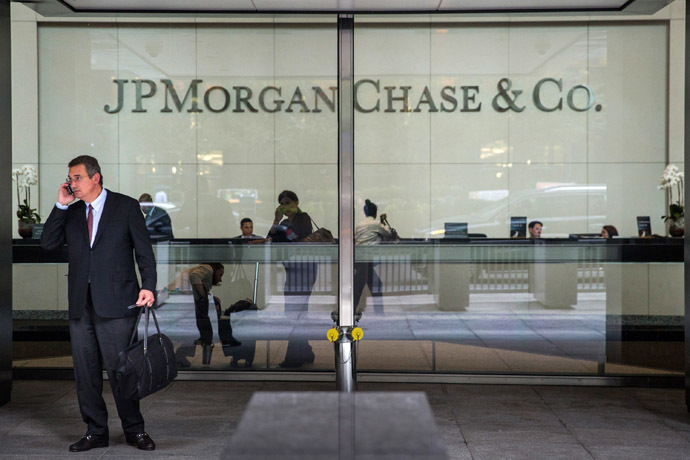 'Absolutely disgusting'
Throughout the recent economic crisis that threatened to derail the British economy, taxpayers were left to foot the bill. Amid years of subsequent austerity, an ailing financial system was bailed out by UK citizens.
But as cuts to government spending on health, education and welfare became more pronounced, foreign exchange traders and other financiers rigged the financial system in order to bolster their bonuses.
Remarkably, the illicit market manipulation continued as large banks promised MPs they had dealt with previous financial misconduct relating to the Libor scandal. As the extent of Forex-rigging conducted by traders in Britain becomes more apparent, anger is mounting across Westminster's political spectrum with MPs calling for those responsible to be sentenced and jailed.
Liberal Democrat MP John Hemming warned the manipulation of foreign exchange markets amounted to criminal deception.
"It's fraud and someone should go to jail," he said.
Conservative Treasury Minister Andrea Leadsom told the BBC the rigging of the foreign exchange markets was "absolutely disgusting." Traders responsible for this market manipulation should be banned from working in the banking sector and face criminal prosecution for their actions, she argued.
Leadsom called for police investigations to be launched, and suggested those implicated in the Forex scandal should have their lucrative bonuses "clawed back."
She added that "corruption" was simply "not a strong enough word" to describe the fraudulent behavior uncovered by regulators and stressed the sector had descended into disrepute as a result of the scandal.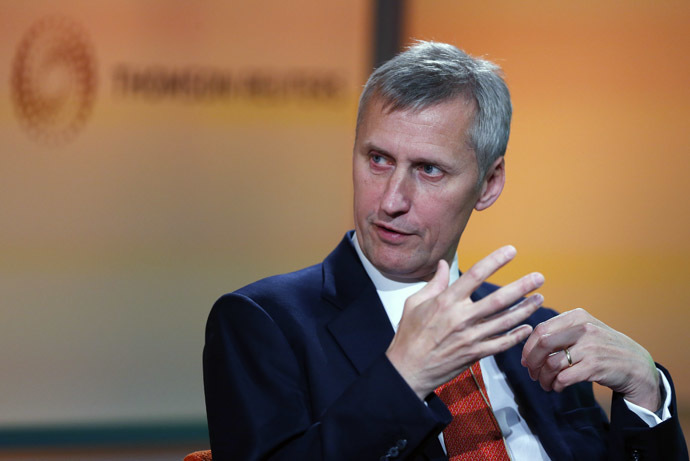 Radical reform required
Critics warn the scandal surrounding the manipulation of foreign exchange markets eclipses that of LIBOR, demonstrating yet again that badly-supervised traders were prepared to intentionally deceive for profit-centered gain.
Martin Wheatley, chief executive of the Financial Conduct Authority (FCA), told the BBC he is deeply frustrated by the Forex scandal and warned delays in carrying out adequate financial reform were unacceptable.
Wheatley suggested a radical root and branch re-haul of the sector was required, which addressed cultural aspects of the industry, remunerative policies and "personal accountability."
But Joel Benjamin of ethical finance group Move Your Money is dubious about the prospect of real reform. Benjamin warns the City of London is characterized by a culture of impunity that reinforces the concept "that crime in the City by elites is tolerable and understandable, while crime on the streets is unacceptable – irrespective of personal circumstances and need."
Read more:Rampant financial crime in City of London eroding public trust - BoE
You can share this story on social media: