Rampant financial crime in City of London eroding public trust - BoE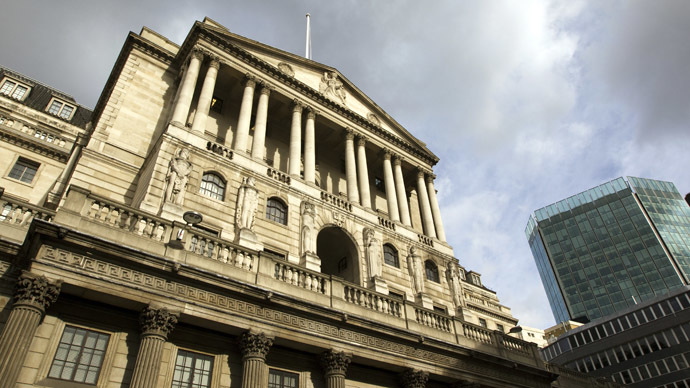 A top Bank of England (BoE) official warns widespread financial crime in the City of London is eroding public trust. The BoE's criticism surfaced as it launched a review to tackle market manipulation.
In her first public address since adopting the position of BoE Deputy Governor, Nemet Minouche Shafik denounced the actions of UK traders in foreign exchange, currencies and bonds markets, warning financial misconduct in these sectors goes well beyond a few rogue financiers.
Referencing LIBOR riggers' behavior as unacceptable, she suggested fines for such fraudulent activity were inadequate and signified "salt rubbed into the wounds to public confidence in financial markets."
#LSEBoE Dr Minouche Shafik, http://t.co/PVITHSeI8r@bankofenglandhttp://t.co/yeAEdVwCIp vid http://t.co/ENaOli4hWxhttps://t.co/ksh2adVXca

— CXOAsia (@cxoasia) October 28, 2014
LIBOR (London Interbank Offered Rate) currently determines the cost of up to $350 trillion worth of global financial products. While the 21st century has been littered with financial scandals, Libor rigging by leading global banks has been dubbed the most flagrant in modern history.
Approximately £4 billion worth of fines have been issued for the manipulation of core benchmark rates to date, and the City is expecting further fines for the rigging of currency markets to be publicly announced in November.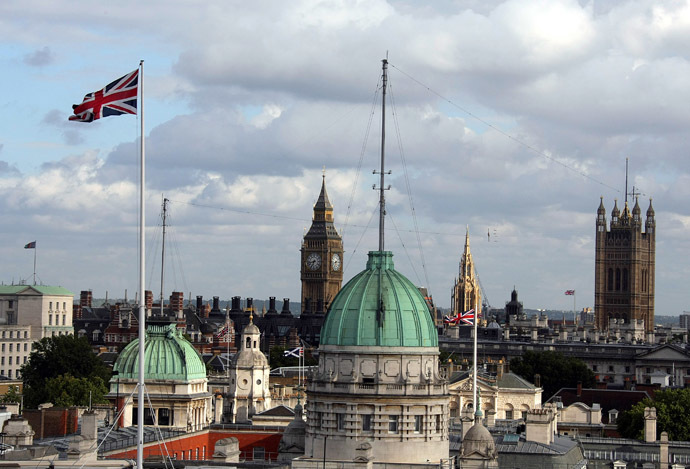 Speaking at the London School of Economics (LSE) on Monday, Shafik warned Britain's financial system is rigged and characterized by disproportionate rewards.
"When people read of malpractice in financial markets, of trading profits being claimed through manipulation, collusion or dishonesty, they naturally wonder if they are one of the people who have been wronged," she said.
Joel Benjamin, a leading researcher and campaigner at UK ethical finance group Move Your Money is investigating the impact of LIBOR rigging on UK citizens and stakeholders. Benjamin warns such rate manipulation is anything but a victimless crime, and those who have suffered most in its wake remain largely uncompensated.
"The real victims of LIBOR are pension funds, SME's fraudulently mis-sold interest rate swaps, public authorities with cash investments in the banks, and LOBO loans and PFI contracts where interest repayments increased as LIBOR was rigged lower by the banks," he told RT on Tuesday.
'Fix the barrel - to get rid of the bad apples'
Shafik's address at LSE accompanied the launch of the BOE's long-awaited review of fixed income, foreign exchange and commodities markets, collectively termed FICC. The results of the Bank's review, first announced by Chancellor George Osborne in June, are expected to surface following the general election in May 2015.
Commenting on the implications of rate rigging, Osborne warned on Monday that financial integrity is a vital prerequisite for a thriving British economy.
But Benjamin argues Osborne has done little to help small businesses and local authorities that have suffered as a result of such financial crimes.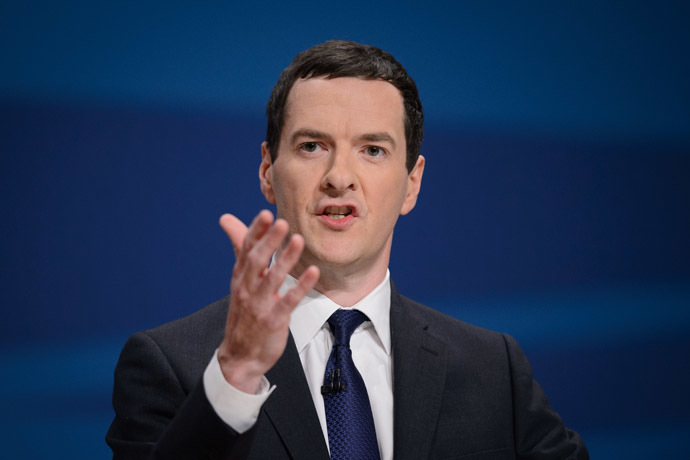 "Instead of investigating victims of LIBOR fraud and pursuing compensation, George Osborne has handed LIBOR fines to armed forces charities. LIBOR fines should be going to SMEs defrauded by the banks and to fund public services ravaged by austerity cuts borne of the bank bailouts," he said.
Reflecting on questionable aspects of Britain's financial sector, the BoE's deputy governor said the tired argument that financial misconduct relates to the behavior of a "few bad apples" is "no longer credible." Shafik suggested UK financial regulation lacks efficacy and robustness, and a regulatory overhaul is needed to "fix the barrel and to get rid of the bad apples."
.@bankofengland dpty defends markets, but notes 'there's always a role for regulation' at #lseboe

— Jake Wellman (@jakewellman) October 27, 2014
Responding to the BoE Deputy Governor's comments, Benjamin told RT the Bank must drive and oversee a dramatic shift in Britain's regulatory architecture.
"If the Bank of England are serious about changing the culture of British banking, that means ensuring bankers take responsibility for their actions, and that regulators hold criminal behavior to account," he said.
Benjamin warns that "deferred prosecution agreements" currently deployed under UK law are particularly problematic. Such legislation facilitates banks in avoiding criminal penalties and keeping damning details of fraudulent activity from public knowledge, he argues.
Can fair markets ever be effective? Can effective markets be fair? @rustyrockets doesn't think so. What will Minouche say tonight #LSEBoE?

— Tim Frost (@FrostTim) October 27, 2014
LIBOR rigging is currently illegal under UK law. And the manipulation of currency and gold markets are set to be classified as criminal offences by the end of 2014.
But Benjamin warns political motivation to prosecute bankers responsible for rate rigging remains paltry at best.
"LIBOR was a clear conspiracy to defraud, and should be treated as such under UK law. But there is no political will to prosecute the bankers who provide over 50 percent of party political donations," he said.
Benjamin argues that the City of London is characterized by a culture of impunity that reinforces the concept "that crime in the City by elites is tolerable and understandable, while crime on the streets is unacceptable – irrespective of personal circumstances and need."
You can share this story on social media: