​'Westminster pedophile ring may have murdered my 8yo son' – ex-magistrate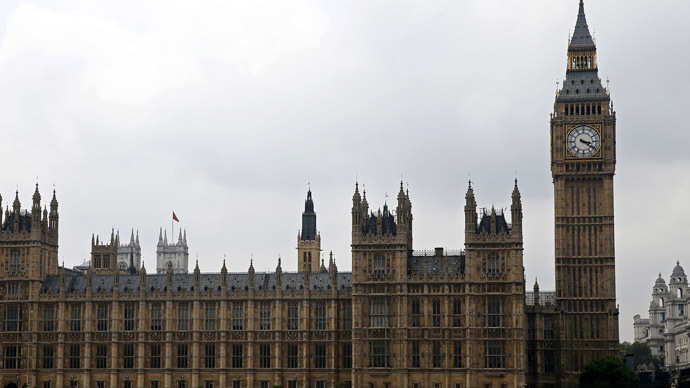 The father of an eight-year-old boy who died in the 1980s has alleged that his son may have been abducted and murdered by members of a Westminster pedophile ring. He claims Scotland Yard were complicit in "covering up" the crime.
Vishambar Mehrotra, a retired magistrate, said he recorded a male prostitute saying in a telephone call that Mehrotra's son Vishal may have been abducted in the notorious Elm Guest House in southwest London in 1981.
Mehrotra also said despite playing the recording for police officers, they refused to investigate allegations that high-profile judges and politicians were involved in the kidnapping of his son.
Please RT: Justice for Vishal Mehrotra. http://t.co/2DDLmldynU#VishalMehrotrapic.twitter.com/RQNlkUDiHq

— Rob McGibbon (@robmcgibbon) November 19, 2014
Vishal Mehrotra was abducted as he walked home in Putney after watching the wedding procession of Prince Charles and Princess Diana in July 1981. According to newspaper reports at the time, Mehrotra's home was less than a mile from the Elm Guest House, where witnesses said a "kings and queens" party was being hosted.

READ MORE:114 files missing from 'Westminster pedophile ring' dossier, Home Office admits
According to Mehrotra, he received a phone call from the unidentified male prostitute months after the disappearance of his son. The prostitute said Vishal had been abducted by "highly placed" pedophiles operating from the guest house.
Part of Vishal's skeleton was found in 1982 in woodlands in West Sussex. According to coroners' reports, there was no trace of his legs, spine or clothing.
Elm House was raided in June 1982 and dozens of men with high public profiles were questioned. Although none were implicated, it is believed the raids were connected to the disappearance of Vishal, as well as another boy, 15-year-old Martin Allen.
"I was contacted by a young man who seemed to be in his 20s. He told me he believed Vishal may have been taken by pedophiles in the Elm Guest House near Barnes Common," Mehrotra told the Telegraph.
"He said there were very highly placed people there. He talked about judges and politicians who were abusing little boys."
"At that time I trusted the police. But when nothing happened, I became confused and concerned. Now it is clear to me that there has been a huge cover-up. There is no doubt in my mind."

READ MORE:At least 40 UK politicians complicit in alleged Westminster 'pedophile ring' – report
The statements come as the UK parliament prepares its own inquiry into allegations of historic child abuse that took place in the 1970s and 80s, involving a number of high-profile politicians, judges and media figures.
According to whistleblowers, as many as 40 British MPs and peers could have been involved in instances of child abuse over that period.
Earlier this month, a former schoolboy claimed that he was drugged and assaulted by a minister currently serving in parliament when he was 14. The man, who wished to remain anonymous, said the police had not acted on the claims because of the politician's position in the government.
You can share this story on social media: