114 files missing from 'Westminster pedophile ring' dossier, Home Office admits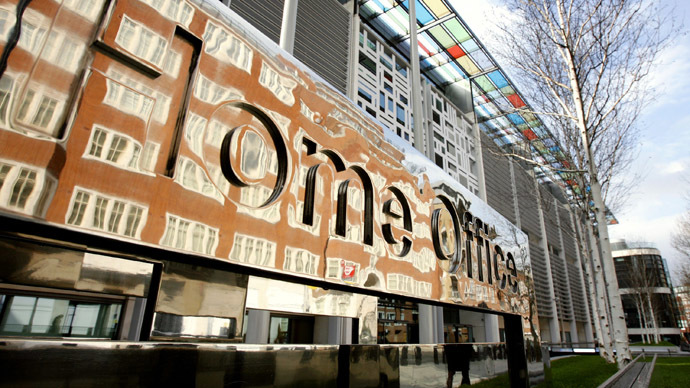 The UK Home Office has admitted that it can't find 114 "potentially relevant files" relating to the pedophile scandal engulfing Westminster, in which there are allegations that senior political figures were involved in, or covered up, child sex abuse.
The lost files were part of a dossier compiled in the 1980s by the now deceased Conservative MP Geoffrey Dickens and which was passed to the then-Home Secretary Leon Brittan, British media reports.
Mr. Dickens, who died in 1995, told his family that he had details in the dossier that would "blow the lid off" the lives of powerful and famous child abusers.
At least 40 UK politicians complicit in alleged Westminster 'pedophile ring' – report
Lord Brittan has confirmed that he received a "substantial bundle of papers" from Dickens in 1983 when he was Home Secretary, and that he handed them all over to the relevant officials for further investigation.
Leon Brittan needs to stop messing about and tell us what he knows about paedo's in Westminster. Read my column http://t.co/3d94Q5MqfA

— Carole Malone (@thecarolemalone) July 6, 2014
A review by the Home Office found that information it received between 1979 and 1999 had been passed on to the relevant authorities. This fairly lengthy 20-year period would have included anything received from Lord Brittan in 1983.
Home Office under fire over 'lost' dossier on Westminster pedophiles
In a letter to Dickens at the time, Lord Brittan suggested his information would be passed to the police, but according to the Guardian Scotland Yard says it has no record of any investigation into the allegations.
Mark Sedwill, the current permanent secretary to the Home Office, said that four new leads had been passed on to Scotland Yard and a spokesman for the Metropolitan Police said that "any relevant material that is submitted to us will be dealt with as appropriate." The Met did not confirm if it had received any material, however.
But Sedwill also admitted that the Home Office had lost, destroyed or simply "not found" 114 potentially relevant files, the Telegraph reports.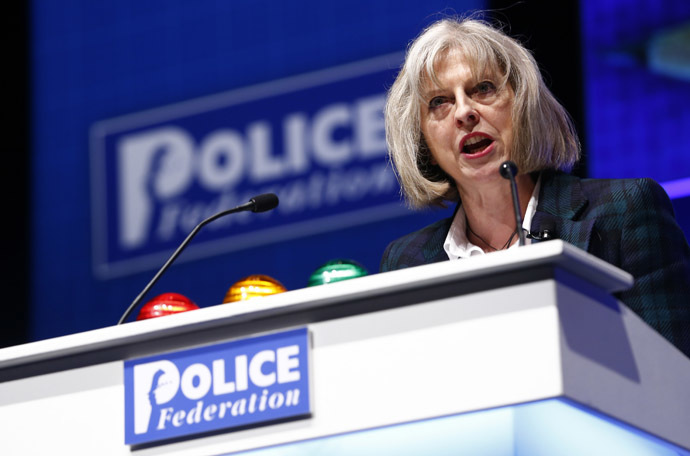 In a letter to Keith Vaz, the chairman of the UK parliament's home affairs select committee, Sedwill outlined the details of 2013 Home Office review in which he mentioned the 114 missing files.
Sedwill made it clear to Vaz that Dickens had submitted allegations of sexual offences over several years to a number of home secretaries, not just one dossier to Lord Brittan in 1983.
Sedwill also wrote to Prime Minister David Cameron on Saturday to announce that there would be a new investigation to see if the results of last year's review "remain sound."
According to Sedwill, a central Home Office database of 746,000 files stretching over the period 1979-99 had identified 527 files which could be relevant. From these, nine pieces of information about alleged child abuse were reported to the police and 114 files had gone missing or been destroyed.
This revelation has led to an immediate suspicion that there has been an attempt at a cover-up from inside Whitehall. A senior Tory MP and former children's minister, Tim Loughton, has already accused the Home Office of trying to hide the facts.
I don't think the @metpoliceuk should be investigating this. Government like 'multi agencies' maybe the public should demand their own

— Sick Britain (@SickBritain1) July 6, 2014
The current Home Secretary, Theresa May, is under pressure to become involved and is expected to face questions in the House of Commons on Monday to explain what has happened to the missing files.
Vaz has also expressed deep concern about the sheer number of files that have gone missing.
"It is a huge amount of files about a very sensitive issue. How do we know such a precise figure? Somebody must have known that these files existed. We know the Home Office loses passports and a couple of files here and there, but 114 is quite a lot of files to lose. I think we need to answer this," he said.
He also expressed frustration that May has not yet become involved in the affair.
"I am a little concerned at the absence of the Home Secretary from most of these deliberations. This is the Home Office and she is the Home Secretary."
Hacking celebs phones, 200 officers involved in inquiry. Westminster Paedo Ring Investigations, SEVEN officers investigating!

— Liar MPs (@LiarMPs) July 5, 2014
Loughton also said that to lose so many files "smacks of incompetence or, I fear, some degree of cover-up."
Speaking on the BBC's Andrew Marr show on Sunday, Lord Tebbitt, a former Conservative cabinet minister under Margaret Thatcher, said he believed there has been a cover-up because at the time people instinctively tried to protect the "system."
"I think at the time most people would have thought that the establishment, the system, was to be protected, and if a few things had gone wrong here and there it was more important to protect the system than to delve too far into it. I think there may well have been [a cover-up]. But it was unconscious. It was the thing people did at that time," Lord Tebbit said.
Labour MPs Simon Danczuk and Tom Watson are calling for an overarching Hillsborough-style inquiry in the matter, the Observer reports.
The Hillsborough disaster in the Hillsborough football stadium in Sheffield in 1989 resulted in the deaths of 96 people.It later emerged there had been a widespread cover-up by the police, who blamed it on drunken Liverpool football supporters. A government inquiry did not get to the bottom of what happened, but eventually under pressure from relatives and other campaigning groups, in 2012 a second, deeper inquiry found that the deaths were mainly due to police incompetence.
"Only an overarching inquiry will get to the facts, everything else the government says or does on this is a diversion," said Watson.
While Danczuk pointed out that until the government is seen to be taking the issue seriously, the public will think they are trying to hide something.
"The public will think these documents have gone missing because it helps protect the names of those identified in them. That is the conclusion that many will come to, and who can blame them," he said.
You can share this story on social media: