Violent attacks in prison to carry 4 yrs extra jail time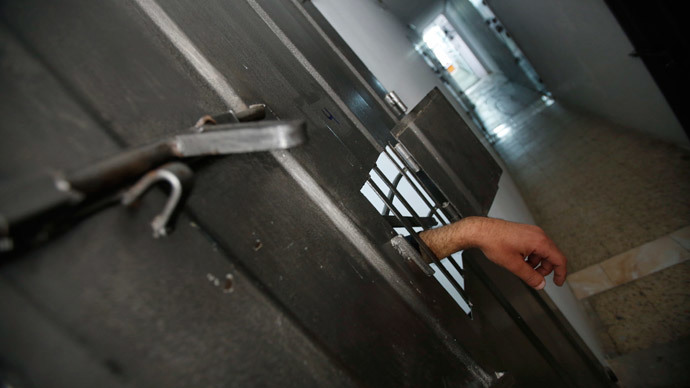 Prisoners who carry out violent assaults while incarcerated are to face harsher punishments under new laws set out by the Ministry of Justice on Monday.
Under the proposed guidelines, prisoners accused of attacking prison staff are to be "prosecuted" and "fully brought to justice." Official government figures show that attacks on staff rose by 12 percent in the year up to July 2014.
Serious assaults on staff have increased by 32 percent, from 1,377 to 1,817 since last year.
"We have always had a complex and challenging prison population, but are taking appropriate steps to ensure that we carefully manage the increased levels of violence," Prisons Minister Andrew Selous told BBC news.
Selous also told the broadcaster the proposals are expected to become law by April 2015.
READ MORE:Sentencing UK hackers to life in prison is measure against whistleblowers – activists


The proposals are a feature of the prison services' wider strategy on violence reduction, and are expected to become part of the government's Serious Crime Bill. If found guilty of a violent offence in prison, inmates could face an additional four years.
"This protocol will make it clear that prosecution should usually follow when prisoners assault hard-working prison staff. Prison officers deserve the greatest clarity and the best protection we can give them," said Attorney General Jeremy Wright.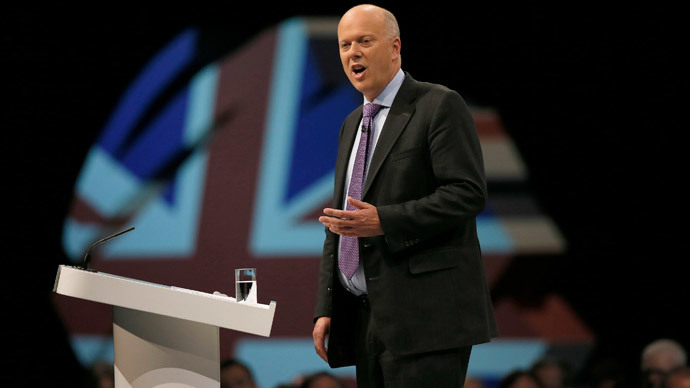 The plans come despite recent warnings to Justice Secretary Chris Grayling that there are too many people being sent to prison 'unnecessarily' and that staff shortages mean managing prisons is becoming increasingly difficult.
READ MORE:'Death trap' prisons: UK government policy 'responsible' for soaring inmate suicides
"We welcome any move to combat the problem of increased violence in prison, but there are already measures in place to deal with these offenders," said Andre Neilson, Campaigns Director for the Howard League for Penal Reform.
"Prisons have faced steep budget cuts resulting in staff shortages and until we address that we will not be able to fully tackle violence behind bars."
Offering insight into the scale of the UK's prisons crisis, The Howard League's Chief Executive Frances Crook said some prisoners were living in cells "the size of a toilet," and that too many were finding themselves confined in isolation.
The Centre for Crime and Justice Studies think tank published a paper on Monday, calling for prisoner regulations to be less stringent. The think tank called for prisoners to be allowed a vote in elections, regular private family meetings and access to university level education as part of the rehabilitation process.