Inside Britain's prisons: Rising violence and soaring suicide rates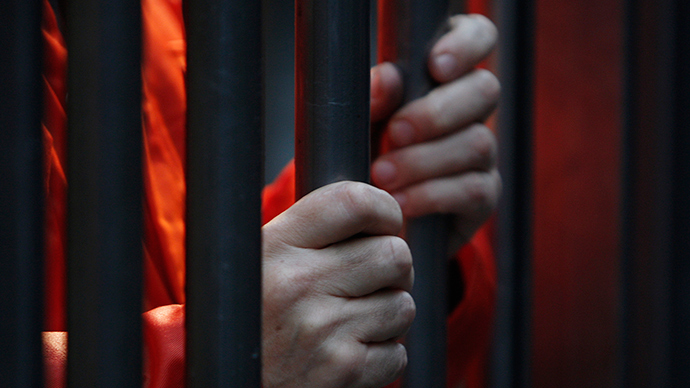 A rising wave of assaults, murders and suicides in Britain's jails indicates a state-wide prison crisis is imminent, Shadow Secretary Sadiq Khan warns.
Khan's comments follow figures released by The Ministry of Justice on Thursday, which revealed a marked increase in violence inside English and Welsh prisons.
Grievous assaults have soared by 30 percent, and three separate murders have occurred in the past twelve months alone. The data also reveals a stark 69 percent rise in suicides - the most dramatic since 2005.
Prison governors throughout the state have persistently warned that British jails are struggling to deal with increasingly crowded conditions, with a record prison population of over 85,000. Budgets cuts of almost 25 percent implemented over the past three years have also compounded matters, the governors' say.
According to recent figures, almost a quarter of the UK's 126 prisons have been issued poor performance ratings. The most recent state-monitored performance tables illustrate that the conditions inside 28 prisons are now considered to be a matter of concern. One jail, Brinsford youth prison in Staffordshire, has been categorized as a "serious concern".
Reflecting on the Ministry of Justice statistics, justice secretary Chris Grayling said the rise in fatalities in custody was being taken seriously by the government, as was the surge in assaults.
"As with any significant period of change – coupled with prison population increases higher than expected – it has been a challenge. We are responding to and managing the additional pressures but prisons are still running safe and decent regimes," he said.
Grayling said there is no simple explanation for these increased levels of violence and fatalities in jails. With the trend apparent in both public and private prisons, it was not linked to the government's "benchmarking" exercise that reduced staff in some jails, he insisted.
A looming 'crisis'
Despite the Ministry of Justice's figures, Grayling defended the government's current policies, suggesting the coalition had introduced major reform across the state's prison and probation sectors tailored to improved public service at a reduced cost to British tax payers.
But the shadow justice secretary, Sadiq Khan, dismissed Grayling's claims, emphasizing the Ministry of Justice's official statistics were a damning reflection on the government's policies.
"The true scale of the growing crisis in the country's prisons is revealed by the government's own data. Violence is up, deaths in custody are up and the number of prisoners going on the run is up. The government is trying to hide the sheer scale of the failings in the ministry of justice from the public by trying to pretend there's not a problem, let alone a crisis," he said.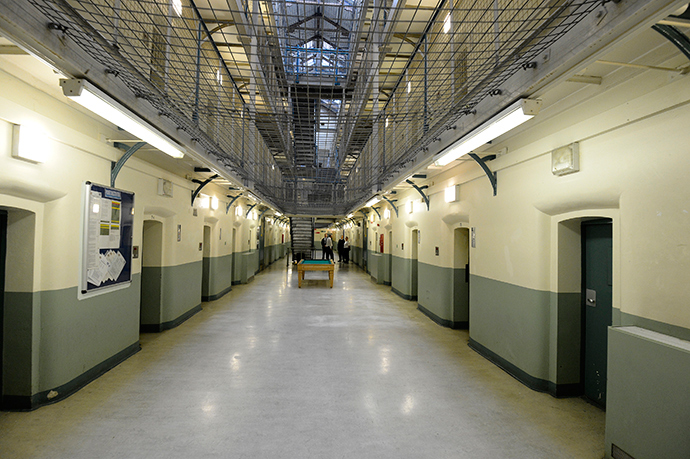 Professor Roger Matthews, based at the University of Kent, has carried out in-depth work on British prisons and penal policies. Matthews believes the recently published Ministry of Justice statistics are indicative of deep structural problems within Britain's prison system.
"These figures tell a story. The dynamics of imprisonment in Britain aren't working", he told RT on Thursday.
The root causes for what Khan termed a looming prison crisis are multi-pronged, according to Matthews. The primary contributors to the crisis are "overcrowding, poor administration", and a heightened "sense of grievance and anguish", he said.
Overcrowding detracts from the quality of life of inmates, "changes staff's relationship with prisoners", and often "services becomes restricted", he added. Resultant "poor inmate-staff relations" and underlying "antagonism" can result in heightened tension, he concluded.
Together, these factors coalesce to create an overall dynamic termed the "amplification spiral". Outwardly expressed, this manifests as violence in the form of "disturbances, riots and aggression". Inwardly directed, it's expressed as violence towards the self, which can culminate in "suicides" and "self-harming", Matthews claims.
'The role of the prison in 21st century Britain?'
Currently the government are trying to "manage an overcrowded system", but they are not addressing core structural issues that breed violence and demand stringent reform, professor Matthews cautions.
Matthews believes privatization of the prison system plays an important role in the current upsurge in violence infiltrating Britain's jails. "At present, approximately 15 % of the UK's prison system is privatized", he emphasizes. Because they are inherently "profit-centered", the companies who own these facilities are not inclined towards "running therapeutic, rehabilitative institutions", the professor says.
We're seeing a gravitation towards "warehousing with high levels of overcrowding". As a result, the government are "moving inmates from one facility to another on a daily basis", he warns.
"This is a government strategy to dissipate tension between fellow prisoners, as well as inmates and staff. But this safety valve strategy has limited utility, and fails to address the root causes of such tension", Matthews emphasizes.
In this respect, the Government's short-termism will only have "limited utility for so long", according to Matthews.
A progressively violent atmosphere in Britain's prisons is accompanied by a notable decrease in the number of inmates completing specially designed rehabilitation programmes.
Between March 2013 and 2014, the number of sex offender treatment programmes plummeted from 2,757 to 2,576, despite a sharp increase in the number of sex offenders imprisoned during that period.
Similarly, the Ministry of Justice's figures reveal the number of inmates who completed drug rehabilitation programmes had also fallen.
Three fundamental questions must be addressed in order to tackle the current prison crisis, according to Matthews. Who are we sending to prison? For how long should these people be incarcerated? And what purpose does their imprisonment serve?
The only real route to effective reform of the prison system is to reimagine what the "role of the prison in 21st century Britain should be", Matthews suggests. "The government are currently tinkering around the edges of a fundamentally flawed system", he said
"A comprehensive root and branch revision of the entire prison system is required. The government must engage in a radical rethink of the policies they currently employ", Matthews added.
But such a profound policy shift is unlikely under the current coalition, he concluded.
You can share this story on social media: