MI5 accused of complicity in torture: UK citizen 'beaten' and 'electrocuted' in Ethiopian prison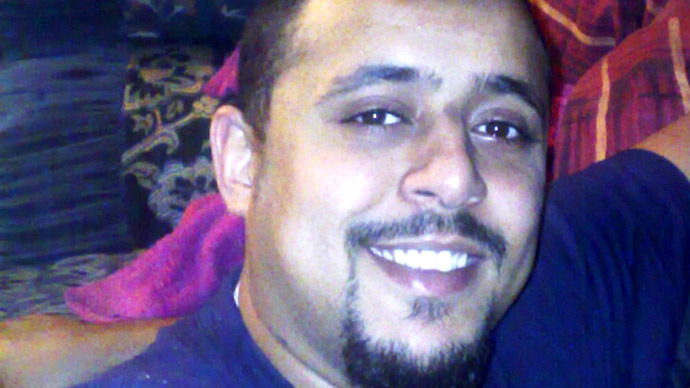 Britain's security and intelligence agencies are facing allegations of complicity in the ruthless torture of a British citizen covertly detained in a prison in Africa.
Ali Adorus, an East London security guard, was given electric shocks, hooded and beaten in an Ethiopian prison over a period of 18 months, according to allegations issued against British and Ethiopian authorities.
A petition sent to the United Nations by human rights lawyer, Toby Cadman, criticizes UK and Ethiopian authorities' handling of Adorus' case.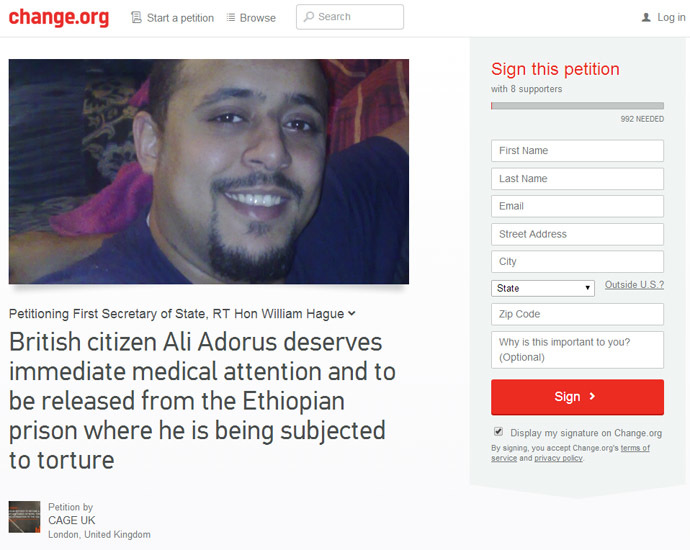 Cadman has also accused the British establishment of failing to launch a formal probe into Adorus' claims.
"Mr. Adorus is a British national and these allegations have been brought to the attention of the British authorities on several occasions - and to date, no investigation has been initiated," he said.
As was reported in the Independent, Adorus' lawyers allege information gleaned in a false confession - Ali insists was elicited under torture - could only have originated from "British intelligence."
CAGE, a London-based human rights group, emphasize this is just the latest example of British authorities facing allegations of complicity in the torture of UK citizens.
Prior to departing from Britain to visit relatives in Ethiopia in 2012, Adorus claims he was targeted by MI5 and the Metropolitan Police due to his alleged involvement with Islamic extremism.
After reportedly being tortured by Ethiopian security forces, Ali says he was forced to issue a false confession. This confession has subsequently provided the basis to try the Londoner in Ethiopia on terror-related charges. If convicted, he could face the death penalty.
As has been documented on CAGE's website, Adorus alleges a senior police official named Tekelay was the primary torturer.
"If you do not confess, I will not give you room to breathe. You will receive torture like you have never known. (…) Your embassy does not give a s*** about you," Tekelay allegedly said.
RT asked a Scotland Yard spokesman on Wednesday whether Met officials believe there is any truth behind allegations that UK security and intelligence agencies were complicit in the torture of Ali Adorus. The Met spokesman declined to answer the question, stating it was a matter for the Foreign and Commonwealth Office (FCO).
Commenting on the allegations, an FCO spokesperson stated:
"The policy of the UK Government is clear: we do not participate in, solicit, encourage or condone the use of torture or cruel, inhuman and degrading treatment or punishment. In no circumstances will UK personnel ever be authorized to take action amounting to torture or cruel, inhuman and degrading treatment."
According to the Independent, a report issued by the British embassy to Ethiopia's government highlights "grave concerns" about Adorus' detention.
The report states, "The British government takes all allegations of torture of British nationals very seriously. The treatment alleged is prohibited under international human rights treaties."
Adorus' wife, however, claims her husband has effectively been abandoned by UK authorities.
"It seems like my husband has been left there. The British have left him at the hands of the Ethiopians to do what they want with him," she said.
You can share this story on social media: