NHS must cut £10bn of 'waste' every year – UK health sec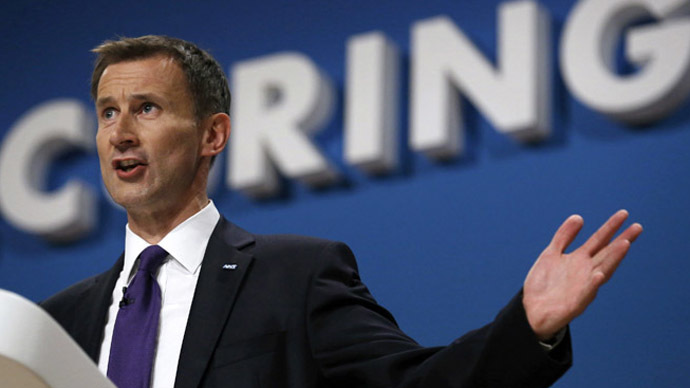 Health Secretary Jeremy Hunt claims the NHS must cut £10 billion each year by reducing mistakes and curbing wasteful spending. In a speech to the King's Fund think-tank, Hunt told NHS bosses they must distribute resources more efficiently to improve care.
Hunt claimed the savings could be found by reducing wastage from prescription errors and unused drugs. He also said levels of spending on agency staff and administration costs should be cut.
"If we are to be truly financially sustainable we need to rethink how we spend money in a much more fundamental way," he said.
The largest savings could be made by reducing "avoidable harm," said Hunt. This includes the cost of further treatment and negligence claims, which cost the NHS £2.5 billion each year according to findings by Frontier Economics.
Hunt further quotes findings from the University of York, which discovered £150 million is lost each year on unused drugs.
It was also suggested the NHS cut down on the £2.5 billion spent annually on private agency fees.
The potential savings would affect 'health tourists' who have access to free emergency care in the UK.
The release of the figures coincides with the publication of a list of 25 drugs deemed too expensive for the NHS to use.
Amongst the axed drugs are six breast cancer treatments and one for prostate cancer.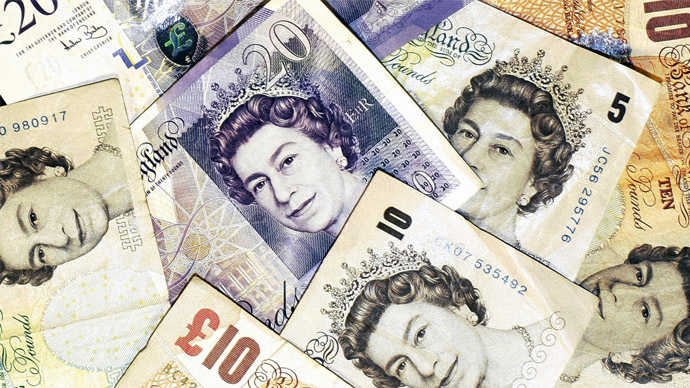 Hunt's speech comes as a study, published on November 6, claims the NHS is continuing to perform "unnecessary" treatments on patients, exerting pressure on limited government funding.
The report, produced by the Academy of Medical Royal Colleges (AoMRC), found the NHS wasted approximately £2.3 billion every year by conducting procedures it could have provided more affordably, or avoided altogether.
According to the report, one in five patients receives X-ray treatment for minor injuries, costing £221 million a year.
Doctors' dependence on pharmaceutical treatment was also criticized in the report, claiming £466 million could have been saved by doctors if they held off prescribing "cocktails of drugs" to older patients.
National Health Action Party leader, Dr Clive Peedell, claimed that patients' demands were responsible for the excess spending, saying "the real elephant in the room is the market-driven system which costs £5 billion a year to run and actually drives demand."
"Doctors are forced to respond to patients' wants not their needs," he added.
Peedell also claimed that rigorous testing was in the interest of public health.
"GPs are also under tremendous pressure not to miss things. A backache could turn out to be spinal cancer. The stakes are high when you're dealing with a person's life," said Peedell.
"So it's totally understandable why sometimes doctors may order what turns out to be, with hindsight, an unnecessary test. You don't know it's unnecessary until you've done it," he added.