Austerity fatigue: Britons' willingness to accept cuts is evaporating – poll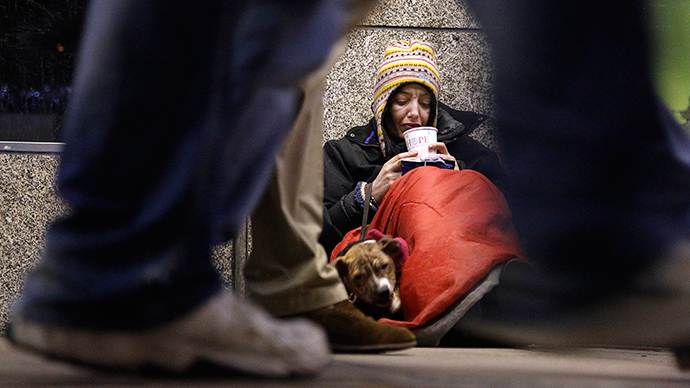 British voters' appetite for austerity is rapidly dwindling, a Financial Times (FT) poll has revealed. As an aversion to austerity grows, the continuance of such punitive economic policies after the next general election could spark widespread dissent.
The FT's Populus poll suggests a mere two out of five voters think further cuts and austerity measures will be necessary between 2015 and 2020, despite a looming budget deficit forecast to stand at £75.2 billion (US$118.9 billion) for the upcoming financial year.
The survey revealed that a considerable majority of Britain's electorate believe the state's deficit can be reduced by eradicating wasteful government spending. Such a prudent measure would shield ordinary citizens from the corrosive impact that austerity policies have posed in recent years, they said.
But conflicting research suggests Britain's businesses are hopeful that the nation's next government will bolster its spending on state infrastructure and introduce further punitive cuts to welfare.
Corporate chiefs want the state's deficit reduction to be completed by 2019, and for funds to simultaneously be freed up for investment which they claim will support growth in the long-term.
The British public's growing opposition to austerity threatens to undercut the Conservative Party's allure to voters in the run-up to May 2015. As Britons' weariness of austerity becomes more pronounced, it highlights the dissolution of the tacit acceptance that cuts were necessary in 2010.
Chancellor for the Exchequer George Osborne had previously expressed a desire to fully eliminate Britain's deficit prior to the next general election. But as Britain's books remain in jeopardy, some commentators suggest further cuts are inevitable.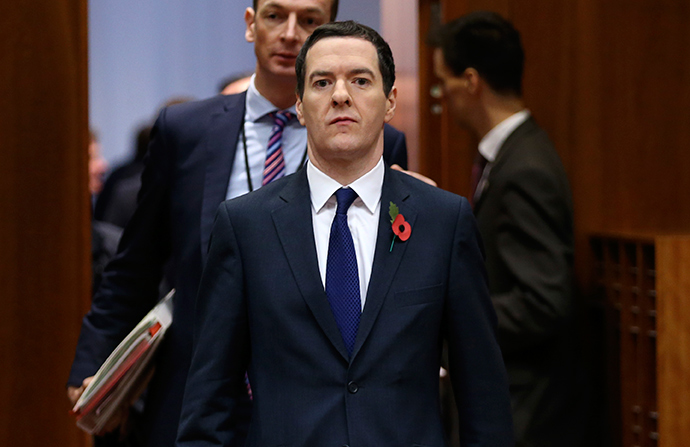 Whether such an economic path will be accepted by a public increasingly demonstrating staunch opposition to austerity is a matter of heated debate. Despite the nation's current phase of economic recovery, inequality is rising.
Britain's mushrooming 'underclass' spans the young, the old, the disabled, the sick, and countless workers forced to live on poverty-level wages.
Meanwhile, since the financial crisis, the number of billionaires in Britain has doubled. The UK is the only G7 country where inequality has grown since the start of the 21st century, while more than 1.5 million British pensioners are "floundering" on low substance and consigned to poverty.
Over 90,000 children in England, Scotland, and Wales are living in temporary accommodation. As poverty and homelessness remain rife Britain, critics warn the welfare state is being dismantled on the coalition's watch.
The Populus poll probed Labour and Conservative candidates for the upcoming general election to make a note of their "top 10 deficit-cutting measures."
The results revealed a marked contrast between the parties, alluding to divisive socio-economic strategies espoused by the members of each.
The survey revealed that potential Labour MPs think Ed Miliband would focus on progressive taxation in a bid to address Britain's budgetary deficit.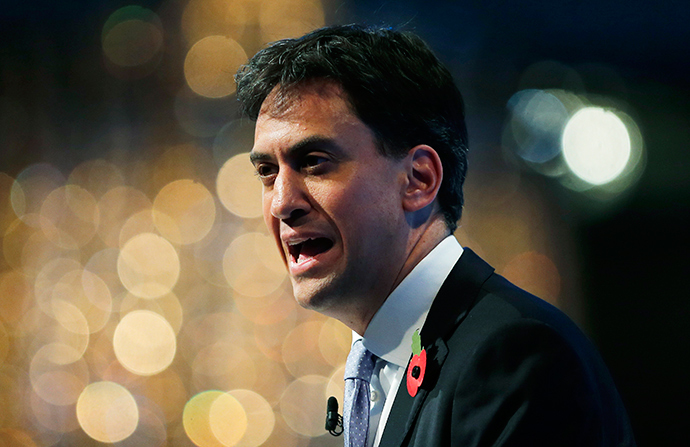 Miliband's cohorts said the Labour chief would attempt to curb tax dodging, implement higher taxes on bankers, introduce a mansion tax, and bring in a utilities-based windfall tax that would factor in energy firms.
By contrast, the poll revealed that prospective Tory MPs expect Prime Minister David Cameron to further pursue economic policies entrenched in a narrowly defined neoliberal framework.
Conservative candidates predict a re-elected Tory government would further privatize state assets, reduce the current number of state departments, and introduce further cuts to government budgets and welfare spending.
You can share this story on social media: