​Jury fails to reach verdict in 'secret' terror trial, ISIS-inspired accused faces retrial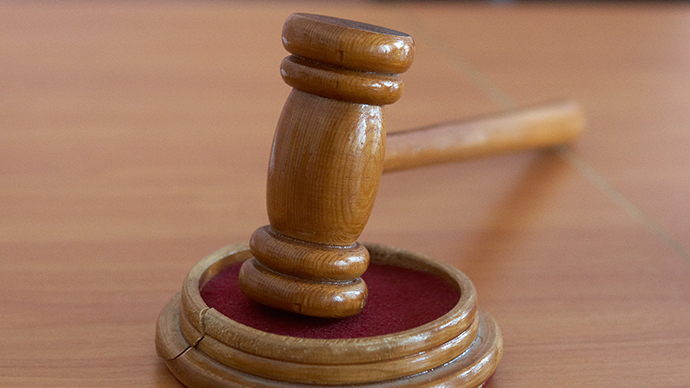 The jury in the 'secret' terror trial of ISIS-inspired jihadist Erol Incedal, accused of planning to assassinate former Prime Minister Tony Blair and commit an armed rampage in London, has been discharged after failing to reach a verdict.
The judge has ordered a retrial in the New Year.
Following four days of intense deliberation, the jury was dismissed by Mr Justice Nicol. Two-thirds of the "extraordinary" trial was held in secret, a first for the British justice system, after the Crown Prosecution Service, home secretary, and foreign secretary claimed it was in the interest of national security.
The 26-year-old is on trial for two separate terror charges including a suspected attack on former PM Tony Blair and his wife Cherie, and planning a "Mumbai-style" gun attack on London.
The privacy measures, called "draconian" by the Telegraph, were relaxed after a successful application for the right to information by various media outlets at the Court of Appeal.
The trial was also witnessed by 10 accredited journalists, who are unable to disclose their findings due to stringent court orders.
Incedal was arrested after British police bugged his car, following what they claimed was a routine inspection. The police also discovered highly suspicious objects in the car, including a piece of paper with Tony Blair's address on it.
The bugging resulted in the arrest of a second man, Mounir Rarmoul-Bouhadjar, 26, who formerly pleaded guilty to possessing a document relating to bomb-making. He is due to be sentenced at the close of Incedal's trial.
Throughout October and November the jury heard recordings of the conversations that took place in the vehicle, which included discussions about the weather in Syria during his visit and the way they defined their own brand of terrorism. He was also heard to say "I hate white people."
The conversations were recorded in September 2013, just days before Incedal was arrested.
During the trial, the jury heard how Incedal was communicating with an individual abroad using Skype, in order to acquire a weapon.
Indecal used the name Fatima Hamoodi to communicate with a man calling himself Zaynab Alawi, who had registered his email with the moniker 'Darren Smartarse'.
The jury also heard a recording of Incedal telling Rarmoul-Bouhadjar that he expected a text when the gun deal was done.
He claimed that because it only cost "a grand" it was not expected to be "great quality," but when questioned whether it would fire, he said, "It will. It's not a replica."
The men were charged with conspiracy to commit a gun attack mimicking the 2008 Mumbai rampage, which killed 164 people.
Incedal was then heard to proclaim that the word terrorist was a "great" word to describe them.
"That's a great word, 'terrorist.' There's never been a greater word than that used to describe us."
Incedal is being tried on two separate charges of terrorism. The first alleges he intended to commit acts of terrorism; the second accuses him of possessing documents likely to be of use to a person committing an act of terrorism.
The trial will resume in the New Year.