MPs snub living wage debate, US socialist leader backs £10/hour in UK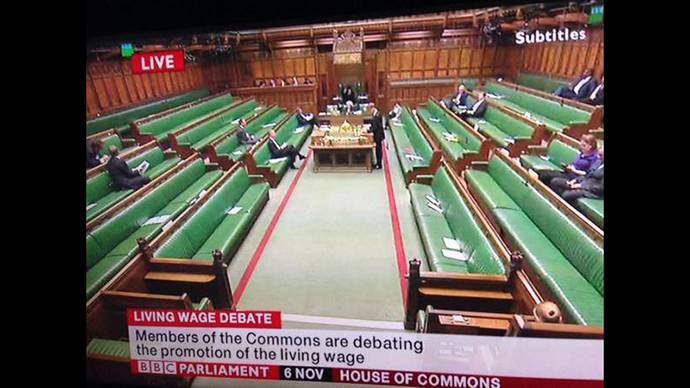 As 5 million Britons scrape by on less than the living wage, a mere handful of MPs turned up to debate a measure that would ensure they are lifted out of poverty. Trade unions and anti-austerity campaigners are demanding a minimum wage of £10 per hour.
Broadcast footage from the debate, chaired by Conservative MP Chris White and scheduled by the Backbench Business Committee, showed a near-empty House of Commons, with less than 20 MPs present.
The poor turnout comes as the Joseph Rowntree Foundation (JRF) revealed the number of British people living in absolute poverty is 300,000 higher than previously estimated.
Speaking to RT, Youth Fight For Jobs organizer Helen Pattison said: "On a minimum wage job, everything is a huge expense. MPs obviously don't understand how difficult it is or they would have turned up to discuss it in parliament."
"The 5 million people earning less than a living wage must not be very important to our politicians."
In a study published on November 6, the Joseph Rowntree Foundation found that increases in the price of food and energy had a much higher effect on poorer households than richer ones, leaving thousands in abject and absolute poverty.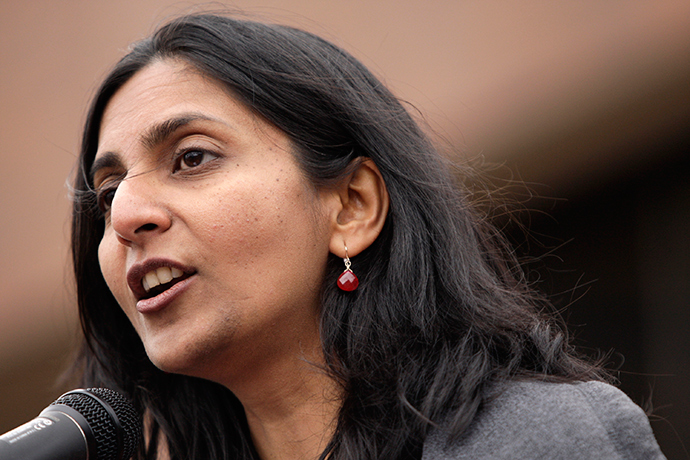 Katie Schmuecker, policy and research manager at the foundation, said: "Costs rising faster than earnings causes problems for us all, but it is the poorest families who have faced the greatest pressure from rising prices over the past decade.
"Any plans at the next election to help improve family living standards must get to grips with the high cost of essentials, as well as how to boost wages and incomes."
MPs face no such problems, however, as – in contrast to public-sector workers whose salaries have been frozen or rises capped at 1 percent – they have voted themselves a whopping 11 percent pay hike for next year.
It was announced in September that MPs' salaries would increase from £67,000 to £74,000 under the Independent Parliamentary Standards Authority's (IPSA) plan. In stark contrast with Thursday's living wage debate, the House of Commons was packed on that occasion – with MPs voting for their own 11 percent pay rise.
The MPs' increases were described as "not in excess" by Marcial Boo, Chief Executive of IPSA, claiming that MPs should not be paid "a miserly amount" for doing an important job.
Following the proposed increase in MPs' salary, it was revealed that some 5 million Britons live on less than the median hourly pay, which equates to £7.69 per hour – a rise of over 250,000 people in the past year.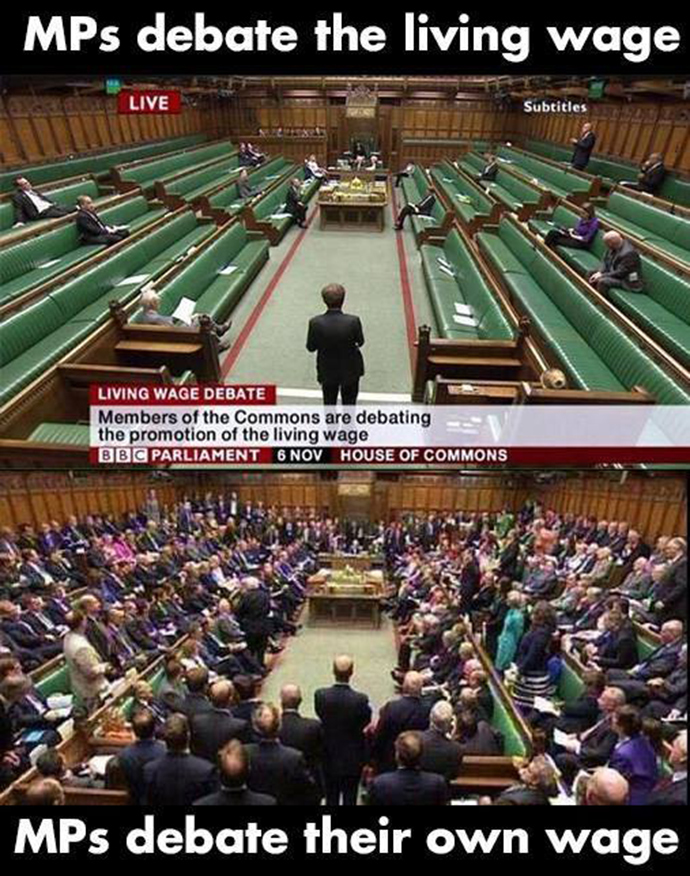 Revelations of the nation's extreme pay disparity coincide with the appearance at a London conference by Kshama Sawant, the unofficial leader of the $15 Now! living wage campaign in the United States. Sawant, a socialist Seattle City Councilor, was elected on the back of a successful campaign to secure a $15 minimum wage in the city.
Sawant is the first socialist councilor to be elected in Seattle in 100 years, and the city now boasts the highest minimum wage in the US. She is speaking at "Socialism 2014," a conference in London on Nov. 8-9 called by the Socialist Party of England and Wales, where she will back demands for a £10 an hour living wage in the UK.
"This is an absolutely historic moment, not only for Seattle but for working people all over the nation and even globally," Sawant said following her election earlier this year.
"The establishment – the politicians and the businesses – are not going to be on your side. Working people have to build our own power, our own strength from below."
Her campaign has inspired UK campaign groups to begin pressuring the British government for the £10 per hour minimum wage.
Pattison told RT: "The Bakers Union (BFAWU) is fighting for a £10 minimum wage, so that people can live, not just exist."
"If the workers in Seattle can have $15 then why can't we have £10?" she added.