72 hours of strikes: UK unions launch public sector fightback in October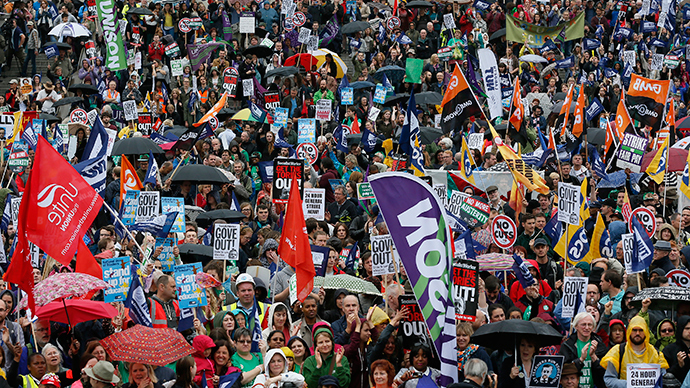 The UK government will face a wave of national public sector strikes in October by civil servants, council workers and NHS workers. The industrial action over low pay rates comes as MPs are voting themselves a 9 percent pay rise.
Members of Britain's Public and Commercial Services (PCS) union are planning a day of industrial action on 15th October as a result of ongoing dissatisfaction over employment, pay and working conditions. Council workers have scheduled a strike on the previous day, and a national day of action orchestrated by NHS workers will take place on 13th October. The three consecutive days of industrial action will be rounded off with a national demonstration coordinated by the TUC under the slogan "Britain Needs a Pay Rise."
While the PCS union says strike action is a last resort, it stresses the British government introduced a 24-month pay freeze in 2010, and more recently has imposed a 1 percent cap on wages for all public sector workers throughout the nation. According to the union, four years of pay cuts, inflation and increased pension contributions to be paid on a monthly basis have hit workers hard, culminating in stark 20 percent drop in their incomes. The union's national executive met on Tuesday to consider its strategy for its strike action.
The frustration over pay freezes and fall in real wages from public sector workers comes as MPs have voted themselves a pay rise for next year of 9 percent, raising their basic annual salary from £67,000 to £74,000. The average salary in the UK is nearly three times less, at £27,000.
In a statement, PCS said the industrial strike planned for 15th October follows a successful day of action on 10th July, when public sector workers joined forces to peacefully demonstrate their grievances. The three coordinated days of strike action across the public sector mark an effort to bolster this campaign, the union emphasizes, and is aimed at "securing a fair settlement".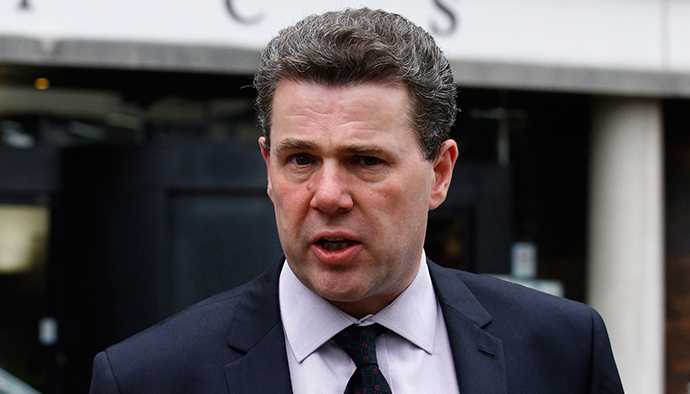 One of the UK's largest trade unions, PCS has a membership of 270,000. Its planned public sector strike will be attended by Westminster government and agency officials along with the Wales assembly, but excludes public sector workers based in agencies or bodies under the Scottish government's jurisdiction.
As part of the 72 hours of strikes planned for October, the NHS will be targeted over pay rates for the first time in 32 years. This protest has been sparked by Health Secretary Jeremy Hunt's refusal to grant NHS workers a 1 percent salary rise.
As many as nine separate unions, representing roughly half a million NHS staff, are expected to take part in the day of action, during which a four-hour walkout will occur between 7 am and 11 am.
Two of the larger UK unions planning to attend the demonstration are Unison, which represents 300,000 NHS staff throughout England, and Unite which represents the interests of 100,000 NHS officials. According to the UK's labour laws, trade unions engaging in industrial action must issue all NHS employers affected by the demonstration a minimum of seven days' notice.
Britain's Department of Health argues a universal NHS pay rise is currently unaffordable, but insists it is seeking a fairer system of NHS pay. "We are disappointed that Unison is planning industrial action and has rejected our proposals to give NHS staff at least 1 percent additional pay this year and at least a further 1 percent next year," a Department of Health spokesperson said.
But Unison's head of health, Christina McAnea, insisted that "health workers don't take strike action lightly or often,"adding the "last action over pay was 32 years ago". Defending NHS workers' decision to strike over pay, McAnea warned: "A demoralised and demotivated workforce isn't good for patients."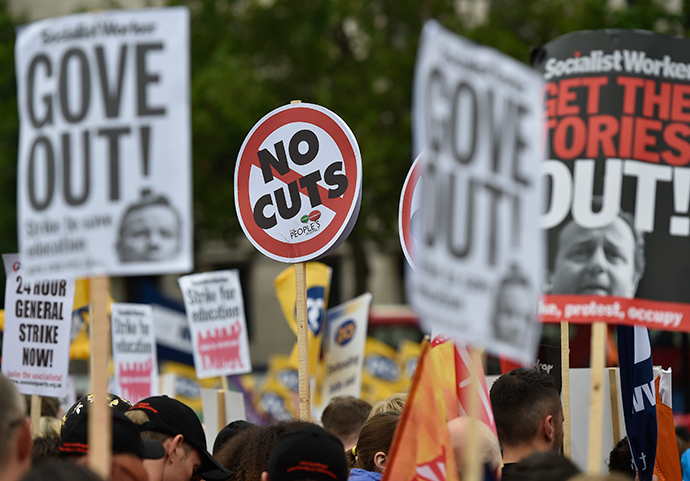 At the Labour Party's annual conference on Tuesday in Manchester, the PCS union released a new report conducted by British economist and tax expert Richard Murphy. The research revealed tax evasion, mostly by large companies, now deprives Britain's public finances of £80 billion a year. While the British government claims there is simply no alternative to the austerity agenda, Murphy argues there is. If the coalition were to tackle high levels of tax evasion, and ensure high UK earners pay more tax, "counterproductive cuts in HM Revenue and Customs staffing" could be reversed, he said.
Following the release of Murphy's report, PCS argued the government's harnessing of "even a fraction" of "stolen billions" that stem from tax evasion "would change the debate about public spending overnight."
PCS general secretary Mark Serwotka said: "These strikes show we are serious about bringing an end to pay cuts that have slashed the living standards of public servants while the super-rich have been rewarded with tax cuts. Until we chase down the tax dodgers and invest properly in our communities and public services, the so-called economic recovery will only ever benefit millionaires, while the millions pay the price."