Drone developers: High-tech UAV & robotics lab to launch in London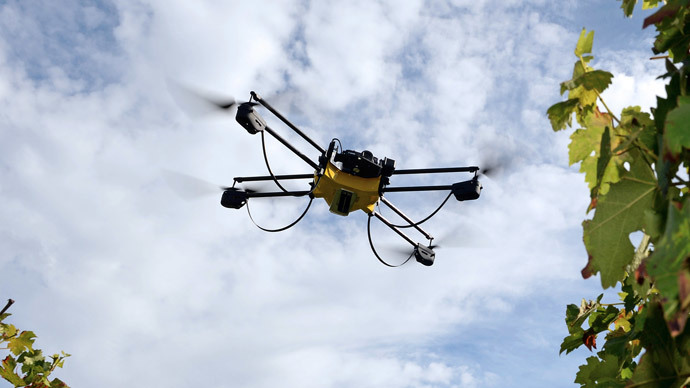 A £1.25 million advanced drone lab will be built in the UK as part of an Imperial College London's program to advance aerial robot technology.
Construction of the Brahmal Vasudevan Aerial Robotics Lab at the university will begin in 2016. It will be one of only a handful of facilities worldwide that can test hybrid unmanned aerial robots that can dive and operate in water, which could be beneficial in the future for search and rescue missions.
READ MORE:British pilots call for tough drone regulations
The robots have several functions, including search and rescue, wildlife conservation and inspection and repair of industrial facilities, particularly in hazardous environments.
Dr. Mirko Kovac, director of the lab adds, "Aerial robotics has the potential to become an important industry in the UK, but we need world-beating teaching and research infrastructure to make this a reality.
"Ultimately, we are aiming to develop flying robots that could improve the way companies do business, save lives and help to protect our environment."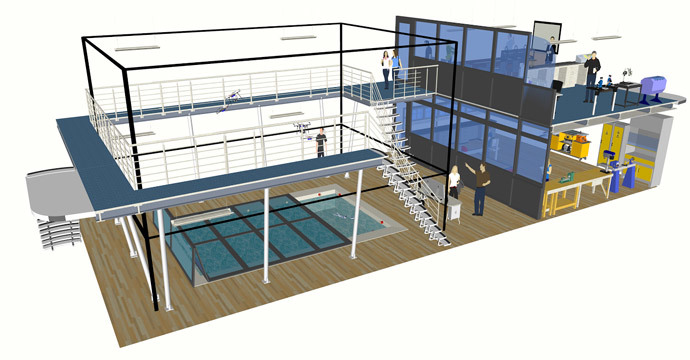 Kovac says drones are being used more frequently in many industries, including health, energy and agriculture. They are increasingly being used commercially, as the technology is no longer reserved for military purposes.
A glass-fronted area will open in 2017, from which flying drones will be visible from the outside. The lab will have 16 high-speed 3D cameras that can track the robots in flight, and a further eight underwater.
WATCH:Drone that can save lives: Ambulance UAV hints at future of healthcare
An Imperial alumnus – Brahmal Vasudevan – who is now the founder and CEO of a Malaysia-based private equity firm, made funding available for the project.
The global market value of drones manufacturing is expected to reach an estimated $89 billion in the next 10 years.
You can share this story on social media: