British pilots call for tough drone regulations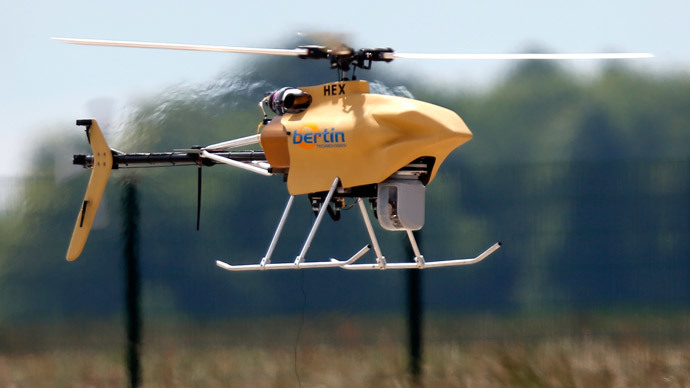 Pilots warn Britain needs tougher regulations on drone technology and enhanced security measures on the ground to avoid them being seized by force or controlled by hacking into computer systems.
The British Airline Pilots Association (BALPA) said as drones technology is developing quickly, drones the size of small passenger planes like a Boeing 737 could be operated commercially in UK airspace within 10 years.
Drones, known as Remotely Piloted Aircraft Systems (RPAS), vary from small, light-weight versions to large military devices.
The association warned that even small RPAS can cause injury or death if control over them is lost. Therefore, they must meet the same safety standards as piloted aircraft. Before larger commercial drones are allowed into British skies, BALPA say there should be a public consultation.
READ MORE:'Killer robots': Ex-GCHQ boss calls for drone controls
"The UK should become a 'safe drone zone' so we can make the most of the major business and leisure opportunities offered by remotely piloted aircraft, while protecting passengers, pilots and residents," BALPA General Secretary Jim McAuslan told the BBC.
"Large unmanned aircraft, when they come, should be as safe as manned aircraft and the British public should be fully consulted before companies fly large, remotely-piloted aircraft over their homes alongside passenger planes."
A Department for Transport spokesman told the BBC that civilian drones are strictly regulated by the Civil Aviation Authority and are treated in the same manner as equivalent manned aircraft.
"Robust safety measures are currently in place to ensure that large RPAS are segregated from other airspace users," he said. "We will not allow the integration of RPAS with other air traffic until RPAS can demonstrate that this can be done safely."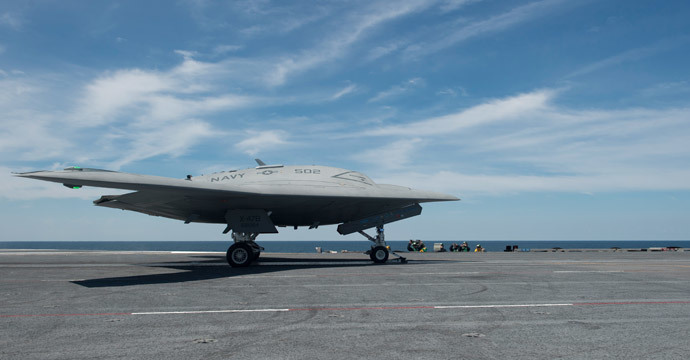 Several members of Britain's aeronautical sector will attend a parliamentary hearing on Monday where a House of Lords committee with discuss the civilian use of drones.
This comes as Britain's aviation regulator revealed the number of organizations seeking permits to use drones in British skies has increased by 80 percent since the beginning of the year.
Some 359 companies are currently allowed to use drones weighing under 20kg for work. These include three police forces, the BBC, universities and several film production and photography companies.
Drones weighing more than 20kg are banned from flying in British civilian airspace other than over a military base at Boscombe Down and a former military base in Wales.
By 2025 the drone industry will employ 100,000 people and be worth $82 billion (£51bn) globally, the Association for Unmanned Vehicle Systems International estimated last year.
You can share this story on social media: