​Twitter or chat with granny? For Britons, internet tops essentials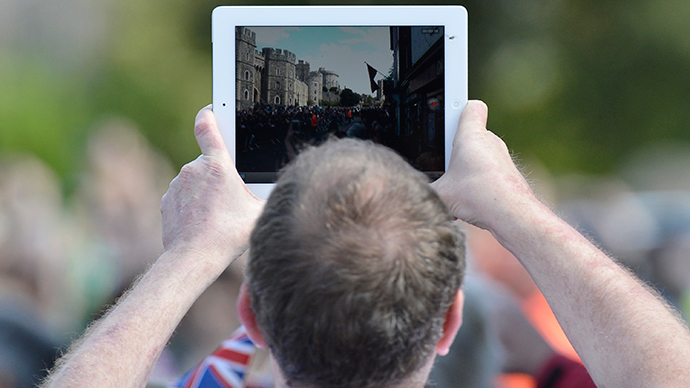 The internet has come out as a top daily essential in a UK poll, outdoing shower and TV. Moreover, almost half the respondents said that they'd rather do some web surfing than see their family.
A shocking 48 percent of the 2,003 surveyed Britons confessed that it would be easier for them give up on seeing their family than staying offline.
"For the average person, technology now dominates their list of essential daily comforts, perhaps because we are so reliant upon these items and enjoy the luxury of being connected," Katie Lomas, head of Direct Line Home Insurance, which commissioned the research, told The Evening Standard.
12 percent of the respondents also said that they could go longer without food than without an opportunity to check on their Facebook or Twitter accounts.
The web turned out to be even more important than personal hygiene, beating bath and shower into second spot. Watching TV completed the Top 3 in the survey, performed by Opinium Research on October 3 and 6, leaving such essentials as driving a car or reading a book behind.
Even England's iconic five o'clock tea managed to snatch only 9th spot on the list.
"The ability to check facts and find information, as well as be in touch via social media with friends and family wherever they are in the world, has become our number one essential for 21st century living," psychotherapist Christine Webber told PA.
Top 15 modern day essentials:
1. The internet / wifi
2. Bath / shower
3. TV
4. Laptop / tablet / iPad
5. Car
6. Mobile phone / smart phone
7. Pet cat or dog
8. Washing machine
9. Tea
10. Coffee
11. Book(s) / eReader / Kindle
12. Comfy sofa or chair
13. Make up
14. Newspapers/magazines
15. Chocolate