UN to investigate GCHQ, MI5 spying on foreign delegates at climate summit talks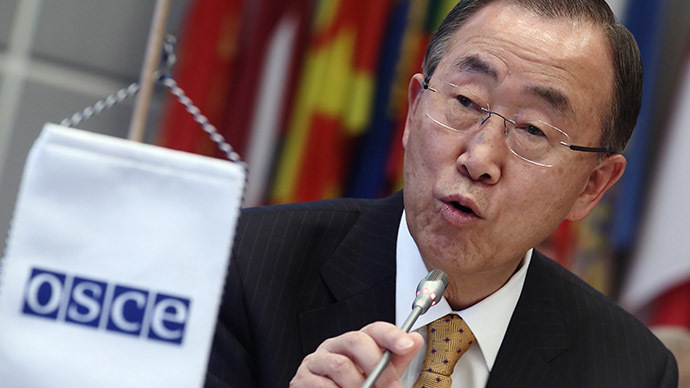 UN Secretary General Ban Ki-moon has announced he will launch an inquiry into allegations that British secret service agents spied on foreign governments at two consecutive international climate summits in 2009 and 2010.
The spies allegedly snooped on delegations' membership lists and kit passes to discern states' negotiation positions and give Britain the upper hand in climate talks.
The allegations first came to light when former NSA senior analyst and whistleblower Edward Snowden disclosed a classified government document. The 23-page PowerPoint presentation was first published by Swedish site Dagbladet Information.
The file entitled, "Supporting HMG's (Her Majesty's Government) Climate Change Ambitions," states a GCHQ secret service official frequented the high profile UN gatherings, also attended by an array of international leaders.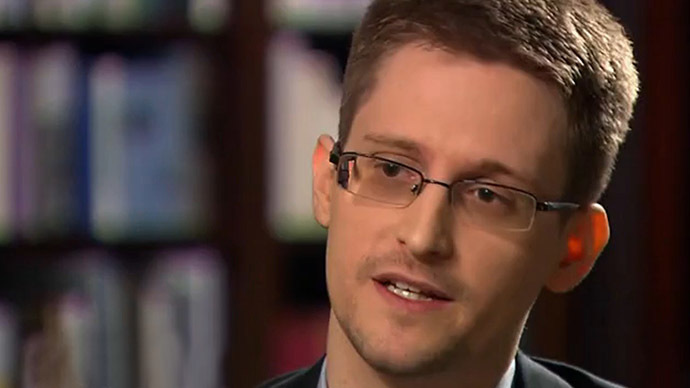 The document indicates the spy reported to Downing Street, the foreign secretary, diplomats, the Department for International Development (DfID), the business department, the Treasury and MI5.
According to the file, the GCHQ official was planted in the UK delegation because such a cover would facilitate direct access to other state's delegates along with useful documentation they were in possession of.
The spy's remit, as outlined in the document, was to discern states' climate policy leanings, report on how far they were prepared to broker on issues, uncover if foreign delegates poised at the UN negotiation table were receiving orders from their respective governments, and relay this information back to British officials to bolster Britain's leverage at the climate talks.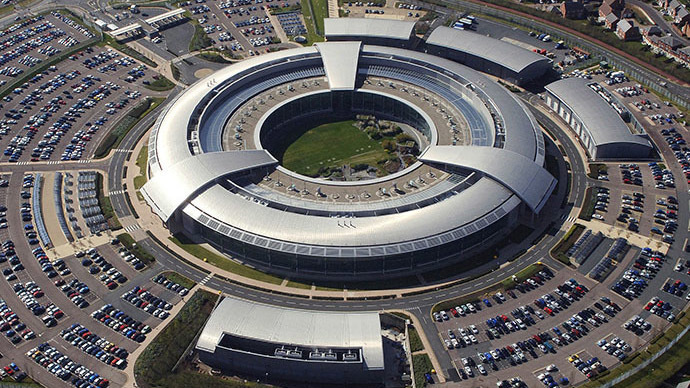 Speaking to Danish television, Ban Ki-moon said the allegations were a UN issue, because the climate summits are UN conferences.
"All diplomatic information is inviolable. If there has been any breach … they should be investigated. UN information should be protected in its entire confidentiality," he said.
The presentation, disclosed by Snowden, revealed it became a "serious intelligence priority" for Britain's clandestine intelligence services to spy on negotiations brokered an international UN summits from 2007.
But the first UK spy wasn't dispatched to the UN climate talks until 2009, where states were expected to wrap up years of tenuous negotiations with a landmark cross-border agreement to curb carbon emissions. While the talks failed spectacularly, the UK secret service operation was reportedly a success.
But such actions could amount to a violation of international law, because UN climate conferences are officially declared to be UN territory throughout the negotiations.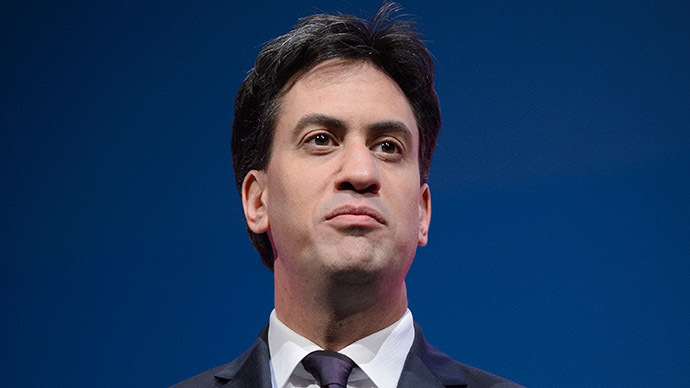 Snowden's controversial disclosure could cause embarrassment to current Labour Party leader Ed Miliband, who held the position of energy and climate change secretary in 2009. Miliband also led the British delegation at the UN Climate Summit in 2009.
Chris Huhne, former Liberal Democrat secretary of state for energy and climate change, led the UK delegation in 2011 to Cancun.
Commenting on the allegations, an international climate campaigner for Friends of the Earth, Asad Rehman, told the Guardian: "It's long been a fact that rich governments have bullied and bribed poorer developing countries to get their way in the climate negotiations – we can now add spying to that list."

Probed on whether GCHQ's alleged spying operations at the summit talks amounted to manipulation of the negotiations, a spokesperson for the spy agency declined to comment.

"It is a longstanding policy that we do not comment on intelligence matters," she said.
She further claimed GCHQ's operations are carried out "in accordance with a strict legal and policy framework", which ensures that all of the body's "activities are authorised, necessary and proportionate" and monitored rigorously by "the Secretary of State, the Interception and Intelligence Services Commissioners and the Parliamentary Intelligence and Security Committee."

You can share this story on social media: