Govt watchdog rejects Snowden evidence of Big Telco-GCHQ human rights breach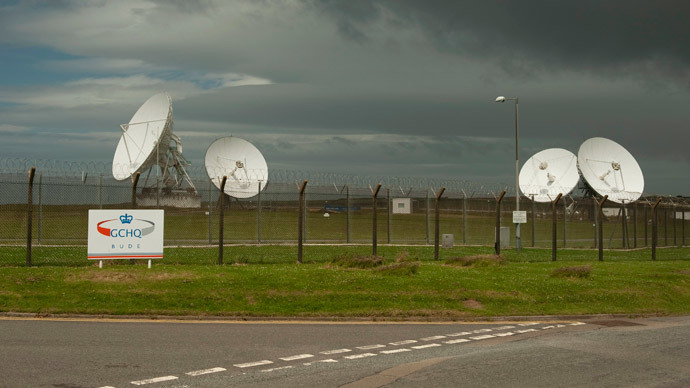 A complaint regarding communications firms' facilitation of GCHQ mass surveillance has been rejected by a government human rights watchdog, following the companies' refusal to comment on their cooperation with the spy agency.
The complaint was filed against six companies by UK-based civil liberties group, Privacy International (PI).
The group alleged telecommunications giants Vodafone, BT, Verizon, Level 3, Viatel and Interoute had enabled GCHQ mass surveillance by granting UK intelligence services permission to tap into their fiber optic cables.
The companies' dealings with GCHQ were previously referenced in leaked documents disclosed by former NSA computer analyst turned whistleblower Edward Snowden.
Snowden's disclosures allege the firms were described as "intercept partners" in internal GCHQ documents.
Despite acknowledging the merits of PI's legal challenge, the OECD National Contact Point (NCP) refused to probe any of the firms further. The watchdog claimed research based on documents provided by Snowden – subsequently published by the Suddeutsche Zeitung and the Guardian – did not constitute sufficient evidence to implicate the companies in mass surveillance practices.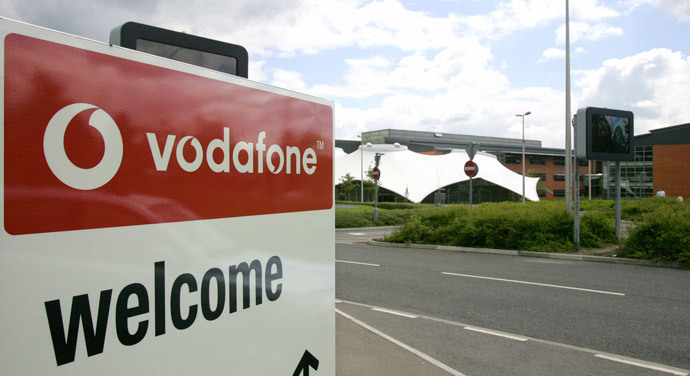 The NCP also claimed certain firms named in Privacy International's complaint rejected the allegations filed against them, with one company insisting they were "false and without foundation in their entirety."
But Snowden's leaked documents suggest BT carried the codename "Remedy," Verizon the codename "Dacron," and Vodafone Cable the codename "Gerontic", as part of GCHQ's carefully orchestrated industrial-scale spy program.
Privacy International argued in its complaint that the firms had violated up to 12 OECD guidelines relating to human rights obligations laid out under international law. The human rights obligations, which include the right to privacy, are outlined in the OECD Guidelines on Multinational Enterprises – to which the UK is bound.
Snowden's leaked documents suggest GCHQ lobbied stringently to thwart unwelcome overtures following its intercept partners' alleged aiding of UK intelligence services' surveillance practices. The NSA whistleblower's disclosures also suggest each of the six telecommunications firms were paid for cooperating with GCHQ.
A reference to Britain's Telecommunications Act by one firm that responded to PI's allegations indicates secretive s.94(5) orders may have been served against the companies. The orders have recently been the focus of MP Julian Huppert's attention.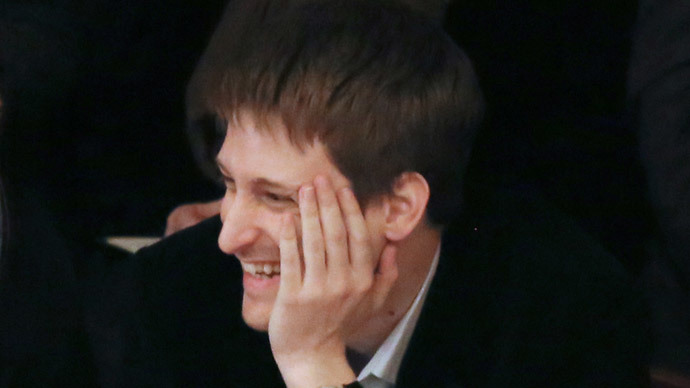 Certain companies' dismissal of the allegations central to PI's challenge indicate the extent of impunity currently enjoyed by private sector firms that collaborate with GCHQ.
In light of the NCP's decision, corporate compliance with basic human rights standards appears to be subservient to national security.
Eric King, Deputy Director of Privacy International, warns telecommunications firms that cooperated with GCHQ were complicit in human rights violations.
"It is shameful that the Government refuses to hold companies accountable, especially by using a weak argument that the Snowden documents are not sufficient evidence of the cooperation between telecommunication companies and UK intelligence services," he said.
While the NCP concedes cable-tapping occurred, it recently told UK publication Wired the British government does not accept "that these actions broke relevant laws and standards."
You can share this story on social media: