Australia & UK to jointly build Ebola hospital in Sierra Leone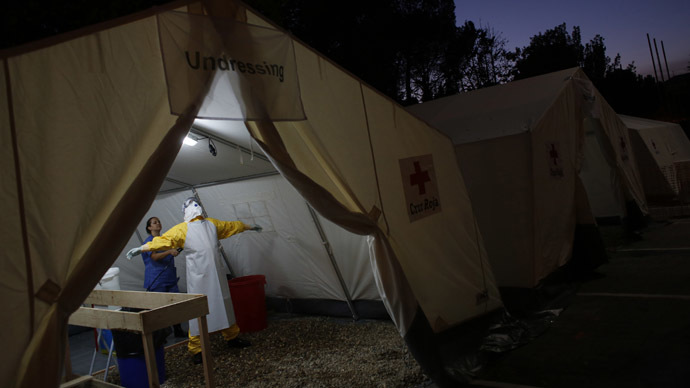 Australia is expected to announce assistance to help contain Ebola in West Africa, including the dispatch of medical volunteers to Sierra Leone.
Australian Prime Minister Tony Abbott is facing increasing political pressure from the US and the UK to send teams to West Africa to help contain the outbreak of Ebola.
Abbott has been reluctant to send Australian medics, arguing there is a lack of appropriate treatment facilities and evacuation arrangements for Australians health care workers who might contract the virus.
On Tuesday, Abbott's office declined to confirm a Fairfax Media report that Australia had finalized a deal with the UK for medical assistance.
A spokeswoman told the Guardian, "Australia continues to consider its response and what more can be done."
According to Fairfax, diplomatic sources said Australia reached an agreement to manage a British field hospital in Sierra Leone. The official announcement is expected Wednesday.
The report states that if an Australian health worker contracts Ebola in the region they could be sent to Britain or Germany for treatment.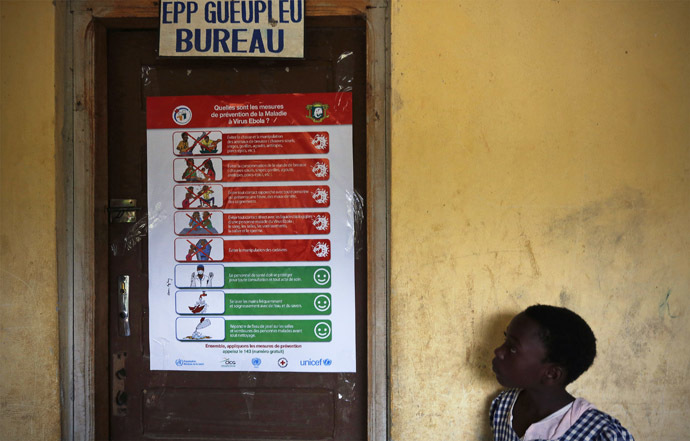 Last month, a spokeswoman for the British high commission in Canberra said Australian and British officials were "in discussions about the potential for the UK to support international personnel who might work in Sierra Leone under our umbrella."
So far, 13,703 people have been infected with Ebola and nearly 5,000 have died, according to the World Health Organization. By October, Sierra Leone had nearly 3,000 reported cases of infected people.
A few days ago, the US asked the Australian government to build three field hospitals in West Africa and to send at least 100 health care workers to staff them, according to Fairfax media.
Washington also reportedly asked Australia to contribute an extra $30 million to the United Nations Ebola fund and to provide helicopters for evacuations, ground vehicles, emergency communications equipment and logistics support.
READ MORE:Australia shuts borders to 'Ebola-affected' African countries
Last week, Australia became the first country to temporarily close its borders to people traveling from Liberia, Sierra Leone and Guinea, despite having not sent aid workers to any of the worst-affected regions.