Insurance companies start writing 'Ebola exclusions' into policies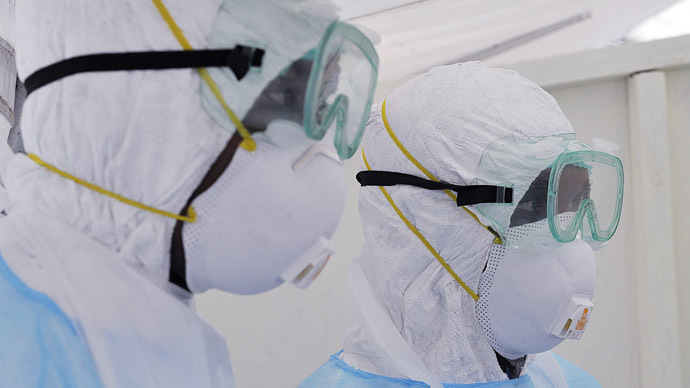 As Ebola spreads further from its current epicenter in West Africa, American and British insurance companies have started to adjust their standard policies for hospitals and other vulnerable businesses to exclude the virus.
According to insurance industry insiders, companies needing to insure business travel to West Africa or to cover losses following a quarantine may now deal with revamped policies that will likely increase in price based on the latest Ebola outbreak, which has killed nearly 5,000 people in West African countries like Liberia, Guinea, and Sierra Leone.
"What underwriters are doing at the moment is they're generally providing quotes either excluding or including Ebola - and it's much more expensive if Ebola is included," Gary Flynn, an event cancellation broker at London's Jardine Lloyd Thompson Group Plc, told Reuters.
Ebola has had less impact on liability insurance. For instance, in the US, policies that cover the likes of worker's compensation claims are regulated on the state level. Thus, Ebola exclusions are not likely, according to Reuters.
Property and casualty insurers, though, have more at stake and are taking into account the possibilities of heightened Ebola infections.
ACE Ltd told Reuters that its global casualty unit, used for US companies to insure employees who travel abroad, was excluding Ebola on a "case-by-case basis" while underwriting new policies and renewals for some clients with operations in Africa, since there is a "potentially higher risk exposure."
"Business interruption" may be getting the most attention, according to Tony DeFelice, managing director of Aon Risk Solutions' national casualty practice in the US. Such interruptions include possible loss of employees to illness, or quarantine of an airliner or cruise ship due to a case of suspected Ebola or other sickness.
Special policies are being introduced to adequately address Ebola-era business interruption (BI) claims, as those are only triggered with direct physical damage to property, according to insurance broker Marsh.
"This means that without special provisions - for example, manuscripted wording to broaden coverage - healthcare providers' property insurance and BI policies would likely not be triggered based solely on the presence of Ebola," Marsh said this month.
Meanwhile, Miller Insurance Services LLP and William Gallagher Associates have worked with Lloyd's of London underwriter Ark Syndicate to launch the first product to insure Ebola-stricken hospitals that may incur losses.
Another company, Aon PLC, has created an "Ebola task force" to monitor how the virus is or is not spreading in order to help clients prepare for risks.
You can share this story on social media: