Ebola appeal raises £10m in 5 days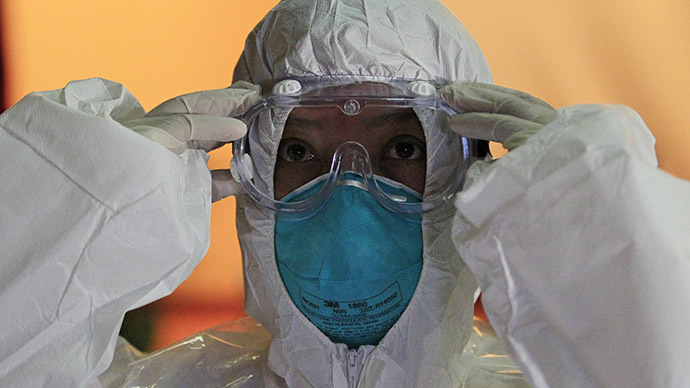 A UK appeal to help people affected by the Ebola epidemic in West Africa has raised more than £10 million (US$15.9 million) in its first five days, according to the Disasters Emergency Committee (DEC).
Organizers say they are "humbled" by the British public's response, adding that the sum raised to tackle the deadly disease is a "milestone."
The UK government is matching the first £5 million ($7.9 million) donated by the public, raising the total to £10 million to date.
The appeal, launched on Thursday, is the first time such a call has been made for a single disease.
READ MORE:Disaster charities launch 'unprecedented' Ebola fund appeal
Buckingham Palace confirmed that the Queen had also made a donation, but did not disclose the amount.
DEC chief executive Saleh Saeed said the group wanted to thank "each and every person who has given" and the government for its "significant boost."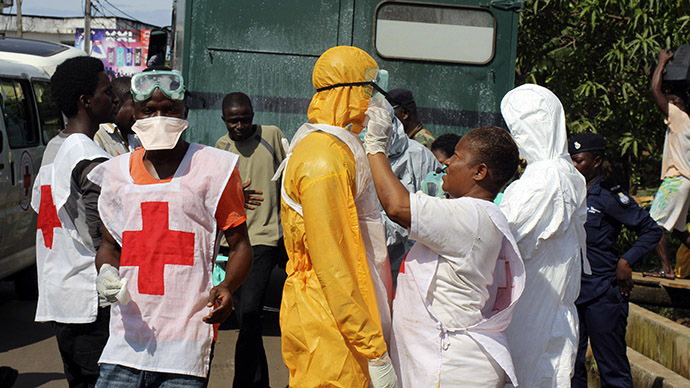 "Our member agencies have already achieved so much – providing protective clothing, educating communities and supporting safe and dignified burials – but there is so much more to do," he said.
On Monday, a woman with links to West Africa, who was suffering a high fever, was tested for Ebola at a London hospital. The results came back negative.
Last week, British ship RFA Argus docked in Freetown, Sierra Leone's capital, delivering health personnel, helicopters, a fleet of vehicles, and aid supplies to help contain the Ebola outbreak.
The DEC said it has already helped more than 2.5 million people affected by the disease.
So far, 13,703 people have been infected with Ebola and nearly 5,000 have died, according to the World Health Organization (WHO).
Raising hopes that the virus may soon be brought under control, the WHO announced that Liberia, the country worst-hit by the epidemic, may be seeing a decline in the Ebola spread.
WHO's assistant director general, Bruce Aylward, said the number of burials and new admissions has fallen.
"Do we feel confident that the response is now getting an upper hand on the virus? Yes, we are seeing slowing rate of new cases, very definitely."