UK gas prices plunge to record low after Russia-Ukraine deal, 2mn Brits remain in fuel poverty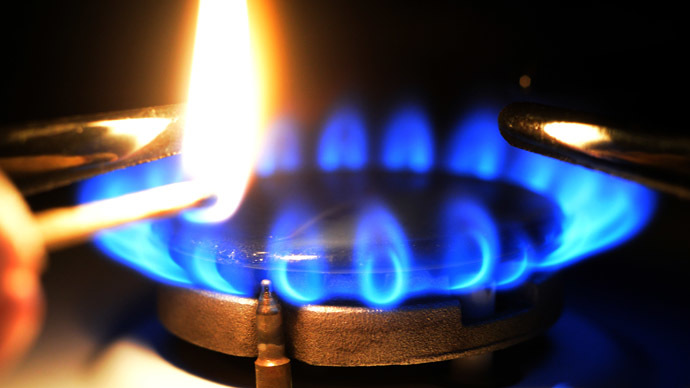 UK gas prices plunged to a record low on Friday following a newly signed deal between Russia, Ukraine and the European Commission. However, fuel poverty remains rife in Britain, with 2 million households unable to afford adequate heating.
The newly brokered gas agreement, signed on Thursday, will cover gas supply and transit conditions between Russia, Ukraine and the EU until March 2015.
The signing was witnessed by European Commission President Jose Manuel Barroso, and the EC's new vice president in charge of energy, Marosh Shefchovich.
Russia and Ukraine secure gas deal after 30 hours of talks: http://t.co/HuNpigzFWl#OEtopnews

— Open Europe (@OpenEurope) October 31, 2014
At 07.58 GMT, November's contract for the delivery of gas to Britain was trading at 52.10 pence per therm (a unit of heat energy equal to 100,000 British thermal units), down 1.7 percent since the former month's contract.
But it had earlier dropped to 52.00 pence per therm, its lowest level since the contract was floated on the markets.
The December gas contract traded at a higher price of 54.60 pence per therm, also having dropped 1.7 percent. Earlier it had fallen to an all-time low hitting 54.40 pence.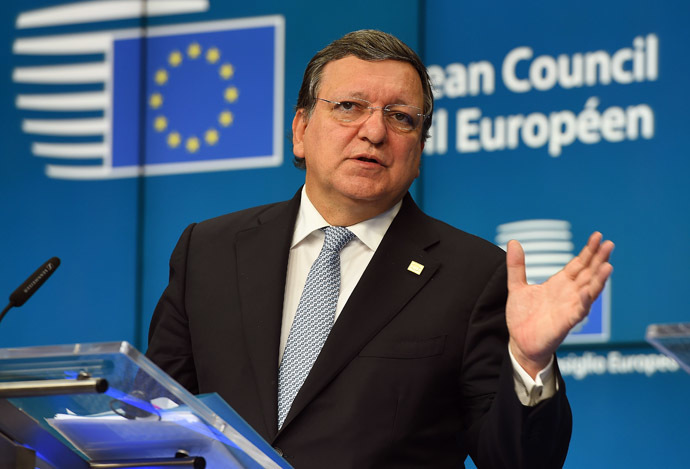 Britain's electricity supplies, however, pose a more precarious situation for the coalition.
The nation's aging electricity network is approaching a tipping point, having plunged the UK's capacity to produce extra power to its lowest level since 2007. The eroding energy safety net has forced the government to adopt emergency policies to combat blackout risks.
Thursday's meeting in Brussels marked progress in settling a long-running gas dispute between Russian and Ukrainian authorities.
Read more:Russia, Ukraine agree on gas supplies until March 2015
Both governments have been struggling to agree on a final gas price and payment schedule. The agreement has paved the way for the resumption of Russia's gas supplies to Ukraine, following several tenuous months of delay arising from the conflict.
The EU stepped in as an official guarantor for the Ukrainian government, with sanctions against Moscow remaining in place as the conflict in Ukraine prevails.
Russia-Ukraine #gas deal secures EU winter supply. Read more in the UKERC Energy News Round-up http://t.co/L5BQI19CEr

— UKERC (@UKERCHQ) October 31, 2014
Commenting on the deal, Barroso said it signaled "an important step for shared energy security" in Europe. There is "no reason now for people in Europe to stay cold this winter," he added.
But despite the recent decline in Britain's gas prices, fuel poverty continues to plague the nation.
The Department for Energy and Climate Change's (DECC) Annual Fuel Poverty Report, published in June, reveals an inability to afford energy bills resulted in the deaths of 10,000 Britons in 2013.
It also found over 2million UK households are simply unable to afford adequate heating. This means 10.4 percent of the population.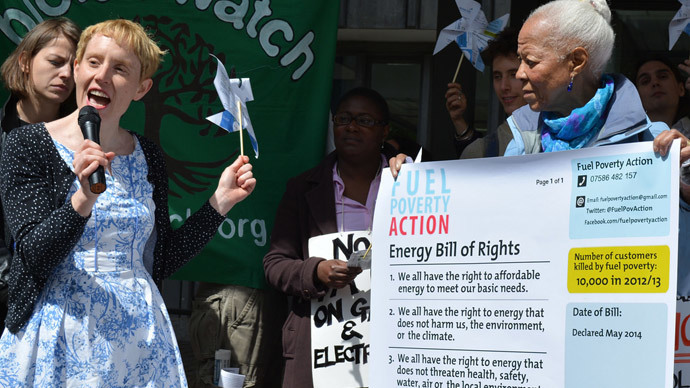 On Monday, the Energy Bill of Rights was launched in the House of Commons, advocating both fair pricing and sustainable energy sources. The campaign, pioneered by Fuel Poverty Action, aims to make energy "fairer, affordable" and "sustainable."
Following the event, former Environment Secretary Owen Paterson voiced concerns that committing to more environmentally friendly forms of energy will constitute an unsustainable level of investment.
But anti-fracking and renewable energy advocacy group, No Dash for Gas, countered his perspective, saying the Energy Bill of Rights "unites what politicians have tried so hard to pull apart – the need for affordable energy and the environmental concerns surrounding fossil fuels."
Our report from @FuelPovAction's launch of the #EnergyBillofRights in Parliament this week http://t.co/WLxMrZCJpgpic.twitter.com/5OBR7bQkZg

— World Development (@GlobalJusticeUK) October 30, 2014