UK blocks multibillion-dollar Russian oil deal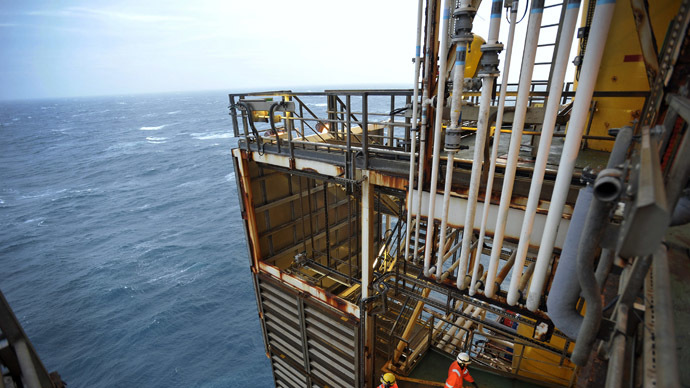 The UK has blocked a $6.4 billion deal by Russian billionaire Mikhail Fridman to attain North Sea gas fields, as part of its ongoing sanctions package against Russian businessmen and investors believed to have close ties with President Vladimir Putin.
Fridman was set to buy RWE Dea, an arm of German utility RWE, which pumps oil and natural gas to the UK, Germany, Denmark and Egypt.
The company was to be bought by LetterOne, an investment fund set up by Fridman and his business partner, German Khan, created to invest $14 billion after selling their stakes in the Russian oil producer TNK-BP to Rosnef.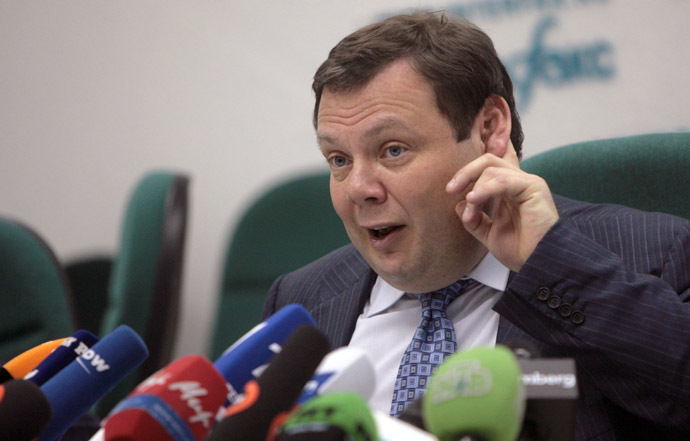 A number of high-profile businesspeople have been involved in advising Fridman on oil and gas investments, including former BP chief executive Lord Browne and former boss of Anadarko Petroleum Corporation Jim Hackett.
While the German government cleared the deal in August, RWE said that it was waiting for a "comfort letter" from the UK, to ensure there were no objections. However, UK Energy Secretary Ed Davey said he was "not minded" to provide such an assurance in light of sanctions placed on Russia over events in Ukraine.
While the deal is still expected to go through, it is likely that UK assets – offshore gas fields in the North sea – will be excluded, after RWE spokesperson Annett Urbaczka said it "would be technically impossible" to sell it separately.
Shares in RWE fell by as much as 2.3 percent and traded down 1.2 percent on Thursday morning, making it the biggest decliner on the Frankfurt stock exchange (DAX).
Earlier this year, UK Foreign Secretary Philip Hammond said EU sanctions aimed at "imposing economic pain" on Russia would hit the UK economy.
READ MORE:EU risks €40bn hemorrhage from Russia sanctions in 2014 – Foreign Minister
Britain's business elite, including Lord Bramford, chairman of engineering firm JCB, have also criticized the UK's decision to impose sanctions on Russia, warning that they "lack foresight" and "could put hundreds of British jobs at risk."
Currently, the package of sanctions imposed by the UK and other EU countries include an arms embargo, a ban on the sale of bonds and equities in European capital markets by state-owned Russian banks and a ban on the sale of dual-use and sensitive technology.
Eight Russian officials also face asset freezes and travel bans, although Fridman is not known to be on the list.
READ MORE:Putin: Russia's isolation is 'absurd & illusory goal'
Russian companies have made more than 100 billion pounds (US$160 billion) in deals globally, with a significant amount placed in the City of London, making them one of the key investors in British business.
However, since sanctions were imposed earlier this year, Bloomberg reports that a number of Russian investors and businesspeople are preparing "for a new way of managing their affairs," with some likely to have moved money out of the UK in anticipation of sanctions.
You can share this story on social media: