West will soon drop sanctions- Russian Economy Minister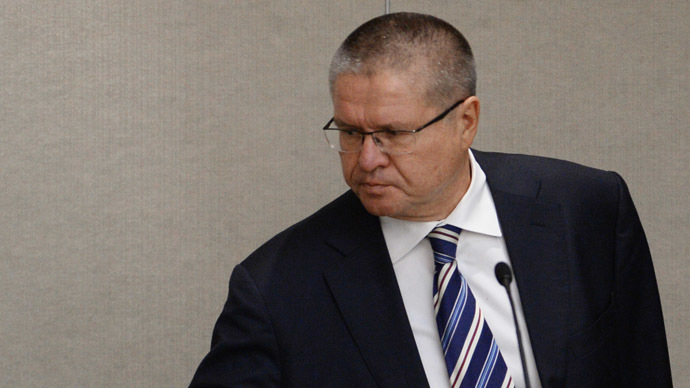 Russia's economic development minister Aleksey Ulyukaev has claimed that sanctions against Moscow will not be extended, but insisted that Moscow has no plans to cancel its own counter-sanctions until the West drops theirs.
"Most of the sanctions against Russia were adopted as short-term, emergency measures, and expire within one or two years, sometimes less. I believe that they can be dropped as soon as the sides reach an agreement," said Ulyukaev, following a meeting with Vladimir Putin in his Novo Ogaryovo residence.

Several rounds of sanctions were imposed, starting from May this year, first as a result of Crimea's secession, and later the instability in eastern Ukraine. However, the West has said that the cancelation of these sanctions is conditional on the resolution of the crisis, not restricted by duration.

The sanctions include travel bans, financial borrowing restrictions for state banks, and limits on technological imports and co-operation. Last month, the EU decided to extend its restrictions imposed on Russia, dissatisfied with the shaky ceasefire in eastern Ukraine.

Ulyukaev, who assumed his post last year, said that Russia would consider lifting retaliatory import bans on agricultural produce, which were imposed in August for a fixed period of one year.

"It is definitely possible – but European sanctions have to be dropped first," said the official.

The minister also said that Moscow was still mulling over suing the sanctioning states for breaking WTO free trade agreements, two years after Moscow joined the international body. President Vladimir Putin first dubbed the West's sanctions illegal back in July.

"We have not made the final decision, but are working on the legal and technical side of the appeal. It needs a wholesale approach," said Ulyukaev.

The WTO operates a "national security exception," which has not been directly invoked, and could undermine and politicize what is an already fragile economic agreement between its 160 member states, which have been involved in multiple conflicts between each other in recent times.

Ulyukaev also said that Russia would seek closer economic ties, and specifically additional sources of financing for its corporate giants and banks in China, with which Moscow has also signed a series of agreements, including a large scale currency swap on Monday.