Green Party beats Lib Dems in poll, gets rejected from BBC debates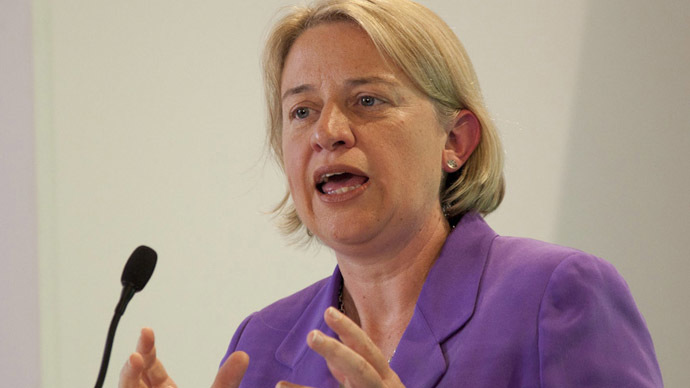 More Britons would vote for the Green Party than the Liberal Democrats, a new YouGov poll has shown. The result has intensified calls for the environmentalist party to be included in TV debates ahead of next year's general election.
According to the poll, published on Thursday, the Greens polled at seven percent – one percent higher than the Liberal Democrats, despite the latter being a part of the current coalition government.
The poll also showed Labour just three points ahead of the Conservatives at 34 percent, while UKIP – who assert themselves as Britain's 'third' major party, has the endorsement of 17 percent of voters.
While the Greens have tailed the Liberal Democrats in previous polls, Thursday's results will be a source of embarrassment for Deputy Prime Minister Nick Clegg's party, which faces a devastating cull of MPs in 2015.
The YouGov poll piles pressure upon the BBC, which confirmed on Thursday that the Greens, led by Natalie Bennett, will not be invited to participate in TV election debates.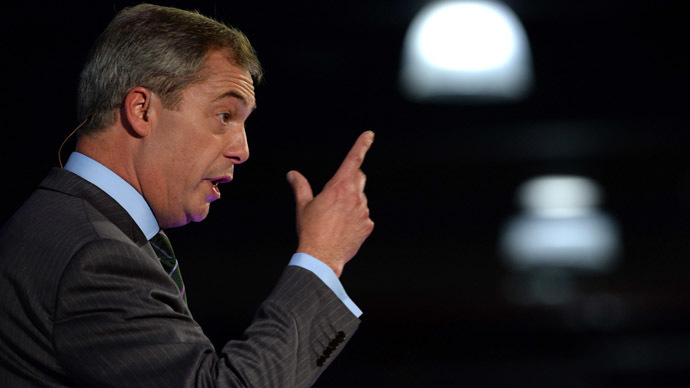 The BBC did confirm, however, that UKIP leader Nigel Farage would appear in a four-way confrontation with the main Westminster parties, citing a "substantial increase in electoral support."
"The BBC will continue to keep any new evidence of increased support for the Green Party under close review," a spokesperson added.
Earlier in October, the Green Party said it was "inexplicable" for UKIP to be given a public platform, given that former Green Party leader Caroline Lucas has held a parliamentary seat since the 2010 general election. UKIP, by contrast, only recently gained its first MP.
The party told the Guardian it was "deadly serious" about taking legal action over any exclusion in national political debates.
Party leader Natalie Bennett said the BBC is "concentrating too much on past performance rather than looking at current interest in the Greens."
While the final debate format for the 2015 election has not been officially confirmed, media outlets including YouTube, the Guardian, and the Telegraph have proposed launching their own debates, broadcasted directly to the web.
You can share this story on social media: