Third of Tory voters favour Ukip coalition - poll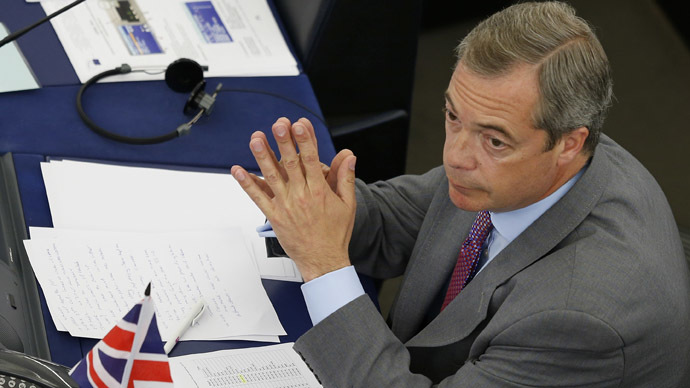 Nearly a third of Conservative voters would prefer their party to enter into coalition with Ukip if it fails to win next year's general election outright, a new survey reveals.
The 30 percent figure is only a fraction below the 31 percent of potential voters who would favour continuing the current Liberal Democrats partnership should there be another hung parliament in 2015.
Ukip voters, however, did not share the same Tory enthusiasm for coalition, with 39 percent of Nigel Farage's eurosceptic party calling for any MPs they secure next May to remain outside any coalition deal.
This compares with 24 percent who said they should enter government with the Conservatives, 13 percent with Labour and 8 percent with Lib Dems.
The survey by pollsters TNS UK interviewed 1,191 adults in Britain between July 15 and 17. It found that the Liberal Democrats were the favoured party of coalition for both Conservative supporters (31 percent) and Labour supporters (32 percent) if either party fails to win an outright majority.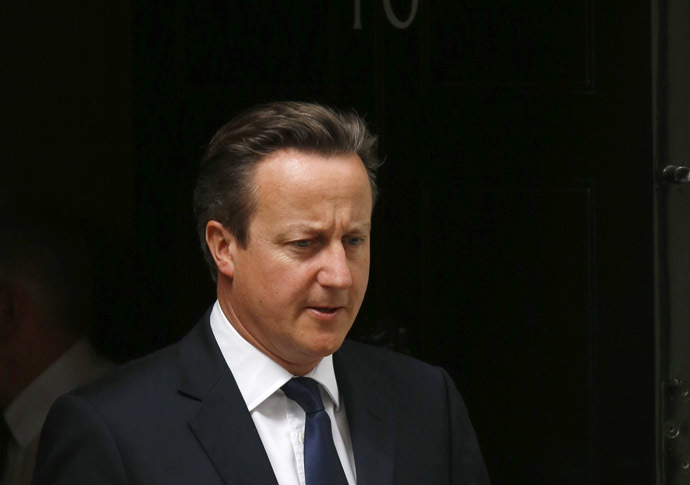 Liberal Democrat voters preferred a coalition with Tories rather than Labour by a margin of 36 percent to 26 percent, with 13 percent saying that the party should go into opposition rather than joining another coalition.
What is the First Past The Post (FPTP) system?

Under FPTP voting takes place in single-member constituencies. Voters put a cross in a box next to their favoured candidate and the candidate with the most votes in the constituency wins. All other votes count for nothing.

Where is FPTP used?

UK to elect members of the House of Commons

USA to elect the US Congress

To elect members of the lower houses in India and Canada
Some 27 percent of Labour voters said they preferred opposition to coalition, while Conservatives preferred shared power at 16 percent. If Ed Miliband were to find himself in coalition negotiations after May's election, 29 percent of Labour supporters said they were unsure what he should do.
Meanwhile, TNS chief executive Michelle Harrison said it was questionable whether a Tory-Ukip coalition could be considered a "viable" option.
"Successive polls have indicated the possibility of no party winning an overall majority at the next election. In such an eventuality, this research suggests both Conservative and Labour supporters favour coalition with the Liberal Democrats," said Dr Harrison.
"While it is perhaps no surprise that a sizeable number of Conservative supporters favour a coalition with Ukip, the probability of that being a viable option at the next election is open to question."
Electoral system to trip up UKIP?
Although the race is much too close to predict a likely winner, or winning combination, Labour currently boast a seven-point lead on their rivals at 36 percent.
The Tories for their part enjoy the support of 29 percent of likely voters, Ukip is polling 19 percent and the Lib Dems squeezed into fourth place at 7 percent.
These figures at first glance seem to indicate sweeping gains for Ukip and mass losses for the Lib Debs. Britain's first-past-the-post electoral system, however, is likely to deny Farage more than a handful of MPs.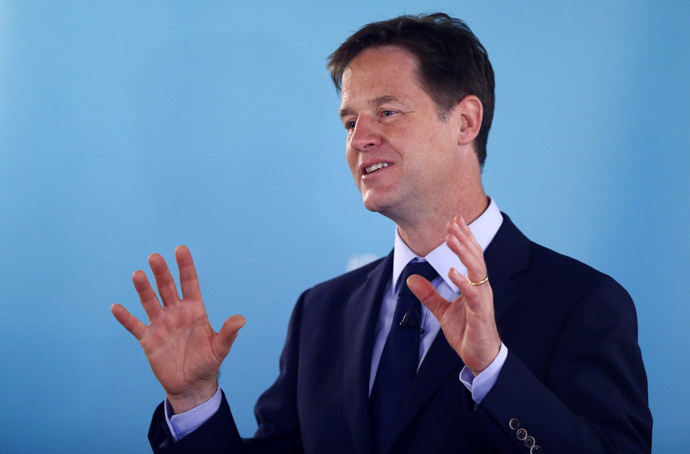 Meanwhile, of those saying they would vote Lib Dem in 2015, 47 percent said they might change their minds over the coming nine months, raising concerns for the Deputy Prime Minister Nick Clegg. This compared to 34 percent of Ukip backers, 24 percent of Tory supporters and 22 percent of Labour voters.
Topping the agenda
David Cameron had hoped to woo voters back from Ukip by offering a referendum on Europe and a renegotiation of Britain's EU membership. In a sign that voters have been unswayed by the pledge, the poll showed Europe was tenth out of a list of 10 possible policy priorities. Just 5 percent of those questioned named it as their top priority against 28 percent who said it was their lowest.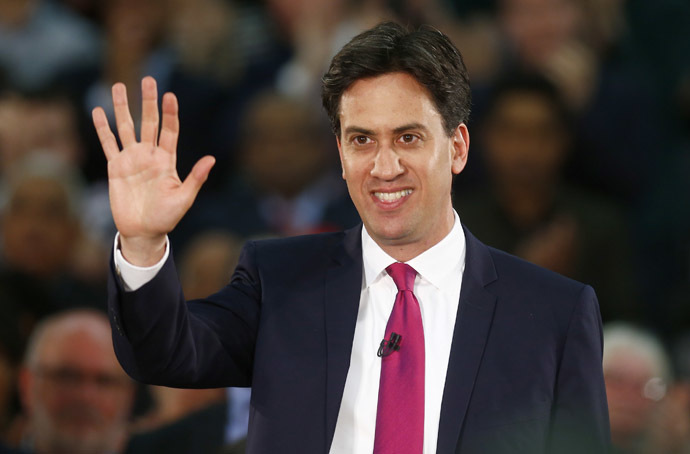 The issues topping the policy priority list were reducing unemployment, where Tories were rated the party most likely to deliver, and investment in health care, where Labour were most trusted.
Perceptions on the economy also featured in the poll, with some 34 percent of those questioned saying the UK's financial situation had improved over the last year, against 14 percent who said it had got worse.
Just 29 percent expected it to get better over the coming year, while 59 percent said it would stay the same and 11 percent that it would decline. Perhaps indicative of the economic realities on the ground, 26 percent said it was harder to meet monthly household budgets now than a year ago, compared to just 11 percent who said it had become easier.
You can share this story on social media: