​Brits genetically 'programmed' to be grumpy – report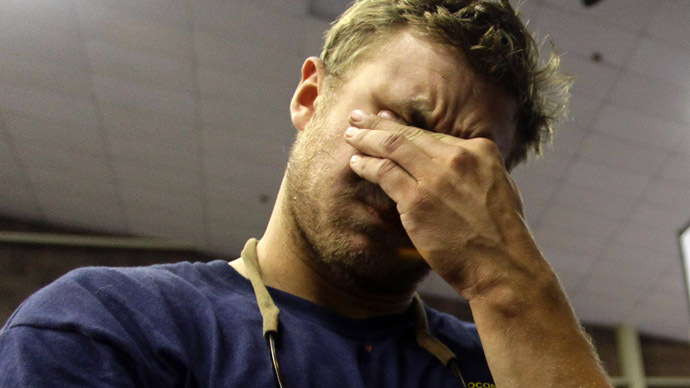 According to research published on Thursday, Brits are more likely to be grumps because they possess a "short form" version of a gene that produces serotonin – the neurochemical which controls happiness levels in the brain.
In contrast, the researchers at Warwick found that the Danes possessed the longer form of the gene, and are therefore more likely to be happy.
According to Professor Andrew Oswald, the economist and social scientist who led the research, happiness levels had little to do with wealth or material gains or good weather, as people who possessed the shorter length gene would still be more prone to unhappiness.
"Among the nations we studied, Denmark and the Netherlands appeared to have the lowest percentage of people with the short version of the serotonin gene," he told the Times.
However, Oswald said genetics was not the only factor which contributed to someone's overall level of happiness, noting that other factors, including health, lifestyle and a country's political climate also influenced chemical activity in the brain.
READ MORE:Brits happier amid austerity? Experts doubt optimistic govt 'wellbeing survey'
The report, produced for the Economic and Social Research Council's Festival of Social Sciences, comes as the British government is set to establish a new research institute designed to measure the impact of government policies on people's happiness levels.
The center, which has been developed to influence and design 'better policy,' will be led by former cabinet secretary, Lord O'Donell. Its launch comes as the Office of National Statistics begins publishing data on national wellbeing.
Among its stated aims, the center will also develop a different research methodology to measure the impact of policies such as public sector cuts, austerity and NHS reforms on wider society.