Supermarket giant Tesco faces UK criminal investigation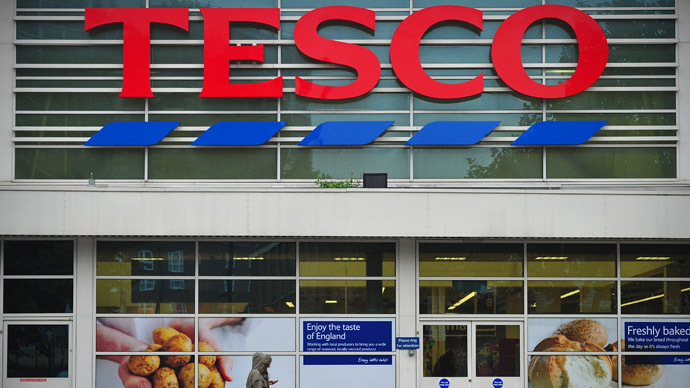 The Serious Fraud Office (SFO) has announced it is carrying out a criminal investigation into Tesco's accounting irregularities after the supermarket overstated profits by £263 million (US$424.7 million).
The UK's accountancy regulator, the Financial Reporting Council, is also monitoring the supermarket.
Confirming the investigation, Tesco said "it will continue to cooperate fully with the FCA and other relevant authorities considering this matter."
Last week, accountancy firm Deloitte finished its investigations into the grocer, which is the world's third-largest retailer, and found that projected profits had been overestimated over the course of the year.
Information from Deloitte shows that the supermarket overestimated profits by £180 million ($290.7 million) in the first half of the financial year. This follows a trend from the year before, when the supermarket overestimated by £75 million ($121 million).
On October 1, it was revealed that Tesco had made repeatedly optimistic profit predictions and were consequently over £250 million ($403.7 million) out of pocket.
It was revealed in the same figures that underlying profits were down to £783 million ($1.26 billion) – 47 percent less than the previous year. The supermarket continues to suffer poor sales.
READ MORE:Tesco shares plunge amid probe into dodgy accounting
Following the revelations, shares in the supermarket plummeted. On the morning of October 1, shares were down three percent. By the close of the day, they had fallen by 6.5 percent.
In total, the overestimation of profits caused shares to tumble by 21 percent overall – Tesco's lowest stock value in 11 years.
The gross projections came after Tesco negotiated deals with suppliers for promotional offers on goods.
Such deals are commonplace in supermarkets, but the problem reportedly arose when Tesco began to book the returns on the promotional goods too early, while also pushing back the costs, leaving them with greatly inflated estimations.
The supermarket has suspended its UK business chief. Eight other Tesco executives have also been suspended.
You can share this story on social media: