Tesco shares plunge amid probe into dodgy accounting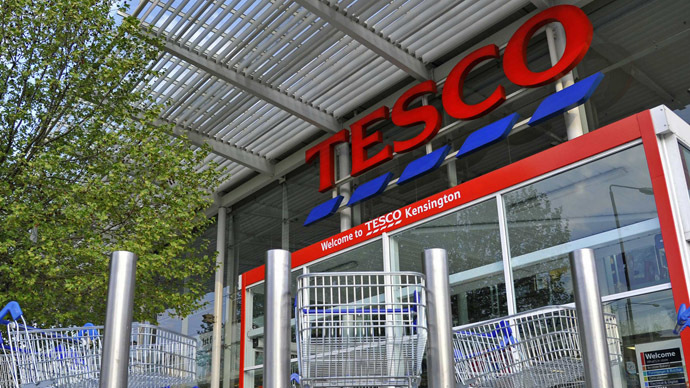 A Tesco accounting scandal that curbed 4 billion pounds from the firm's stock market value, and led to the suspension of four elite executives, has sparked a Financial Conduct Authority (FCA) investigation into the retail giant's bookkeeping.
Britain's most prolific grocer, and the world's third-largest retailer, shocked UK and global investors when it publicly announced on September 22 it had overstated its profits for the first half of 2014 by 250 million pounds (US$405 million).
The scandal first came to light on September 19 following a whistleblower's decision to alert Tesco to the accounting issue.
In a formal statement on Wednesday, the retailer told the London stock exchange the FCA had officially commenced a wide-scale investigation into the financial irregularity that had surfaced in its books.
News of the FCA's in-depth probe plunged Tesco's shares downward by 3 percent by 11:11am on Wednesday, Reuters reported. The drop marks the firm's lowest stock value in 11 years, with the price tumbling 21 percent overall since the scandal broke.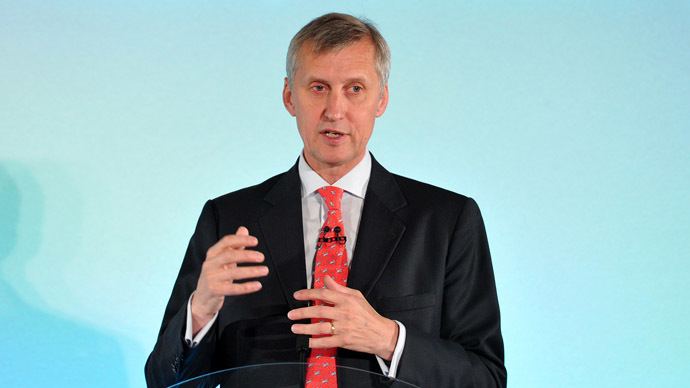 Following Tesco's public acknowledgement in September, the firm suspended its UK business chief. Later the same day, the supermarket group's CEO Dave Lewis assembled a group of officials from accounting firm Deloitte and law firm Freshfields to scrutinize its books.
The firm also reportedly contacted the City of London's chief regulator, along with the FCA. The City regulator holds the power to prosecute individuals who recklessly or deliberately issue misleading statements to the London stock exchange.
In an effort to restore confidence, Tesco told the London stock exchange on Wednesday "it will continue to cooperate fully with the FCA and other relevant authorities considering this matter."
The stock exchange forms an integral part of the global financial markets, providing information about stock prices, indices, international markets and financial news announcements.
Tesco's public admittance that a whistleblower had uncovered evidence of over-optimistic accounting for suppliers' payments and business costs stunned shareholders across the globe.The statement came a mere three weeks after a trading update, which predicted the firm's profits for the first half of 2014 would drop by 500 million pounds compared with profits for the first two quarters of 2013.
The Financial Reporting Council, an independent UK regulator, and the Serious Fraud Office (SFO) are monitoring the case as it develops. The SFO is a government body tasked with investigating and prosecuting corruption and financial fraud in Britain.
In light of the scandal, Tesco is currently battling a fall in sales and a market share decline, while its competitors Aldi and Lidl pursue a price war.
The chairman of Britain's Parliamentary Business Committee, Adrian Bailey, told the BBC the firm's accounting error was "stratospheric."
You can share this story on social media: