Tesco to pull out of Japan to focus on domestic sales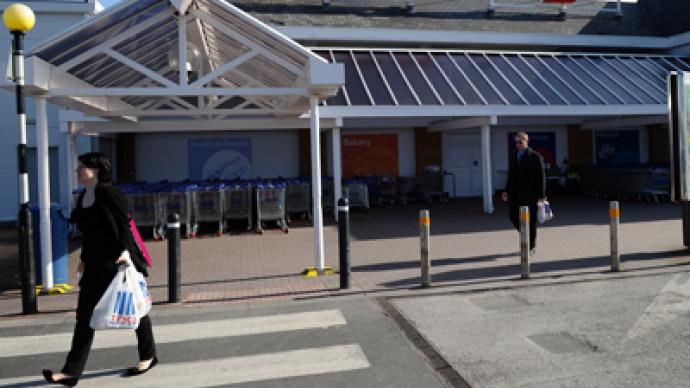 The UK's largest retailer says it will sell a 50 percent share in its Japanese unit to Aeon and invest £40 million ($63 million) in the business.
Aeon, Japan's biggest retailer, will pay a "nominal sum" for joint control of Tesco Japan in a deal that the UK company said will leave it with no further financial exposure to the country.  Tesco, as well as many foreign retailers, has been struggling in Japan, trying to win over Japanese sophisticated customers amid a super-competitive retail market and prolonged deflation. British drugstore chain Boots and French retailer Carrefour have already pulled out of Japan after unsuccessful attempts to occupy a niche in the lucrative market. Carrefour agreed to sell its stake in a Greek joint venture last week with its new CEO saying today it may exit Turkey and cede control in Indonesia. Lower European sales amid the region's debt crisis are forcing global retailers to drop peripheral assets and focus on their main regions.Tesco's move isn't the first time the British retailer has pulled out of an Asian country. The company exited Taiwan in 2006 as part of an asset swap with French grocer Carrefour for outlets in the Czech Republic and Slovakia.The Japanese division is Tesco's smallest international retail business and has a market share of 0.1%. Tesco's investment will help fund restructuring and is the second part of a process that will lead to its exit of the country, it said today. The retailer said last year that it planned to exit Japan to concentrate on winning back domestic consumers.Aeon will probably buy the stake in the joint venture in the autumn, Koji Tsusue, a spokesman for the Tokyo-based company, told reporters, without disclosing terms. The acquisition adds to two regional grocers Aeon bought last year amid a recovery in demand after the 2011 earthquake. The purchases of Marunaka and Sanyo Marunaka KK helped the company expand in the western part of the country. "Tesco Japan's stores in metropolitan areas are the part that looked most attractive," Tsusue told reporters in Tokyo. "Aeon sees metropolitan areas as a pillar of growth." In 2010, Tesco wrote down the goodwill for the Japanese assets to zero on an impairment loss, compared with £55 million a year earlier, its annual report showed.Tesco still has businesses in India, China, Thailand, Malaysia and South Korea, its second-largest market after the UK.
You can share this story on social media: