China to invest £105bn in UK infrastructure by 2025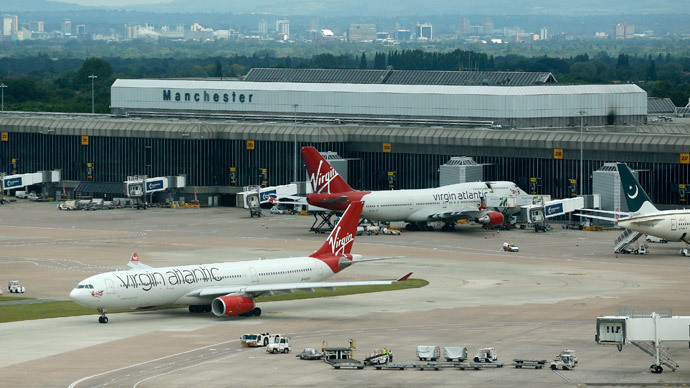 China will boost ageing UK infrastructure by investing £105bn into several energy, real estate and transport projects by 2025, according to a report published on Monday by law firm Pinsent Masons.
The report reveals that nearly half of the investment (£43.5bn) will go into the UK energy sector, followed by real estate (£36bn) and transport (£19bn).
"As the need to modernize UK's major infrastructure gets greater by the day, the projected influx of Chinese investment into UK infrastructure is expected to be a welcome boost to the construction industry in particular and UK economy as a whole," said Richard Laudy, head of infrastructure at Pinsent Masons.
He argued that China is increasingly more important to the UK as a foreign investor and called the high investment a "game-changer" for the UK infrastructure.
The report also forecasts an increase in joint ventures between UK and Chinese companies over the next decade. Existing joint ventures include London's Royal Albert Docks development and One Nine Elms tower in London.
"Over the coming decade, we expect a significant increase in direct investment from the Chinese coming through in the shape of joint-ventures and strategic alliances," said Laudy.
"Four out of five of the world's largest construction and engineering companies are now Chinese with a growing appetite for infrastructure investment and with the potential to invest vast amounts of capital in advanced economies in Europe."
READ MORE:China's 2013 outbound investment reaches record high
The China Investment Corporation (CIC), China's sovereign wealth fund, has invested in several British infrastructure companies over the past five years. Among them is a 10 percent stake in Heathrow Airport in 2012, which is valued at £453m ($730m).
"If the UK wants to unlock Chinese investment to fill in the funding gap to modernize its aging infrastructure, the UK government will need to address issues around policy and further develop the pipeline for investment – delay and lack of clear commitment on policy will only create uncertainty for investors," Laudy added.
"Although, the flow of investment from China has already started – we expect this to be the beginning of a major trend as a trickle of major Chinese investment turns into a wave over the coming decade."