China's 2013 outbound investment reaches record high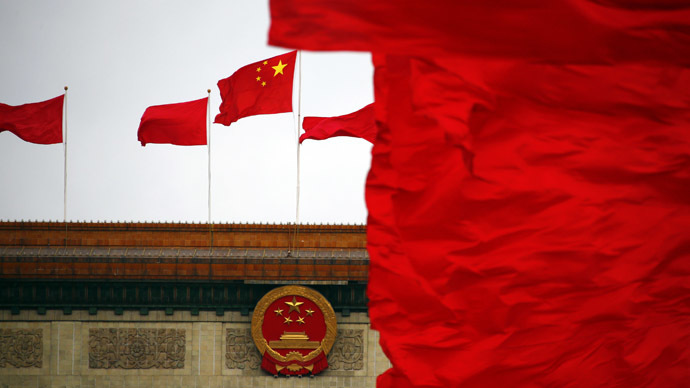 ​China's outbound direct investment (ODI) reached a record high of $108 billion, to become the world's third-largest investor for the second consecutive year.
Investment grew by 22.8 percent from last year, while global outbound investment went up by 1.4 percent; the Chinese news agency Xinhua cites a report from the Ministry of Commerce (MOC), National Bureau of Statistics and State Administration of Foreign Exchange.
The increase was mostly driven by leasing and business services, finance, mining, wholesale and retail, and manufacturing, which together accounted for 83 percent of the investment.
The largest deal was the purchase by the Chinese oil company CNOOC of Canada's Nexen at $14.8 billion, Fang Wei, the deputy head of the Department of Outward Investment and Economic Cooperation of MOC said.
By the end of 2013, 15,300 Chinese companies established 25,400 ODI projects in 184 countries and regions around the world.
The Chinese economy grew increasingly integrated with the world driven by the government's promotion to go global. Earlier projections from the MOC show the country's overseas investments are predicted to grow by 17 percent a year between 2011 and 2015.
However it may be problematic for the country to remain the world's third major investor, as China's investment around the world contracted in the first half of 2014, according to data collected by the Heritage Foundation, an American think tank.
Australia, the US, and Canada remain the preferred countries for Chinese investment, followed by Brazil and Indonesia. Energy and power sectors have dominated China's foreign investment since 2005, accounting for about a half of all money invested overseas.
Meanwhile, on Sunday the Ministry of Commerce said it will introduce new measures to take effect on October 6 that will allow easier overseas investment by domestic companies. The MOC's approval will only be required for overseas investment projects in sensitive countries or regions, as well as in sensitive industries.