'Blood on its hands': UK govt fails to find foreign criminals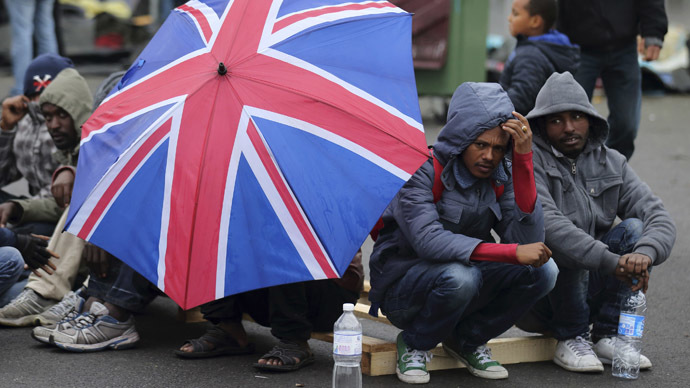 The British government has been accused of complacency over the deportation of foreign criminals, after one in six offenders living in the UK 'disappeared', according to the national spending watchdog.
A report published on Wednesday by the National Audit Office showed the number of foreign criminals living in the UK had shot up by nearly 4 percent since 2006, while the number of deportations fell by 9 percent, compared to figures recorded in 2008.
The report also says around 12,500 foreign offenders currently reside in Britain, either in prison or pending deportation, with the UK spending nearly £1 billion in one year alone trying to locate them.
According to the NAO, around 58 of the offenders are deemed as 'high risk' by the police.
The report followings a number of high profile cases in which foreign offenders with histories of criminality have been able to elude UK authorities.
One such case includes Iraqi Kurdish asylum seeker Aso Muhammad Ibrahim, who killed a 12-year-old British girl, Amy Houston, while driving in 2003. While Ibrahim has a documented criminal history, he remains in the UK.
Speaking to BBC Radio 4, Amy's father Paul Houston said the government had "blood on its hands" for failing to tackle foreign offenders residing in Britain.
"The responsibility falls on the politicians, because… the last 10 years has been a social experiment and we are the guinea pigs. The politicians have blood on their hands because families' lives have been ruined and people have died because of this," he said.
"I feel too much is given to the rights of the criminal and not to the protection of society and victims," he added.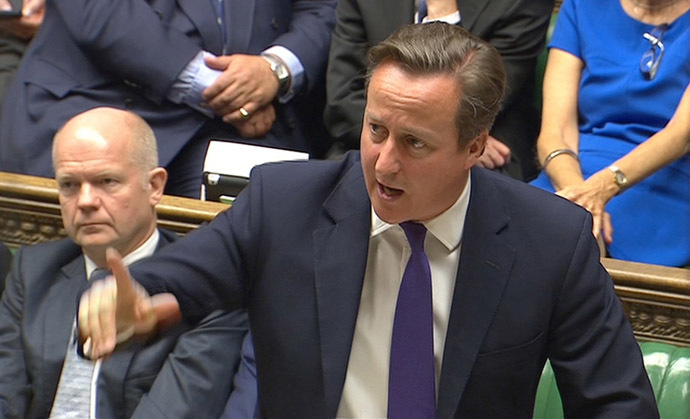 Following the report's publication, Prime Minister David Cameron told MPs there were "too many obstacles in the way" when it came to removing foreign offenders, and that the government's policies needed more support to curb the problem.
"We're making progress, the buck does stop with me, but I wouldn't mind a bit of cross-party support for the actions we need to take," he said.
British Home Secretary Theresa May also said the government's strategies are working, but that its efforts were being "hampered" by the European Court of Human Rights (ECHR). She also claimed that while the number of appeals to the ECHR had increased, the government had reduced the grounds for such appeals to be successful.
Home Office Minister James Brokenshire also told the BBC the government had cut the number of appeal routes from 17 down to four, saying that foreign national criminals were "playing the system" too often.
Brokenshire also encouraged the EU to increase efforts to monitor the movement of foreign criminals, saying many used Europe as a way to enter Britain under the Schengen agreement, which allows free movement throughout the EU.